The Perfect Present - Our Alcohol Gift Guide for Christmas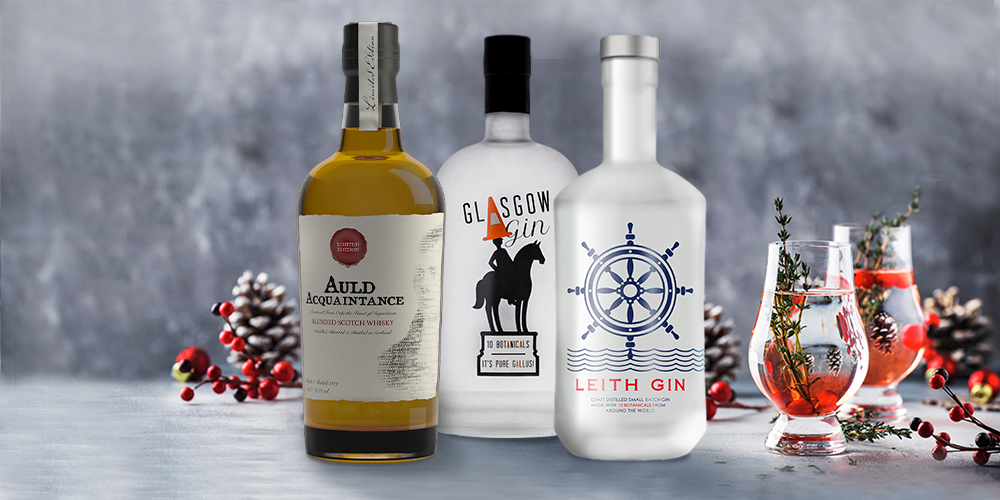 We can't quite believe it is only 8 weeks until Christmas! That's right, 8 weeks and with this in mind we continue our Christmas countdown by looking to our alcoholic gifts for the festive season.
---
1. Gin Bothy Christmas Gin Collection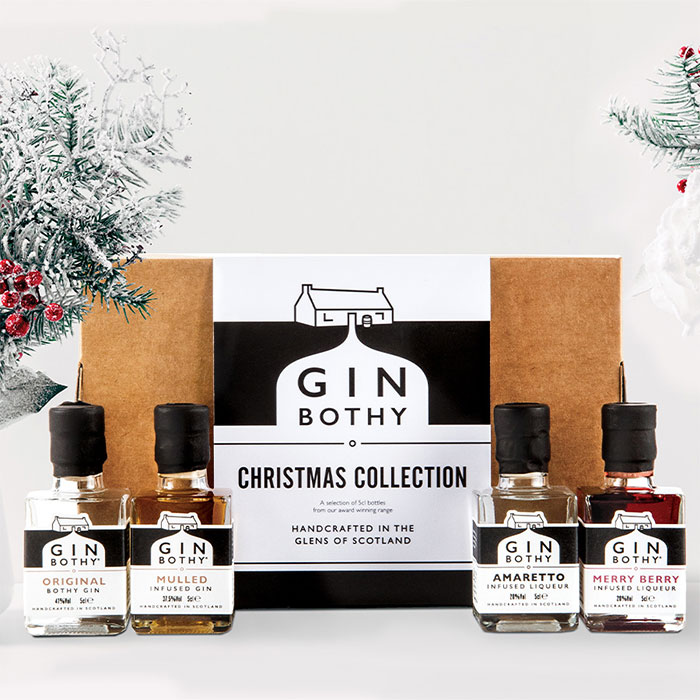 Handcrafted in the Angus Glens of Scotland, this Christmas Gin Collection is the perfect taster gift.
Featuring four festive gins, Amaretto, Merry Berry, Mulled and Original, from the award-winning Gin Bothy range, this collection highlights the variety of local ingredients on our doorstep.
What's more, they are presented in a gift box, which means no more extra wrapping needed!
2. Auld Acquaintance Whisky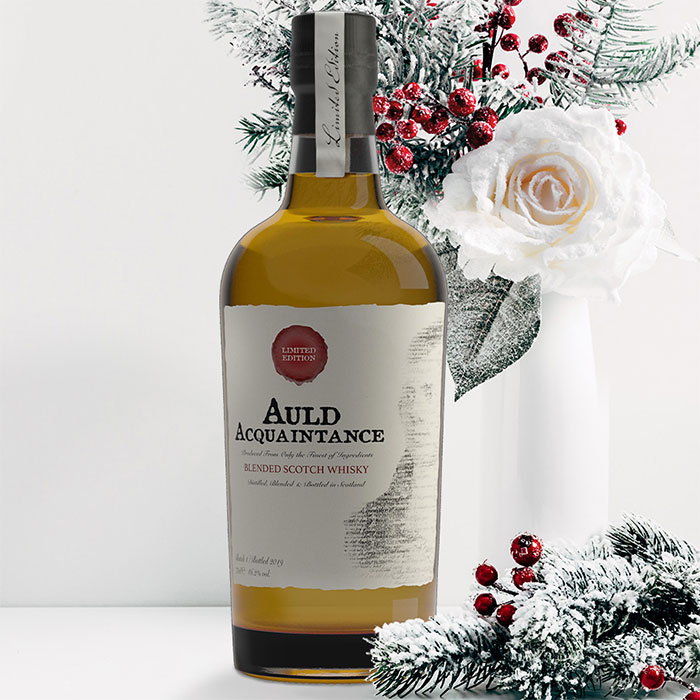 Know a whisky lover in your life? Then help them raise a festive toast to the spirit of togetherness.
This Limited Edition Special Scotch Whisky has been carefully blended with the finest single malt and grain whiskies to give it that deep golden colour.
With an aroma of fruit and a tantalising hint of nutmeg, you'll love that lingering taste.
Savour those Christmas celebrations and share a wee dram or two of Auld Acquaintance. Slàinte!
---
3. Classic Mix Wine Gift (12 bottles)
Stock up with our Christmas Mix Wine Gift Box featuring a selection of 12 mixed red, white and Prosecco bottles from around the world.
Up first, you will find a best-selling Prosecco's – perfect for starting the festive celebrations off with.
As the celebrations continue, why not open a bottle of wine?
Whether it is the alluring appeal of a New Zealand Sauvignon, a fruit packed classic from Piemonte Italy, a rich red from the vines of France or a black-fruited Malbec from Argentina, there's something to suit every palette.
Presented in a beautiful wooden box, this is a fantastic gift for wine lovers.
---
4. Glasgow Gin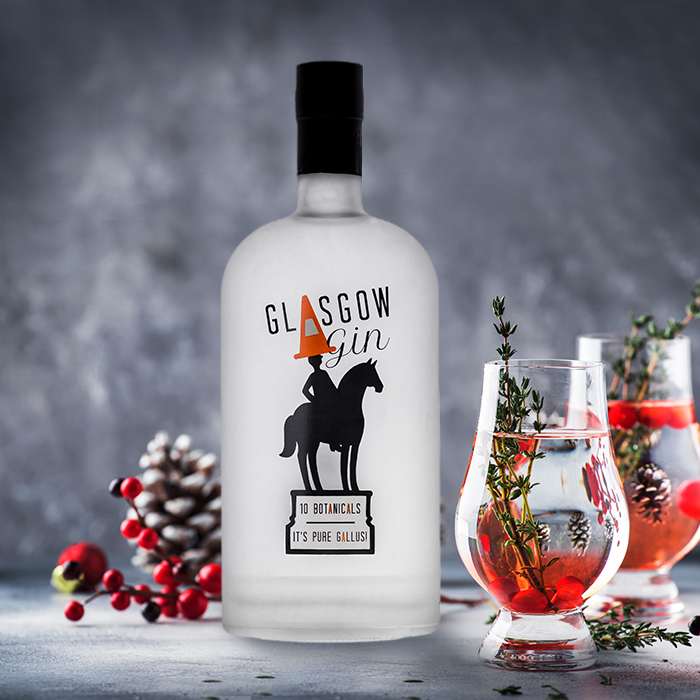 For those that love Scotland and are looking for something distinctive this festive season, you cannae go wrong with this Pure Gallas, Glasgow Gin.
Like its namesake city, it is cheeky, bold and echoes the 'weegie' sense of humour.
Distilled in the heart of Glasgow, this special recipe features a light, fresh and fruity flavour with a soft sweetness and a sherbet finish.
It also boasts the instantly recognisable iconic Duke of Wellington statue with the cone on his head on its bottle.
A fun twist on traditional gins that is sure to be a hit this Christmas.
5. Classic Wine Mix Selection (12 bottles)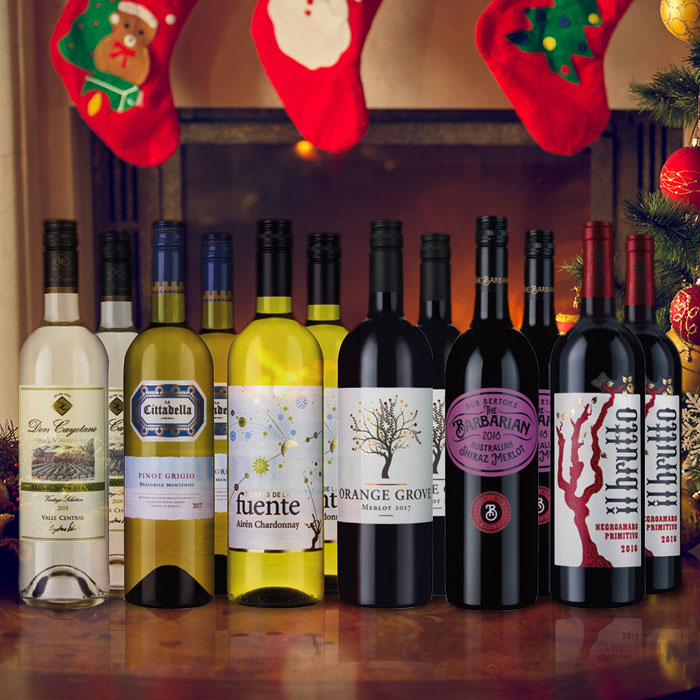 A dozen delicious classics guaranteed to please this Christmas.
From boutique wineries all over the world, this wine selection features a fruity Australian red, an ultra-smooth Merlot, a zesty citrus Spanish Chardonnay and of course the ever-popular Sauvignon Blanc and Pinot Grigio from two world-class estates.
This gift keeps on giving!
---
6. Christmas Mix White Wine (6 bottles)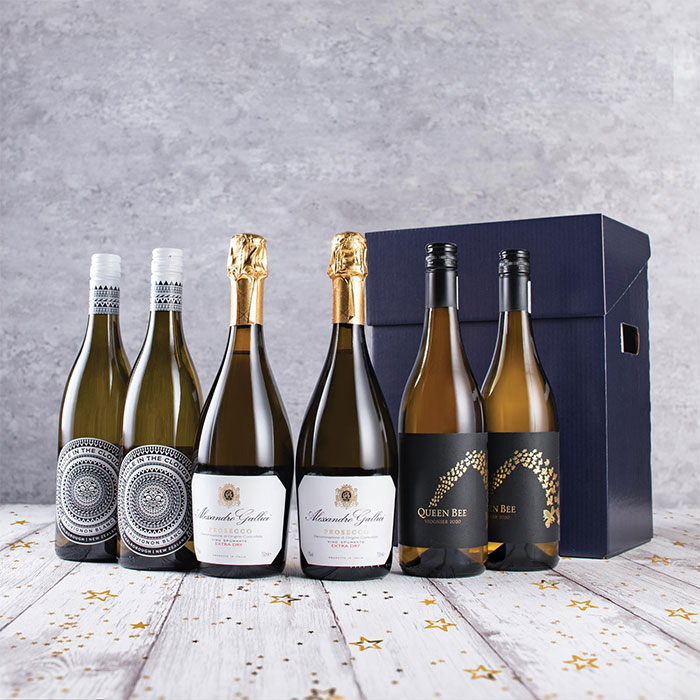 Looking for the perfect wine to compliment dinner this festive season? Then this collection of 6 white wines makes the ideal addition.
Presented in a luxury gift box, these bottles include Alessandro Gallici's Prosecco, a show-stopper Viognier from Stellenbosch, South Africa and the 5-star vintage, Hole in the Clouds Sauvignon Blanc from New Zealand.
---
7. Leith Gin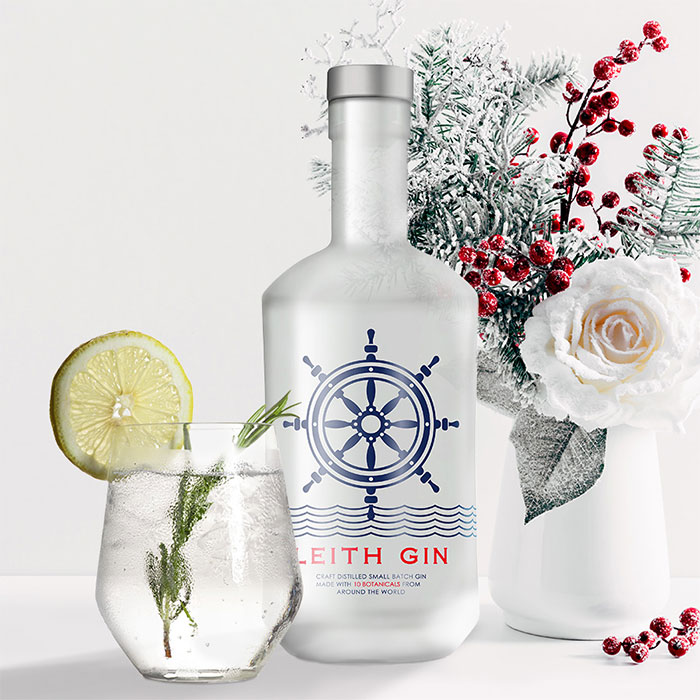 Invigorate the senses this season with this exceptional crisp, smooth and lush Leith Gin.
From the heart of Edinburgh, this contemporary-style gin is inspired by the city's rich maritime history; you only have to look to the bottles branding for confirmation of this.
Made with 10 botanicals from around the world, this craft distilled gin has a delightful taste of juniper and citrus that will make your taste buds tingle.
If you're looking for that special gift for the gin lover in your life or a treat for yourself, then you can't go wrong with Leith Gin.
8. Classic Malbec Wine Selection (6 bottles)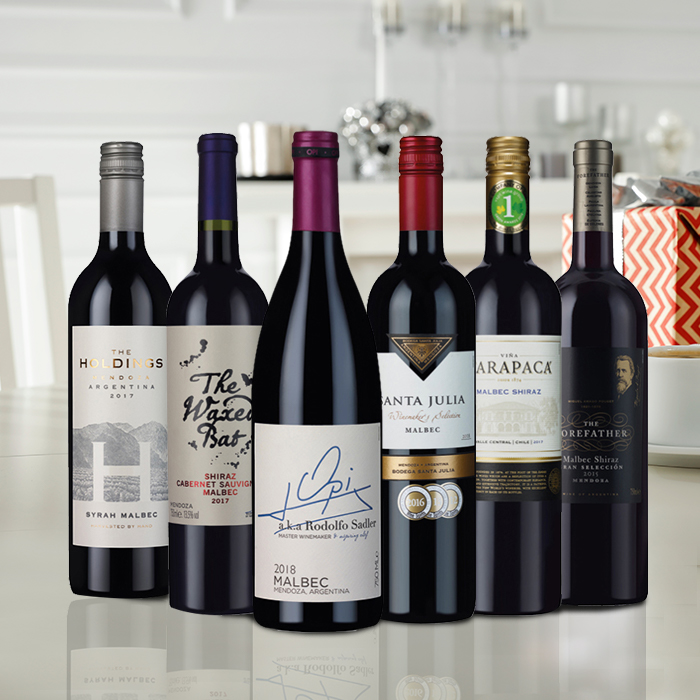 When it comes to red wine, Malbec is at the top of the list.
Delivering a rich, warming pleasure with every sip, this Classic Malbec Wine Selection is another great accompaniment to your festive meals.
With bold, juicy, smooth fruit flavours, Malbec compliments other top grapes like Shiraz that will enhance each sip you take.
This wine selection is truly delectable.
---
9. Christmas Mix Wine Gift Set (2 Bottles)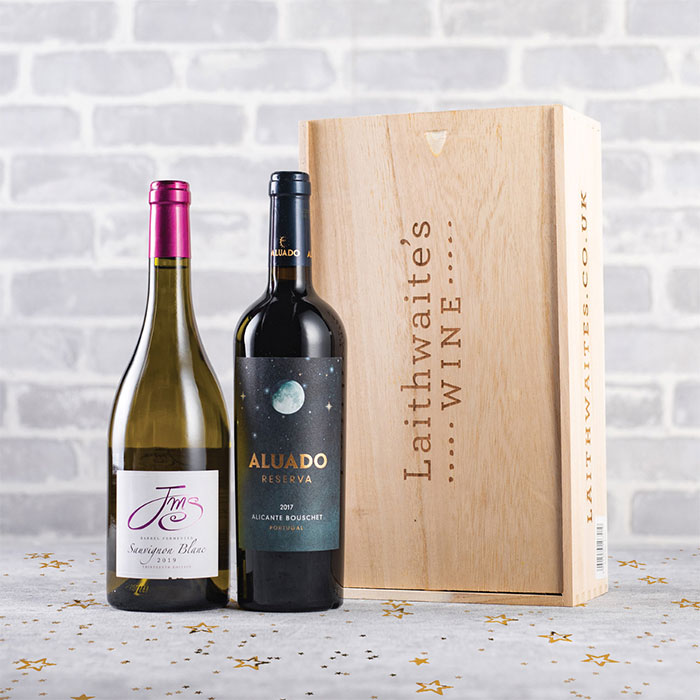 Beautifully presented in a stylish wooden box, the Christmas Mix Wine Gift Set is a great combination for those who enjoy big flavours.
Inside you will find a trophy-winning Sauvignon Blanc, combining a creamy spice layer with the freshness of a contemporary Bordeaux.
Meanwhile the velvety Aluado Reserva is a Portuguese red favourite, bound to impress with its triple gold medal awards.
Whether you are giving as a gift or serving it with dinner, these two luxurious wines will go down well.
---
Toast to the festive season