The Dutch Maestro is back! – 6 Essential André Rieu Christmas Releases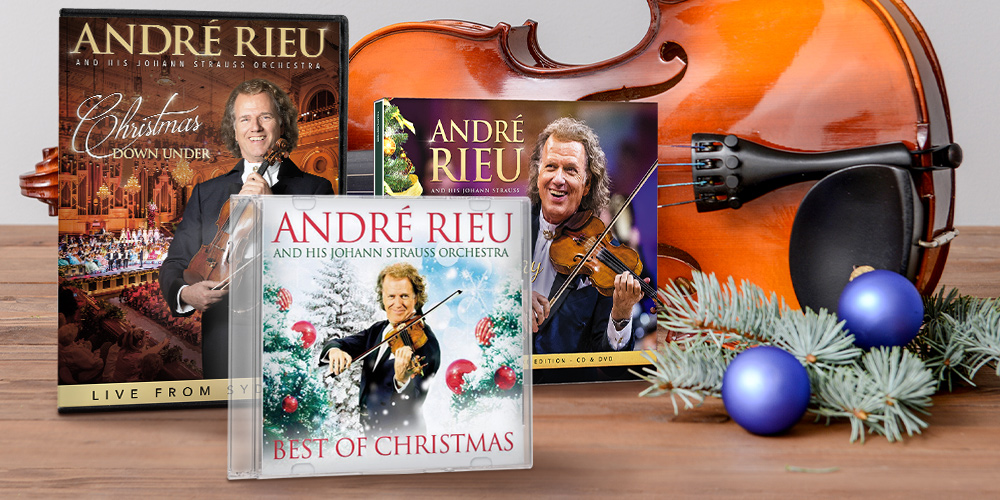 André Rieu is back with another fun-filled album just in time for Christmas!
Celebrating his latest release, we take a look at "Jolly Holiday" and highlight 5 other essential festive releases from the Dutch musical maestro.
---
1. Jolly Holiday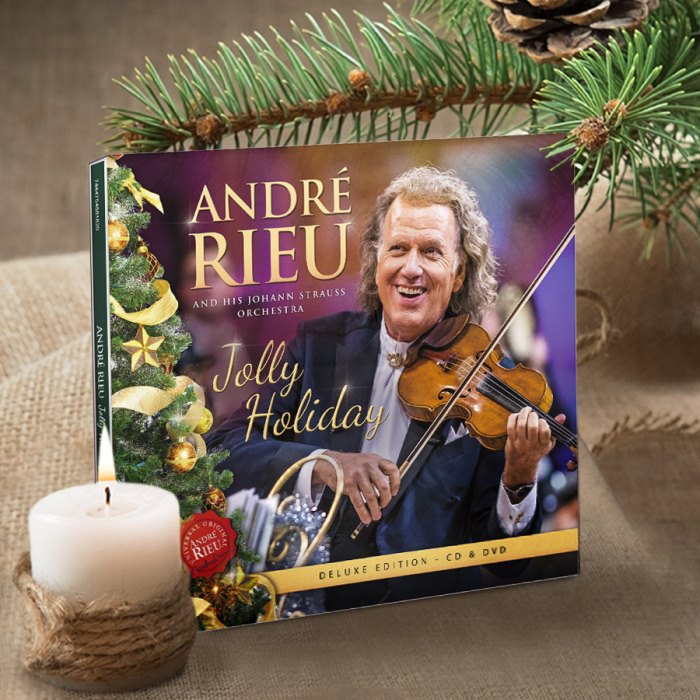 "Jolly Holiday" brings winter cheer with renditions of festive classics such as "Jingle Bells", "We Wish You a Merry Christmas", "I'm Dreaming of a White Christmas" and "Silent Night".
Not only does it include an extensive tracklist to be enjoyed with all the family, you can take an exclusive look behind the scenes into André's world!
---
2. December Lights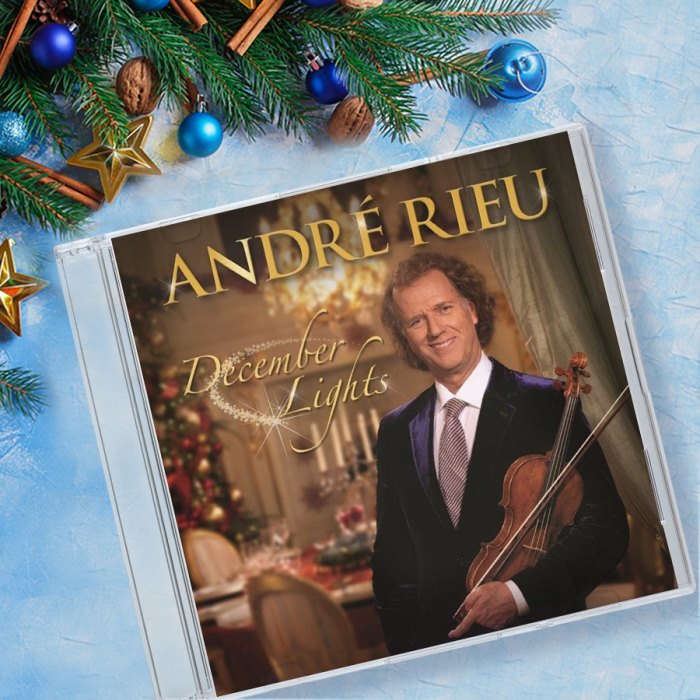 "December Lights" takes you on a festive tour of his home and plays all the well-known classics.
The album title "December Lights" references a song on the album telling the tale of a wintery night in Brussels, Belgium, where the romance with his wife Marjorie first began.
---
3. Christmas in London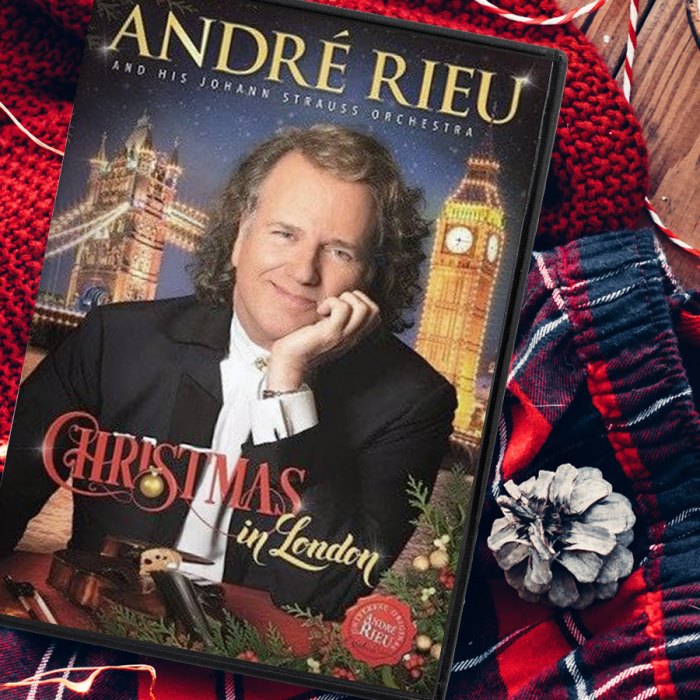 Christmas in London brings André and his orchestra to the UK, performing live in London.
This DVD features a special introductory talk from Andre as well as beautiful festive classics.
---
4. Best of Christmas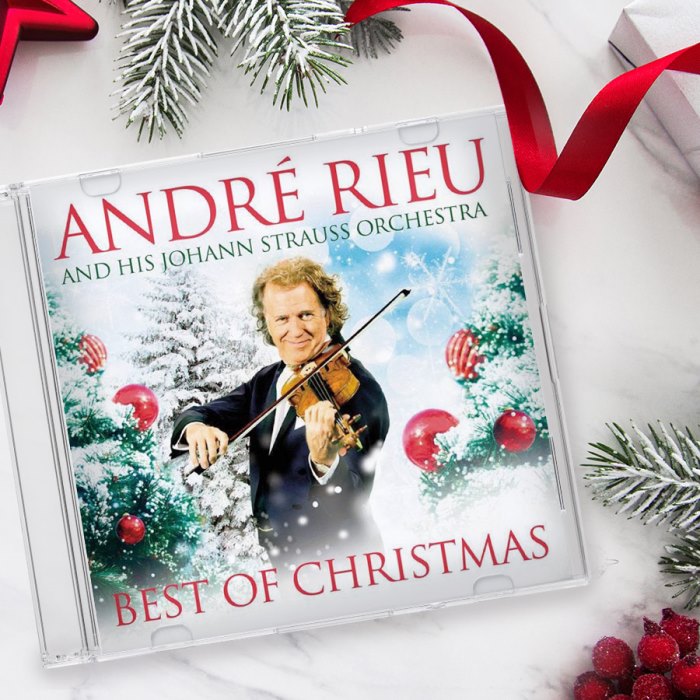 Featuring all of the favourites, cherry-picked by the King of Waltz himself from years of stunning renditions by André and the Johann Strauss Orchestra – this is a truly a wonderful Best of Christmas collection.
5. Christmas Down Under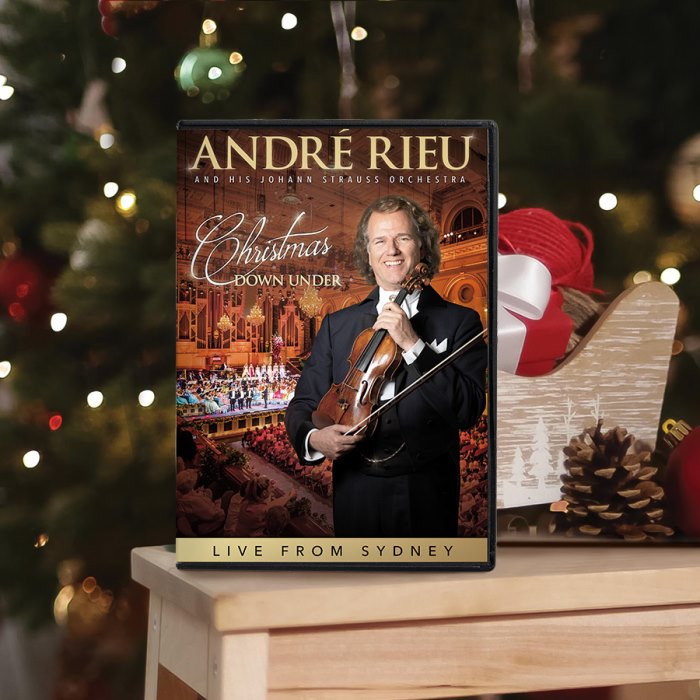 This fantastic release is sure to have spirits high as André and his world-class sopranos bring festive cheer to Sydney.
Featuring all the Christmas staples such as "Jingle Bells" as well as romantic classics like "Auld Lang Syne" and waltzes like "The Beautiful Blue Danube", there is something for everyone to enjoy this season.
---
6. Christmas Around The World And Christmas I Love DVD Pack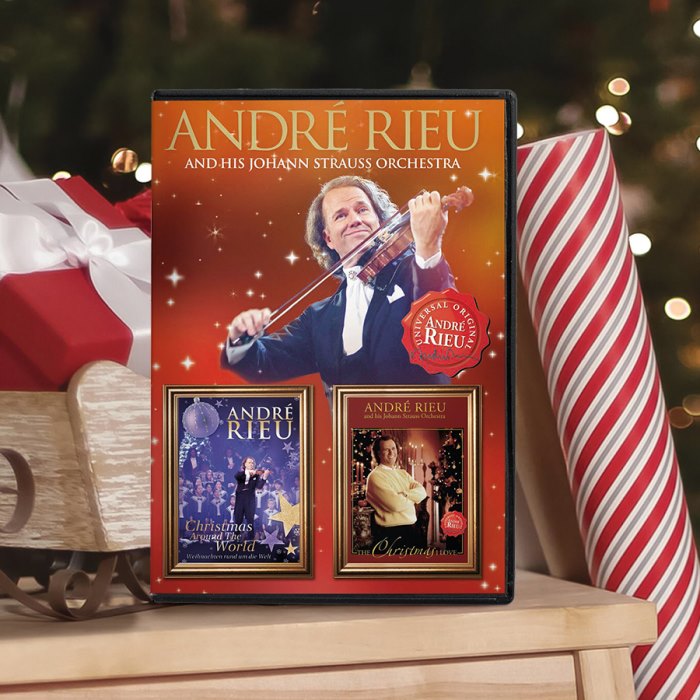 Across a double bill of performances, join the celebrated Dutch violinist and composer as he performs a selection of favourites and reflects on his treasured festive memories.
Discover André Rieu