Arabs Away - Celebrating Dundee United Supporters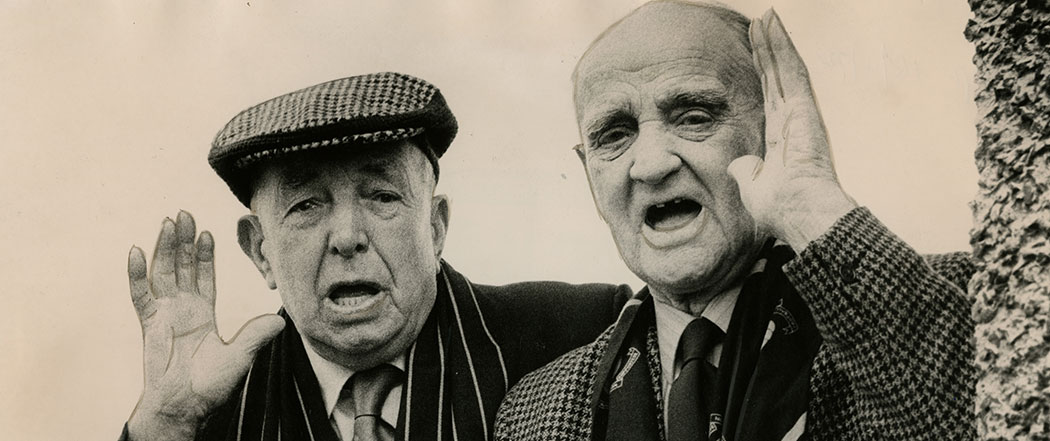 There's nothing quite like going to the football with your mates, or family, or both. An away day to Scottish towns that, aside from football, you only really ever hear about when they are on the news for bad reasons. If it wasn't for the fact that I've followed Dundee United there, I don't know if I'd ever have visited Alloa, Kilmarnock or Dunfermline. But I am familiar with these places….and Methil and Coatbridge and Airdrie and Greenock…because of their football clubs. I've been to Aberdeen on "special" train that wouldn't have looked out of place transporting prisoners to the Gulag. I've been to Dumbarton in the back of a van with no windows and a man in the corner being continually sick into a plastic bag. I've made a return journey from Easter Road, in a December sleet storm, on a bus with no windscreen. Looking back, even the miserable journeys now seem to me like wonderful times I had with good mates and all of them provided belly-laughs and great memories. Those journeys were what made your bones as a supporter. I've been to Paisley to watch a game that was so bad, the only thing that was good about it was that it gave me a worst-in-my-life memory that I still trot out from time to time. I think it's the coldest I'd ever been. The game started at 3pm and went on until 4.45, and we got back to Dundee at about 8pm. But it took me until the following July before I had properly warmed up again. I actually had frostbite….either that or pie-grease froze on my fingertips. It was all part of being an Arab Away.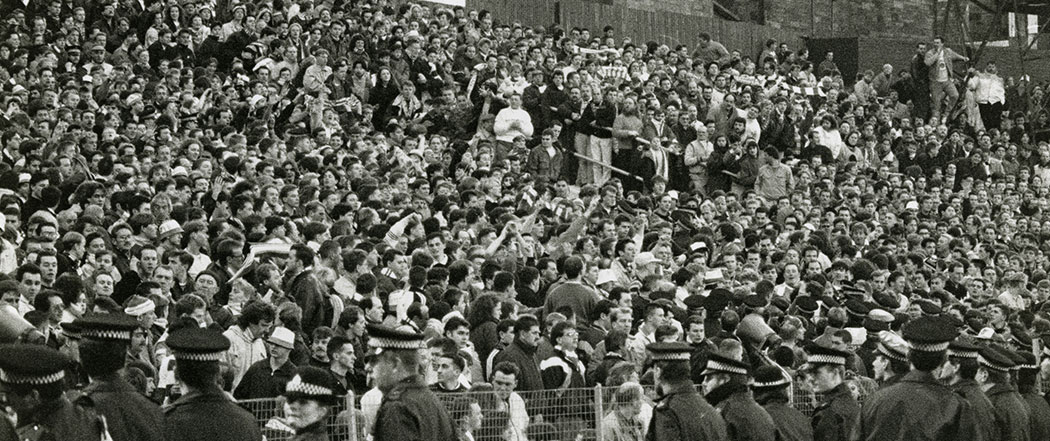 One of my favourite Arabs Away days was always Tynecastle for a night game. We always parked in different areas of Edinburgh, often south of the stadium in Merchiston — Polwarth Gardens, Napier Road, Ashley Terrace, places like that. Then we had to navigate a way to the game, using only the means of a glare of floodlights seen round the corners of tenements, or the direction-of-travel of aggressive-looking Hearts supporters who knew the way but didn't look like they'd be very helpful if you asked them. It was always a bit of a trek, a bit of an adventure…like Scott of the Antarctic, but with more choruses of "The talk of the toon are the boys in Maroon". Somehow we always got there in the end. But the same embarrassing problem hit us every time we came out of Tynecastle. We'd been so anxious about getting to the ground in time for kick-off, we'd paid scant attention to the streets we'd traversed to get there. It was a lost-in-a-maze adventure to find the car. There was many a trudge up Bryson Road and down Watson Crescent, blaming each other for not being able to remember what none of us could remember.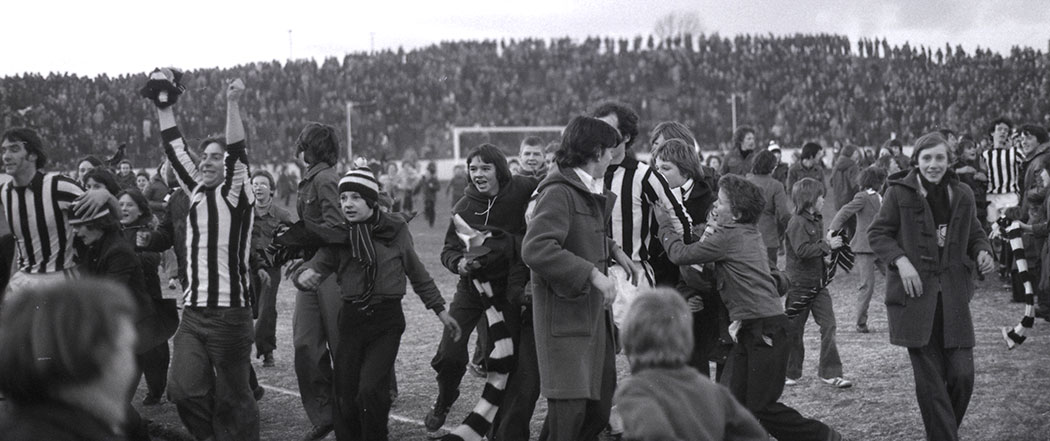 Scottish Cup ties are treated as special. Or, sorry, they used to be treated as special. But, really, they were much like league games if United were drawn against a team from the same league as us. Or a novelty if we were playing a team from a lower league. These trips to play wee teams were all great fun, though, I enjoyed visits to smaller clubs, secure in the knowledge that United would probably win. Well, most of them were. The exception was St Mirren, January 29, 1977. The Buddies were in the First Division, while United were a force in the Premier. But they were managed by Alex Ferguson, before we knew he was going to turn out to be the greatest football manager in history. Back then, we just thought he was a skinny west-coaster that Luggy, Heggie and Davie Narey would put firmly in his place. It didn't turn out like that. They beat us 4-1, despite United taking the lead. I'd never again allow myself to feel complacent when United were drawn against a lower league club.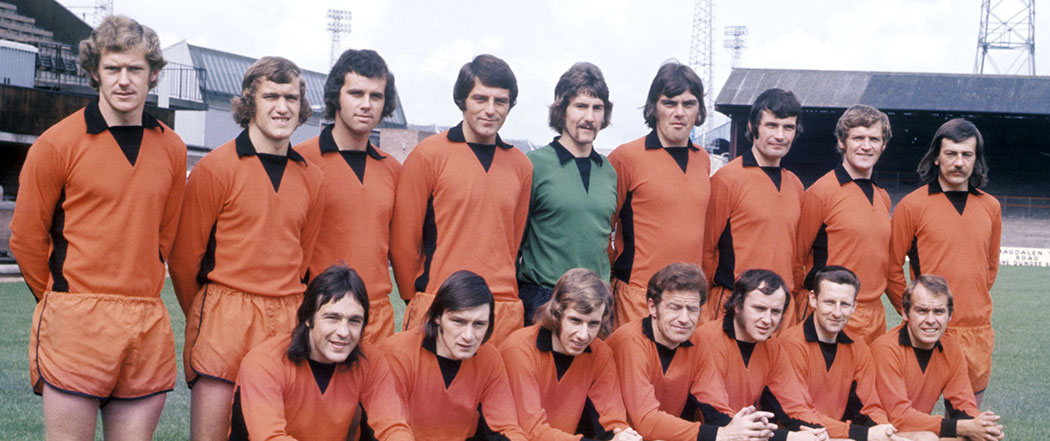 I recall the heroes of my youth with great fondness. If asked to list the greatest players in the world in the early 1970s, I'd have said Pele, Cruyff and Tommy Traynor, but not necessarily in that order. Tommy was, I felt, a much better player than he was ever given credit for. His United career was quite short when compared to some of the club's great servants. He was signed in 1970 and played fewer than 120 games in six seasons before being edged out of the club by the rise of Jim McLean's youth policy. Jim's eye for footballing talent brought through the likes of Sturrock and Payne who would take up Tommy's winger role (although we youngsters had stopped calling them wingers by then, that was language that old blokes, with their 2-3-5 ideas, talked in). But one Saturday afternoon, in October 1974, Tommy Traynor played his way into my heart. He scored a hat-trick against Hearts in one of those early-70s performances that had my Dad saying, "Not a bad team Mr McLean is putting out", which was gushing praise by my father's standards. For reasons I can't now recall, me and several mates had done as the big sign at the Arlkay Street end of Tannadice inveigled us to do and "Transferred To Stand". We watched Tommy's three goals from the front row of the stand. It felt so close that we were almost on the pitch with him. We waved our knitted-by-mum scarves above our heads and hailed a true tangerine hero.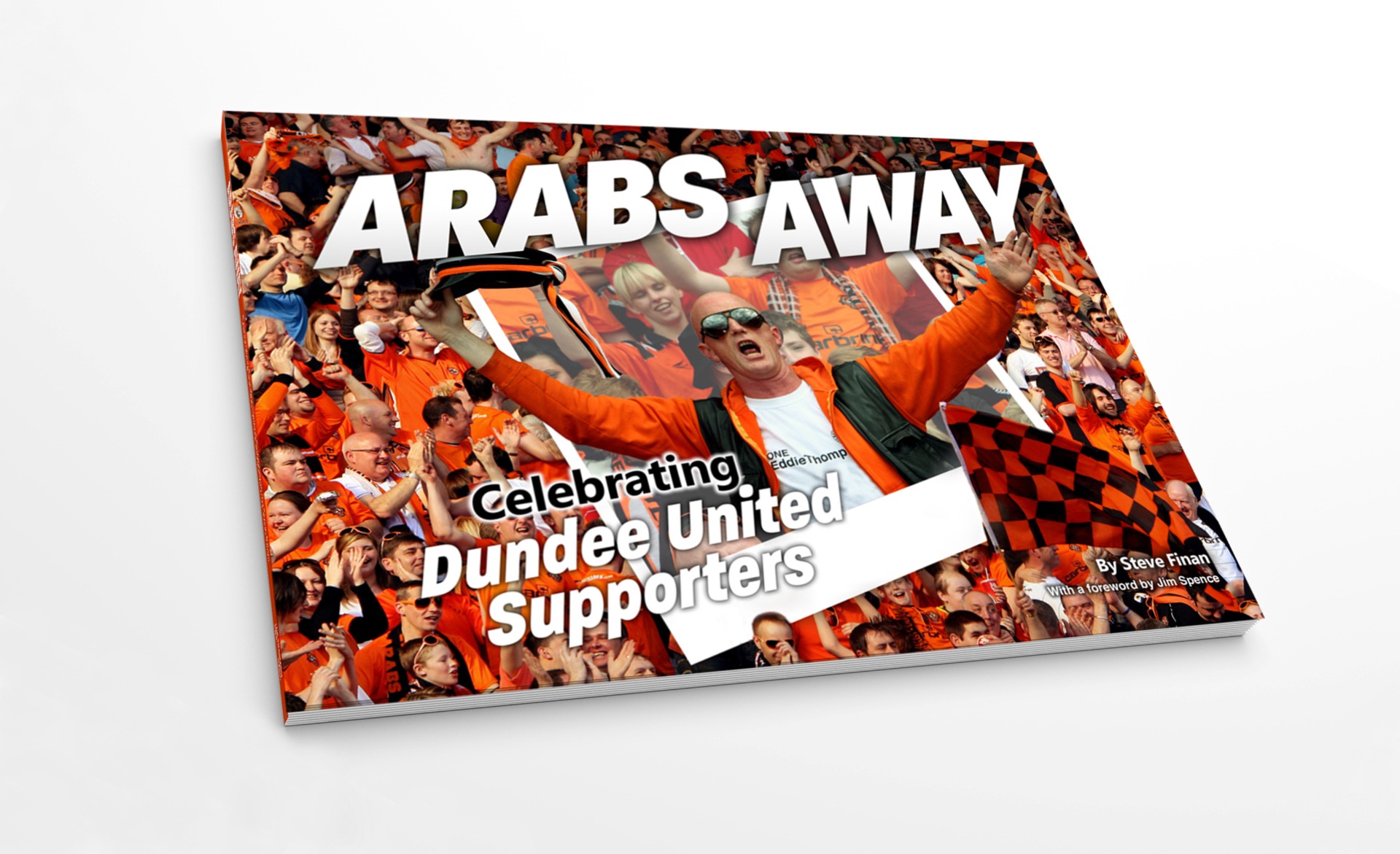 To celebrate 25 years since the first Scottish Cup win of 1994, and Dundee United's 110th birthday we have brought out a football bookwith a difference. It isn't really about the club, the team, the goals, or games in a direct sense. It is about you. This is a record of the Arabs' experience. The book contains around 230 photos, most of which have never been seen before!