Oor Exclusive Monopoly - 5 Things tae' Expect
---
1. Familiar Faces & Places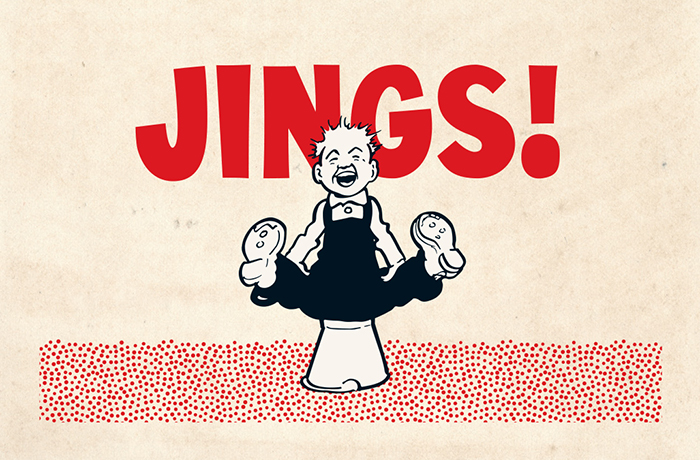 A host of famous faces and places from the world of The Broons and Oor Wullie all make an appearance as you make your way around the board.
Glebe Street, hame tae the Broons, Swannie Hill and Albert Square are just some iconic locations you can purchase during a fun playthrough!
---
2. Surprises (Good & Bad!)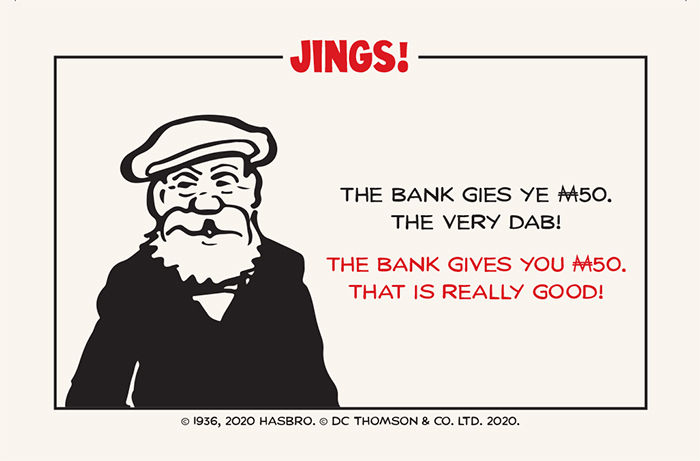 Transformed for the game, both Chance and Community Chest cards are now "Jings!" and "Help Ma Boab!", both sure to serve up a few surprises and laughs along the way!
---
3. The Jail!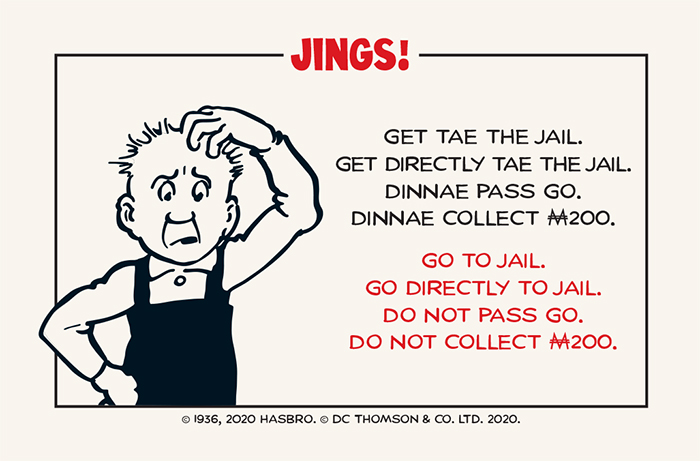 Hard to escape from, the iconic Monopoly Jail is here - a tricky trap easily sprung!
A player has three ways of getting out of jail – Pay 50, use (we really mean give up!) a "Get Out of Jail Free Card" or wait three turns.
Fortune favours those lucky enough to roll a double during their three turns in exile to escape the confines of the prison cell early!
---
4. Helping Hand
Keeping everyone right (casual cheaters included!) oor Monopoly Board arrives complete with a handy set of instructions sure to settle a few arguments at the family table this Christmas!
Starting wallet a little lighter than we remember (rules out an early Monopoly on the property!), exact guidance is given on how much each player's starting funds should be, as generously handed out by the appointed banker!
---
5. The Chance to Rule the Bus Routes!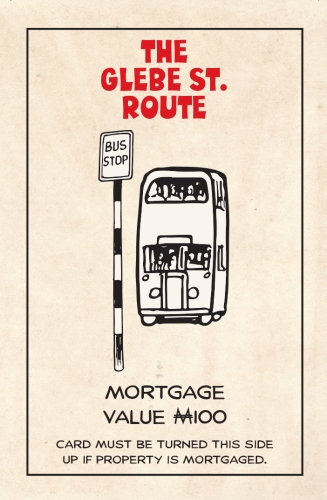 Take ower' the bus routes during a playthrough and you could find yersel landing a small fortune!
Completing the collection, managing all four rewards players with a chiefly sum of 200 should an unlucky rival land on any of the routes!
As you make your way around the board, keep an eye out for all four routes – "The Glebe St", "The But An' Ben", "The School Bus" and the "Albert Square".
Don't Miss Out!
Supplied Imagery Credits - © 1936, 2020 Hasbro. © DC Thomson & Co. Ltd. 2020.