Burns Night is perfect for celebrating all things Scottish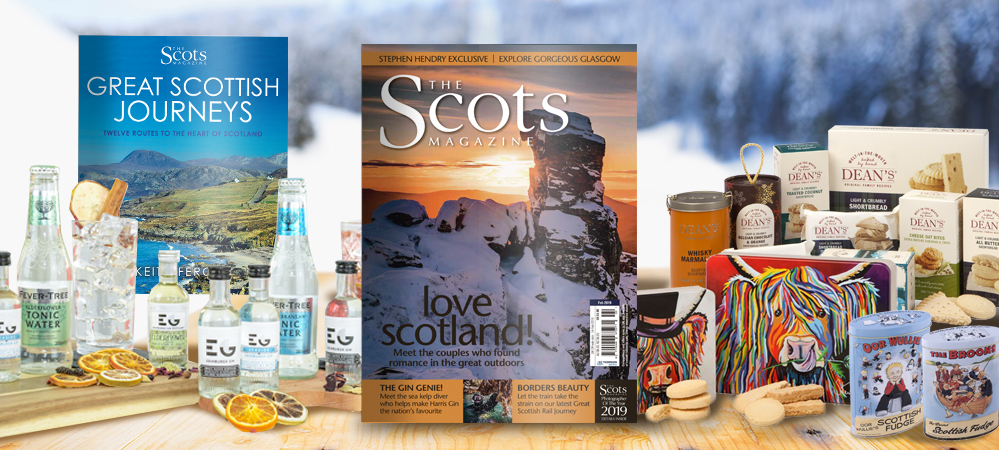 This Friday (January 25) Scots around the world will gather together to raise a dram or two to Robert Burns.
Known as Scotland's National Bard, the fact that Burns' legacy endures more than 200 years after his death shows not just a love of his songs and poems, but of Scottish heritage.
And there is plenty to celebrate...

We gave the world haggis, neeps and tatties; shortbread and clootie dumpling (okay, and the fried Mars Bar). Growing up in a cold climate means a lot of our food is hearty and filling, but we also are world leaders when it comes to marmalades and much more.
There's no better way to feel Scottish than to tuck into some tasty fare - particularly if you are living abroad.

When you think of Scotland, one of the first images that pops into your head is a glass of whisky. There are hundreds of distilleries across the country, offering choice to newbie drinkers and connoisseurs alike.
But Scotland is also fast becoming known for its gin offerings. There are artisan producers from the Borders to Shetland creating gin flavoured with the best botanicals.

Okay, we could go on forever about all the music, movies, books, plays, poetry, TV shows and more that Scotland has given the world. But we'll just name a few (other than Burns, of course)...Outlander, Shetland, Dennis the Menace, Oor Wullie, The Broons, Robinson Crusoe, Trainspotting.
And let's not get started on golf, Andy Murray and all of the other sports that Scotland brought to the world (or just made a wee bit better by being a part of them).

From beautiful beaches to rugged mountains that touch the sky, there's nowhere as bonny as Scotland. Whether it's snowing or sunny, Scotland has the most beautiful scenery and landscapes in the world (and we dare you to disagree!).
The Scots Magazine even created a special book, "Great Scottish Journeys" that will take you to the heart of Scotland, and show you some of its unparalleled natural beauty.
There's also a whole host of wildlife to be spotted, including dolphins, eagles, wildcats and much, much more.
But it's not just Burns Night that is a good excuse to enjoy Scotland and everything it has to offer. With a Scots Magazine subscription, you can celebrate Caledonia all year round!