A Little Festive Inspiration - Our Christmas Gift Finder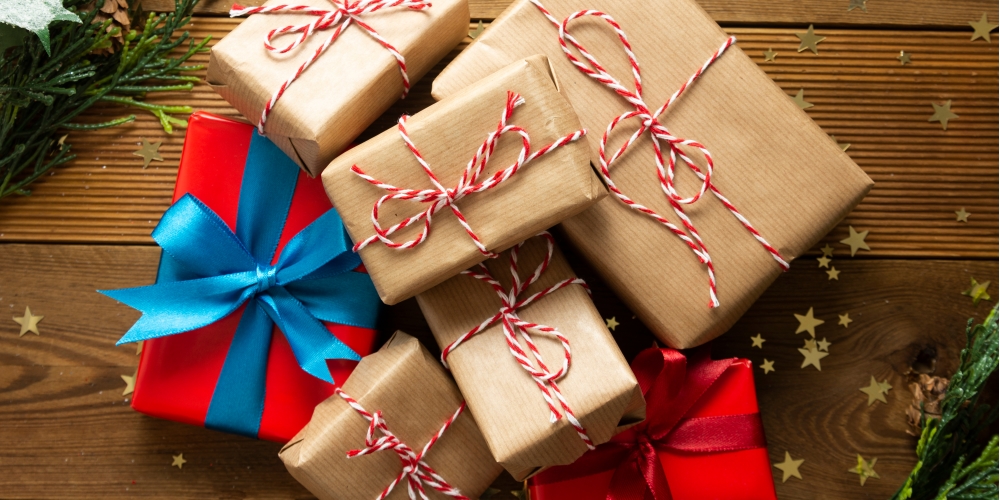 Choosing the right gift is never easy. To help, we have put together our Christmas Gift Finder, highlighting a wide range of excellent gift ideas across different budgets.
Searching for that perfect stocking filler? Looking for a grand showstopper for that someone special? You have parked your sleigh in the right place!
We begin with a look at some wonderful stocking fillers, all capable of spreading a little festive cheer this fast-approaching Christmas.
---
Stocking fillers under £20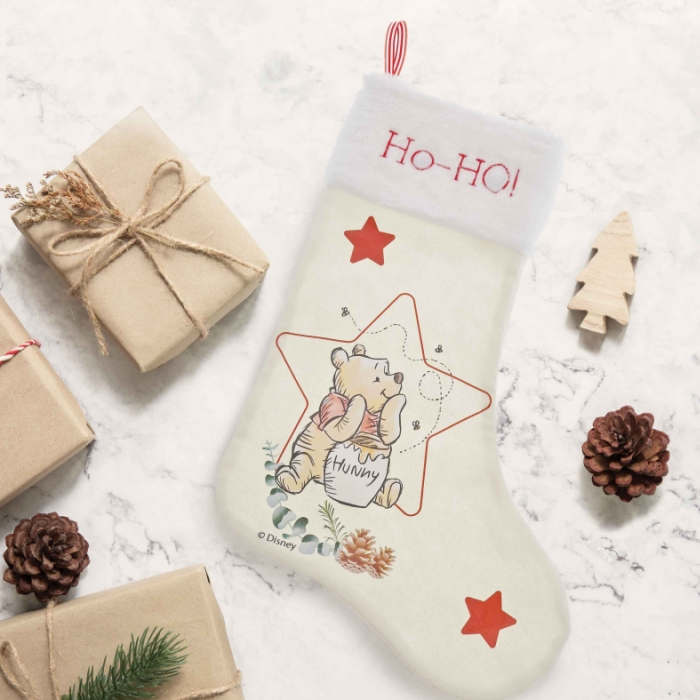 The latest annuals, the perfect books for football fans, a cute Winnie The Pooh Christmas Stocking and more. Our stocking filler suggestions offer a little something for everyone.
One for the collectors or the ideal way to introduce a new generation to Scotland's most famous family, our Oor Wullie Annual gives you the chance to add a lovely, personalised feature to your gift.
Both charming additions to the household sprinkling a little festive cheer, our Christmas Tree Mug and Tin Set or Winnie The Pooh Christmas Stocking are excellent keepsakes for loved ones.
Designed by Barbara Behr, our Christmas Carousel Jigsaw Puzzle may just be a little too big to fit in a stocking!
Great value at £16.99, your chosen recipient will be put to the test with this 1000 piece puzzle.
New for 2020, author Steve Finan's hard work exploring the 'Cave of Wonders' that is the DC Thomson Archive has paid off with two new releases – both offering a wonderful nostalgia trip for fans.
Celebrating the black and white era, see some classic, never-before-seen photos of both Celtic and Rangers.
You will find photos of the Lisbon Lions, the "Greatest Ranger", John Greig, amongst a roll call of famous faces from the past.
---
Gifts under £40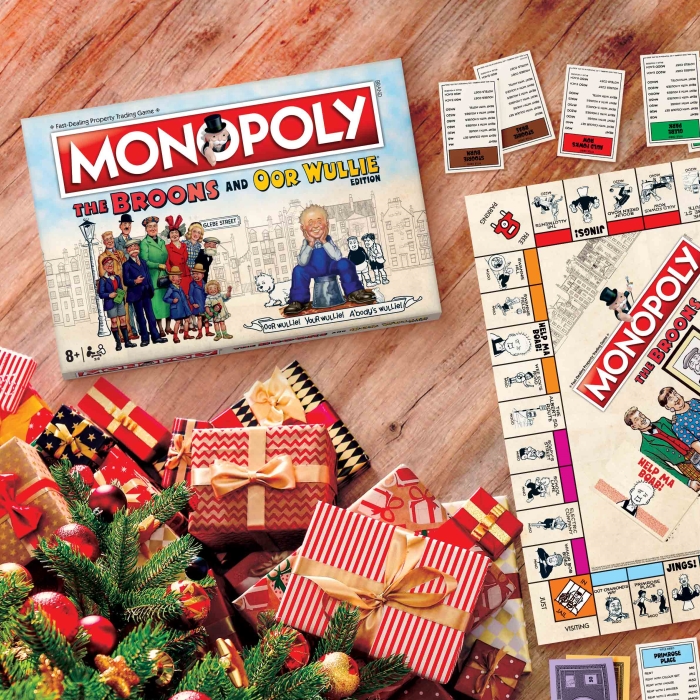 All under £40, our next batch of cherry-picked gifts will leave plenty for you to mull over.
The ultimate Oor Wullie gift, our Christmas Gift is packed with laughs, a lovely calendar, a stylish Jute Bag and our popular 'Bucket O' Fudge'.
Everything a real fan will enjoy, this is the ideal choice for Oor Wullie fans of all ages!
Beautifully presented, our exclusive The Broons and Oor Wullie Monopoly features famous faces and locations as players take themselves around Auchenshoogle and 'ower' to Auhentogle, home to the Broons!
The perfect, ultimate pack for all Scottish football fans, Lift over the Turnstiles and It's a Team Game tackle the Scottish game from different angles.
Explore famous old grounds or learn about great (and not so great!) line-ups of the past using a wide selection of photos that have lain unseen for decades in archives.
Exploring our food and drink options, we have picked out some real treats, starting with our Dean's Christmas Party Selection – the ideal gift to open up on the big day after tucking into Christmas lunch.
Neatly presented with Mince Pies the star attraction, The Jolly Snowflake Gift Box is another excellent choice.
One to savour, containing four festive gins hand bottled and hand-batched in the Angus Glens – The Gin Bothy Christmas Gin Collection is a fantastic festive treat containing all natural flavours with no additives or preservatives!
---
Gifts under £75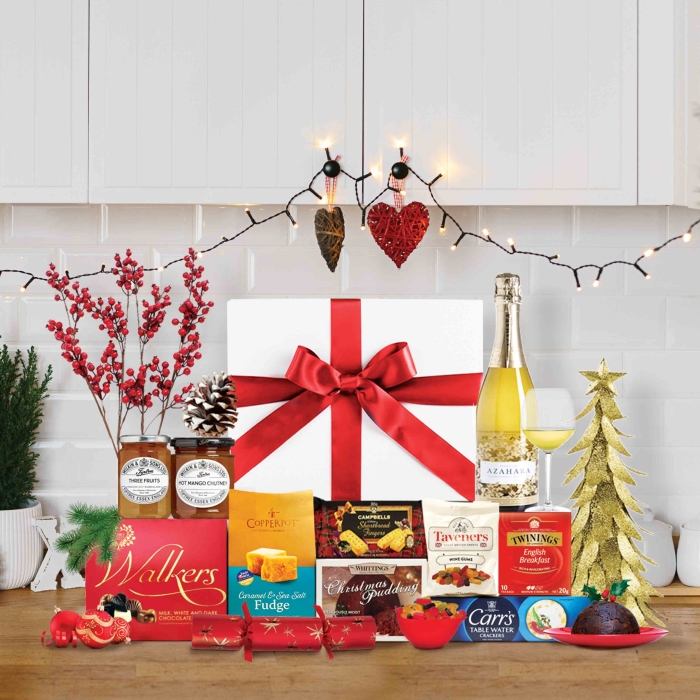 Starting our look at gifts under £75 in style, we first turn our attention to popular hampers and wine selections.
Consider a Classic Wine Mixed Selection, our Dean's Luxury Hamper featuring delicious essentials or a fabulous Winter Carton including artisan produce!
Counted amongst our popular overseas gifts, send a taste of Scotland to loved ones far from home with one of our luxury hampers.
Take a look at our Australia/New Zealand and our USA and Canada options, both available to order just in time for Christmas!
Brought to life by Sleek, Scotland's most exciting new urban artist, our fabulous Oor Wullie Braw Prints and Canvases are available in three different sizes.
Celebrating the iconic character whilst adding a touch of colour to your home, order this unique design today.
A final festive flourish, our Christmas Tree Cookies Plate and Mug is one sure to stir up excitement on Christmas Eve.
Perfect preparation for his arrival, setting the plate and mug for Santa with chosen treats (not forgetting a carrot for Rudolph of course!) is one of the great festive traditions in the countdown to Christmas.
---
Showstopper gifts under £150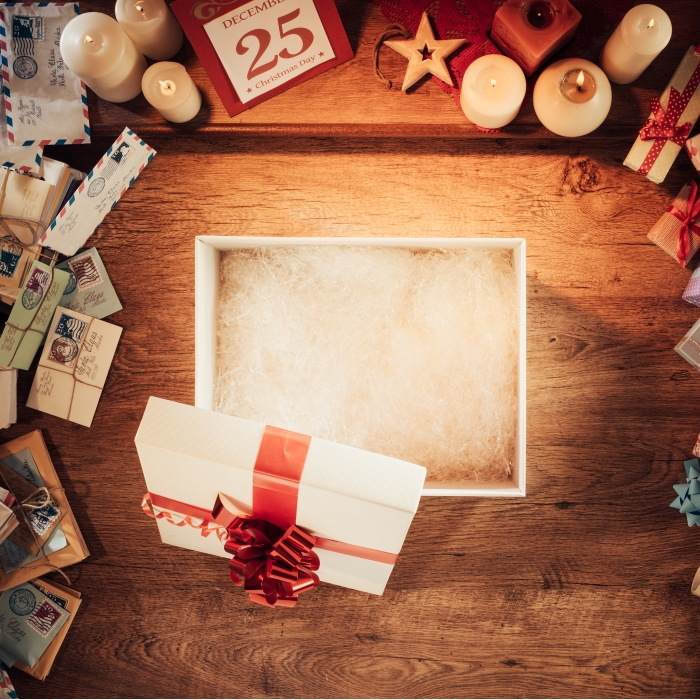 Our final selection features a collection of memorable show-stopping gifts that will leave a lasting impression for your chosen recipient.
All under £150, we start with a gift idea that will literally provide years of enjoyment!
The People's Friend is the magazine of choice for anyone who loves good quality fiction! A two-year subscription is the perfect way to provide an affordable treat set to arrive through the post, providing countless highlights along the way.
Teaming up with British brand, Sienna Jones, we are delighted to offer Primrose Hill Bucket Bag at an amazing discount, one of many bags available on the DC Thomson Shop from the stylish brand.
A transeasonal must, this exquisitely designed bag comes with four detachable straps, allowing for versatile carrying options.
Ideal for a day spent relaxing on the sofa or for accompanying you on picnics in the great outdoors; this stylish Grey Check Wool Throw can be personalised, making for a unique gift.
Concluding with two different festive treats, our Christmas Tree Cup and Saucer Set or our Spirit of Christmas Hamper are both ideal for those tricky loved ones that seem have to have everything!
Find the Perfect Gift