Christmas Gift Guide Now Available
Welcome to our Christmas Gift Guide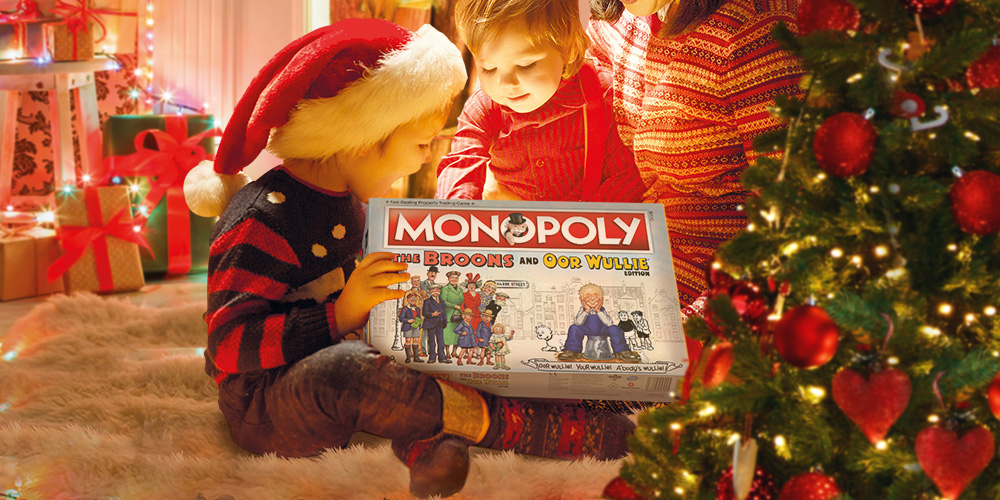 This year we know the importance of selecting that perfect gift for friends and family from the comfort of your home.
That is why we have put together a selection of old favourites, traditional gifts and some new gift inspiration that will make Christmas shopping easy - even for those loved ones that are impossible to shop for!
---
In our Christmas Gift Guide above, you will find a selection of our delicious Christmas hampers, filled with festive treats.
We even offer special dietary, overseas and of course, our ever-popular alcohol hampers so you will be sure to find one to suit your loved ones needs.
Are you looking for some stocking fillers?
Then our traditional annuals and calendars include brands like Oor Wullie and The Beano.
The People's Friend and many more, make the ideal filler.
Our stunning new Christmas homeware collection will help you create that ideal Christmas setting at home.
Ranging from beautifully crafted Christmas kitchenware to home accessories including figurines and candles, our unique Christmas collection is sure to delight.
You will also find a unique selection of Christmas clothing, personalised gifts, children's gifts and our NEW The Broons and Oor Wullie Monopoly, that's full o' laughs an' is fun for a' the family an' friends.
With delivery costs all included, it has never been easier to send direct to your loved ones door!
We even offer overseas delivery on many of our gifts, giving you the chance to spread some festive cheer to friends and family across the miles.
Whomever you are shopping for this festive season let our gift guide inspire you and make this Christmas one you and your family will remember.
Have a flick through above, or download our Christmas gift guide and start shopping today!
We wish you a Merry Christmas and send our best wishes for a happy and healthy New Year.
With love, from