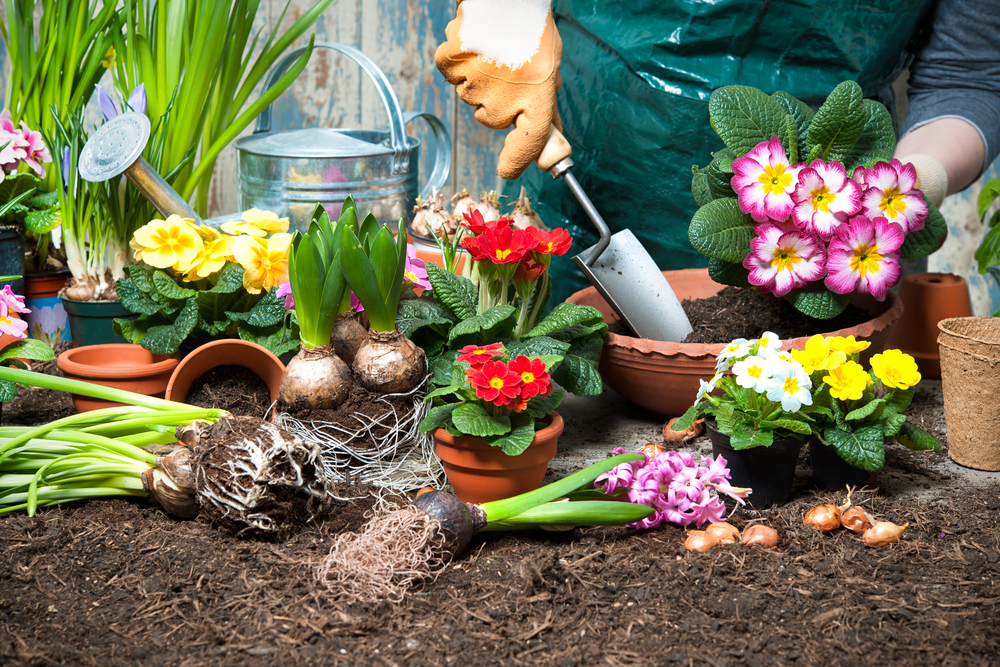 Spring is now upon us and with the weather getting warmer, we think now is the perfect time to start organising your garden so it is ready for summer.
Gardening is actually considered a great exercise and we could not think of anything better than being out in the fresh air and connecting to nature. It sounds much more rewarding than going to the gym!
At this time of the year, there are plenty of jobs to be completed but unfortunately, it can be quite a daunting task to get started. However, the energy you give to your garden now will be rewarded when your spring and summer garden bursts into colour.
We have done some research and came across Marie Kondo and her new Netflix series. For those, who have not heard of her before, Marie Kondo is a Japanese organising consultant and professional cleaner. Between her books and her Netflix series, the KonMari method is prompting people to organise their homes and their lives to create spaces that spark joy. But, with spring fast approaching, we think that now's the time to think about 'sparking joy' in your garden too.
So if you are planning what you are going to do in your garden when the better weather arrives, here's some 'Kondo-approved' ways to get started and handy tips on how to achieve it.
Start with general garden maintenance 
Now is the ideal time to prepare your garden for birds nesting and encourage them to visit your garden. Why not get ahead and sort out any climbing plants that need cutting back. There also some general tidying up jobs that are worth completing at this time of the year. Here is a concise guide of what needs potting up, cutting back and checking over. Look at our key pointers below to get started.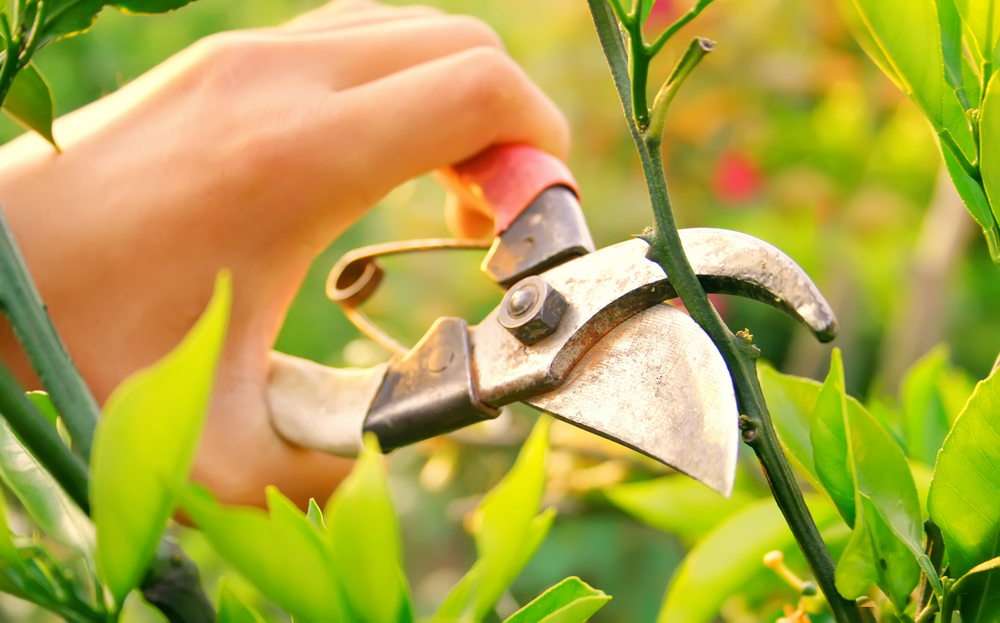 Prior to birds nesting, trim back deciduous hedges like Leylandii, Box and Beech.

Cut creepers and vines like Clematis, Climbing Roses or Ivy, right back, especially around windows and guttering.

Get rid of anything that you no longer need, check over the condition of your gardening tools and replace as necessary.

Hose down and use a hard brush to clear patios or decking of autumnal debris.

Wash out empty pots and organise for re-use.
Focus on categories such as flowers, fruits and vegetables instead of areas
Instead of looking at the front garden first then the back, according to the KonMari method the best way is to look at it as flower, fruit and vegetable gardens. See our handy tips below on how to manage your 'flower garden' and 'fruit and vegetable garden'.
Flower garden
Prune Wisteria back, leaving 2-3 buds.
Cut Clematis later in the month. Clematis Marjorie is the first double flowering Clematis from the Montana variety and has stunning pink and white blooms.
Cut back shrubs like Cornus and Salix to the base.
Clip ornamental grasses down to a few centimetres off the ground.
After flowering, prune winter flowering shrubs to keep their compact habit, removing damaged shoots.
Dead-head winter flowering pansies and heathers to encourage late spring growth.
Lift and divide snowdrops in the green to multiply crop.
Plant bare root roses in a sunny location to help establish quicker summer flowering.
Plant Dahlia tubers in pots to start their growth.
Pot up bulbs like Gladioli and Lilies.
Water bulbs if there is a dry spell.
Fruit and Vegetable garden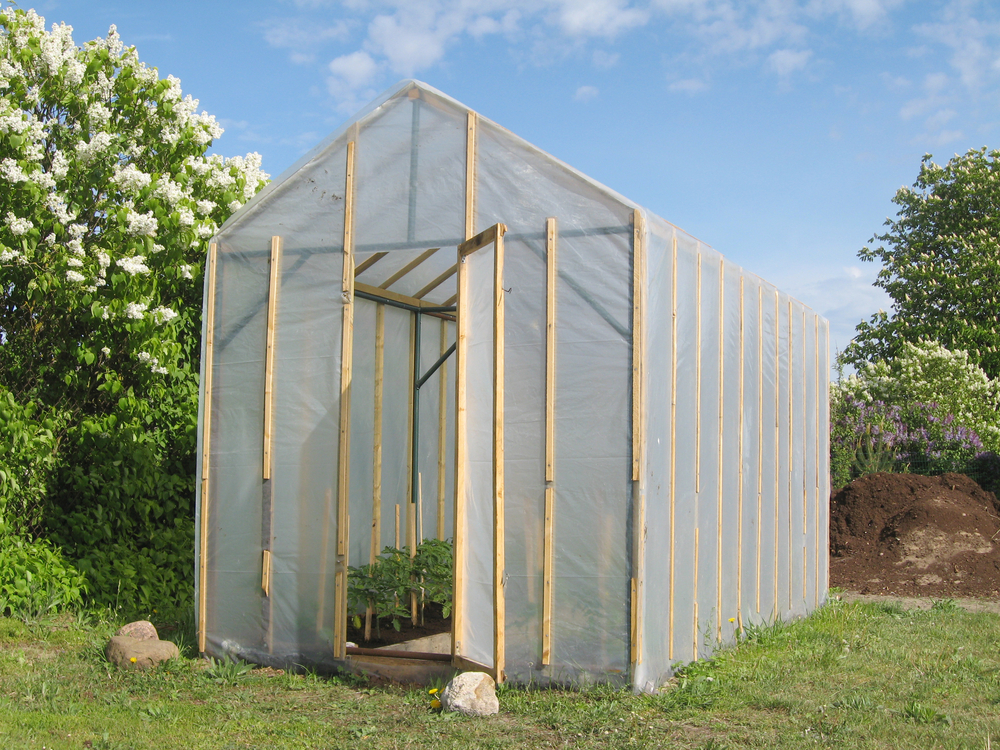 Spread mulch on the base of perennial vegetables and fruit trees for protection from late frosts.
Sow broad beans in root trainers, planting outside in 4-6 weeks' time.
Cut autumn fruiting raspberries to the ground.
Place netting over emerging shoots for protection from birds and pests.
Weed and turn over soil in beds, cover with black plastic sheeting to keep warm and dry, ready for your spring planting.
Chit potatoes in a cold, frost free location that is bright and cool.
Plant fruit trees and bushes later in the month when the weather is frost-free.
We have a wide selection of plants such as Clematis, Dahlia, Gladioli and Lilies, perfect to get started!
So, whether you're a novice or well-seasoned gardener; wrap up warm, grab your wellies and secateurs and give your garden a head start. We promise your efforts will be richly rewarded.
Browse our stunning gardening collections and get your garden ready for spring.
Happy Gardening!