Gardening Jobs For November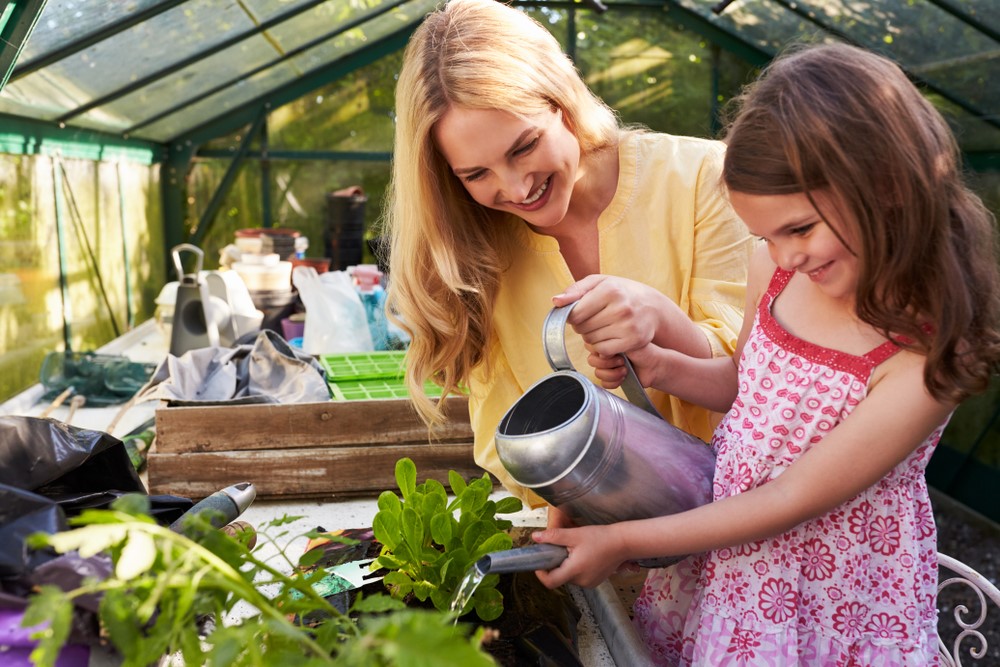 Now it's November, this is the best time to concentrate on protecting your plants and garden structures. Don't let the colder weather put you off, embrace it! It's not just your outdoor plants that need attention, your houseplants need pampering too, due to reducing amounts of light over the winter months. Winter can also be a tough time for birds, you can help these visitors by putting out bird feeders and a fresh supply of water every other day.
---
There is plenty to keep you busy in the garden throughout November. From sowing your onion sets to harvest next Summer, to planting bare-rooted roses, trees, and shrubs.
Now is the best time to plant tulips, in a sunny spot, at a depth between two and three times their size. A layer of horticultural grit in the bottom of each hole will prevent rotting. There is also work to be done in your fruit garden, why not plant raspberry canes and currant bushes now for a delicious home-grown crop.
Tip - Place your online orders for perennial plants, fruit trees and bulbs. These can be planted between now and springtime.
---
Here are some of our colourful favourites to make your garden stand out:
Buy the six Designer Hosta Collection for £19.96, save £24.98 off the RRP.
An outstanding collection of Hosta that will produce a variety of colour and texture to the summer garden. The collection includes one each of White Feather (Pale green leaves turning to white), Fire and Ice (dark green edged leaves with white), Whirlwind (Bi-colour green foliage), Lakeside Cha Cha (bright yellow foliage), Halcyon (greenish blue foliage) and Wide Brim (yellow edged leaves with green).
Buy the collection Unusual Echinacea for only £19.98, and save £12.99.
A wonderful collection of unusual Echinacea that will produce an amazing array of colour. The bold, bright flower heads will attract butterflies and bees into the garden. With large single flowers with a dense ring of petals around the large central cone. The collection includes one each of Echinacea Orange Skipper (orange), Vintage Wine (purple-pink) and Golden Skipper (yellow).
Buy five for £12.99, or order ten for £19.98 and save £6.
Beautiful large, flowered heads of intense deep blue, free flowering. Can be left in the ground but give a covering of mulch during winter. Height 90cm. First grade loose roots supplied.
Buy 6 for £10.49 or order 18 for only £20.97, that's 12 + 6 free.
Rudbeckia Goldsturm is a favourite amongst gardeners and produces masses of dark yellow daisy-like flowers. It has a bushy habit with stems that fill out with dark green foliage.
---
Top Tips
Raise containers on to pot feet to prevent waterlogging.
Build a cold frame to protect young plants from extreme winter weather.
Ensure your greenhouse is cleaned and fit for purpose over the winter months. Wash the glass and floor with disinfectant to kill any pests and you can insulate with sheets of bubble wrap. Move tender plants into the greenhouse for protection.
Lift and relocate plants that are dormant.
Reuse spent compost as a mulch on the garden.
Give any dry soil patches one last good watering before the ground freezes. Then ensure you are careful not to over water your plants - little and often is key this season.
Give the garden a tidy, give hedges a final trim before the bad weather sets in.
Mow the lawn, ensure you set your lawn mower to a higher cut-height. Clean up your mower before putting it away for the winter.
Create compost bins for collecting fallen leaves. Make sure you sweep up debris and fallen leaves, as they create hiding places for slugs and snails.
Encourage birds into your garden by investing in bird baths and feeders. They will also help to keep pests away.
Lift dahlia tubers, begonias, and gladiolus to store dry over the winter months. Ensure you remove any dead foliage before you store them.
Protect plants by pruning them, for example roses should be cut by one third of their height. This will stop them swaying in strong winds and stop them from coming loose.
Check your fruit and vegetable plants. Remove any that are showing signs of disease or rotting. Prune pear and apple trees. Tidy up strawberry plants and ensure you cut off any dead leaves.
Final Tip… Make the most of any dry spells by painting fences, sheds, arches, and wooden garden furniture with preservative.