Top Tips For Your Autumn Garden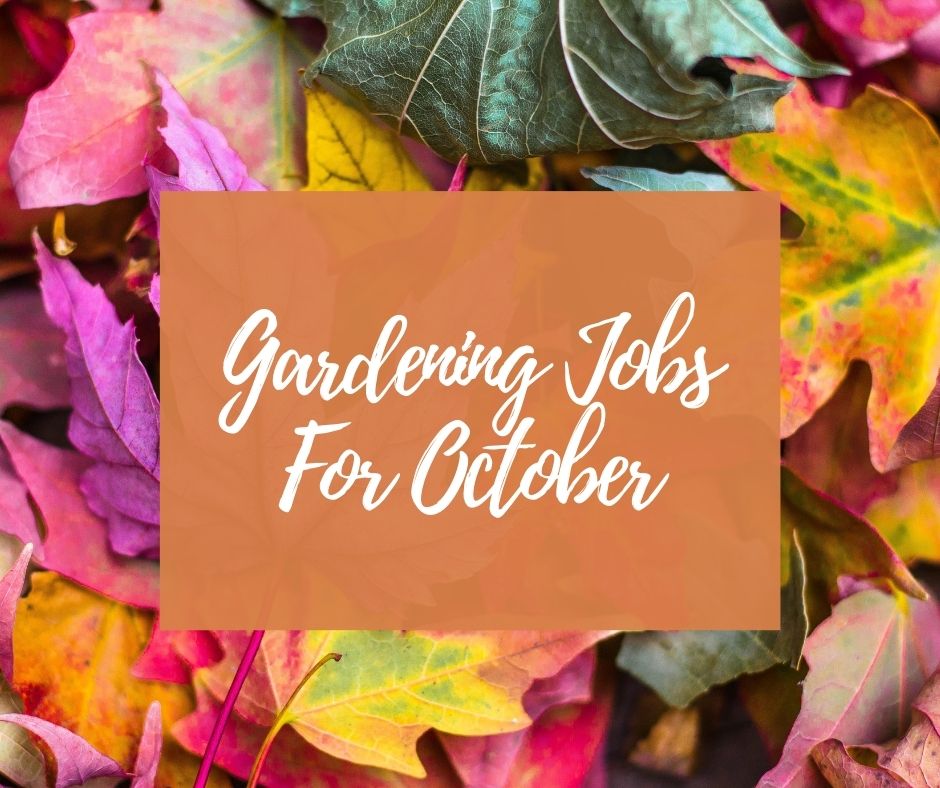 What a beautiful time of year, the leaves are changing colour, falling, and scattering all around us. Autumn is upon us and winter is fast approaching! There is so much to look forward to and prepare for and do not forget this is your last chance before the winter to bring colour into your garden.
---
What to plant in October?
You can continue to plant spring bulbs in the warm ground, to give them the longest possible growing time ahead of next year! Alliums are a great example, as they flourish when planted whilst the soil is still slightly warm in early Autumn, but the temperature has dropped.
Why not brighten up shady parts of your garden with spring flowering, shade tolerant bulbs. Snowdrops, tulips, polyanthus, and Lilies are great for adding a splash of colour this time of year. If you are strapped for time or simply looking for inspiration, remember there are also pre-planted options available in baskets or pots.
Tip – Now is the perfect time to plant shallots; onion sets and garlic now for the best sized bulbs next year.
---
Here are some of our colourful favourites to make your garden stand out from the rest:
Russian Snowdrops (Puschkinia Libanotica)
Buy 100 Russian Snowdrops for £9.99 or order 300 for only £19.98, that's 200 + 100 free.
Puschkinia are a little known spring bulb, however, it is one of the easiest to grow and is very reliable. They produce dainty white flowers with a blue blush that forms a stripe effect on the petals. This hardy bulb will naturalise and multiply like snowdrops producing a carpet of colour in March and April after the snowdrops have flowered.
25 Lily Giant Oriental Collection
Buy 25 for only £24.95, Half Price.
A stunning collection of giant flowering oriental lilies that produce large fragrant flowers throughout the summer in bright colours. Flowering in August/September for up to 8 weeks and for many years after, all five varieties blend wonderfully into any garden of any size, where the large flowers really make a statement of intent.
Buy 15 for £6.99 or order 45 for only £13.98, that's 30+15 free!
A unique mixture of colourful Parrot Tulips. They boast exquisite, curved petals in a range of exciting colours sure to create a feature within the spring garden border or in patio containers. They also make great cut flower displays for the home.
Buy 6 plants for only £20.95, saving over £35! (RRP £60.94)
Introducing six superb border favourites, carefully selected to add a splash of colour to the modern garden. They are easy to grow and add texture and interest to the garden when planted in either patio pots or borders.
---
General Gardening Jobs for October:
Firstly, have an Autumn tidy up and prepare the ground for any bare-rooted stock you are planting in the coming months.

Dahlia tubers, Begonia tubers and Gladioli corms should be lifted to store dry over the winter months.

Remove any dead foliage before storing them.

Divide and replant overcrowded summer flowering perennials.

Ensure any potatoes that are still in the ground are lifted as soon as possible.

Remove fallen leaves from around plants such as smaller perennials to prevent diseases and to allow maximum light to reach plants.

Make sure you keep weeding and deadheading.

Remove any dead and diseased branches and leaves from ornamental trees.

use the last of the dry weather to repaint any sheds or fences before the winter.

Ensure any plants that are not frost proof are stored in a shed from now on as the weather gets colder, this includes any ceramic or glazed pots are stored in shelter to prevent damage.

You can reduce watering in the greenhouse.

Prepare for falling temperatures by checking the thermostat of electric heaters in the greenhouse.

Raise pots off the ground for the winter to prevent waterlogging. You could use bricks to achieve this.

Stay off your lawn after a frost to avoid damaging grass, as this could lead to unsightly fungal diseases.

Collect seeds from the garden to sow next year.