Gardening Jobs For September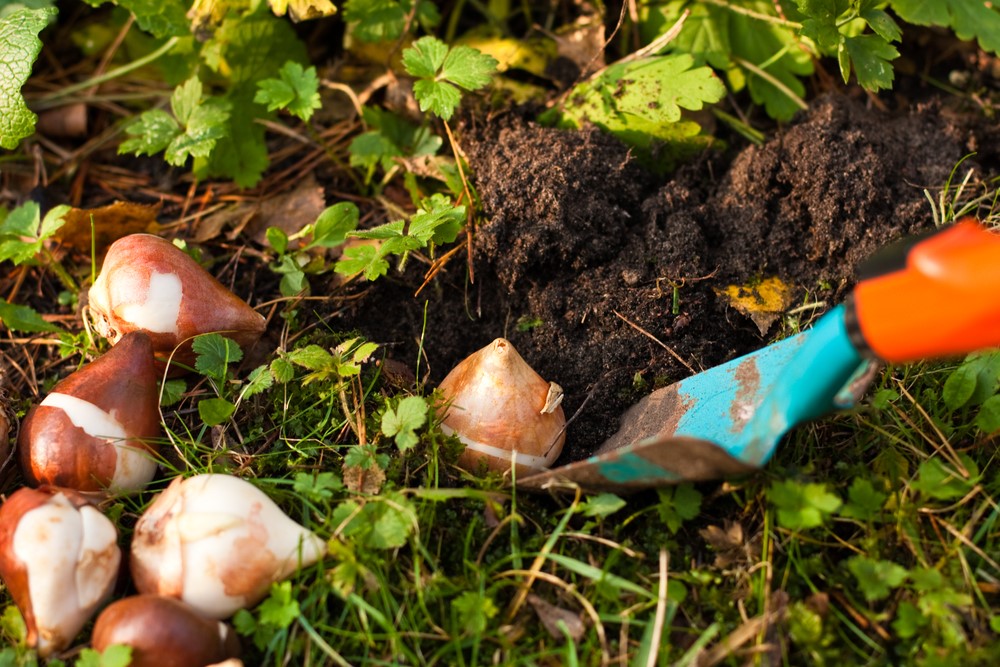 September brings a change in season as autumn approaches and the temperature starts to drop. However, there is plenty to keep you busy in the garden this month; because Autumn is a fantastic time of year to plant your spring bulbs, feed your lawn or prepare your winter veg planting. If you are organised you can really get on top of jobs now to save time and work next spring and to prevent having to work in colder, harsher conditions.
---
What to plant in September?
Early autumn is the perfect time to plant spring flowering bulbs such as Daffodils, Crocus, Hyacinth and Amaryllis. Now is also a good time to plant new perennials, trees and shrubs as the weather is still warm enough and rainfall is on the way. Spring might seem a long way off, but September is the perfect month to start preparing for a beautiful floral display.
---
Here are some of our colourful favourites to make your garden stand out from the rest:
Buy 10 Hyacinth Passion Mixed for £9.99 or order 30 for only £19.98, that's 20 + 10 free.
This Hyacinth Passion Mix is sure to add something special to your borders or patio containers. The fragrant blooms flower in a stunning mixture of purple, lilac and pink shades.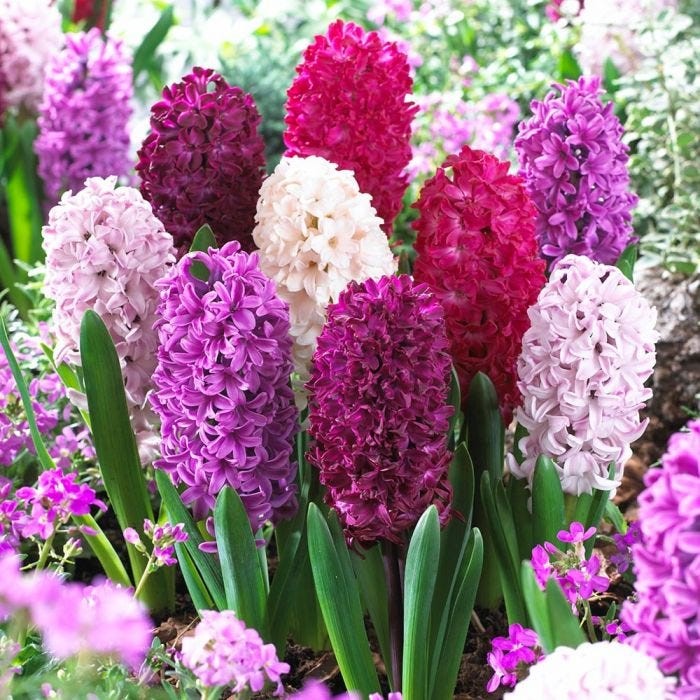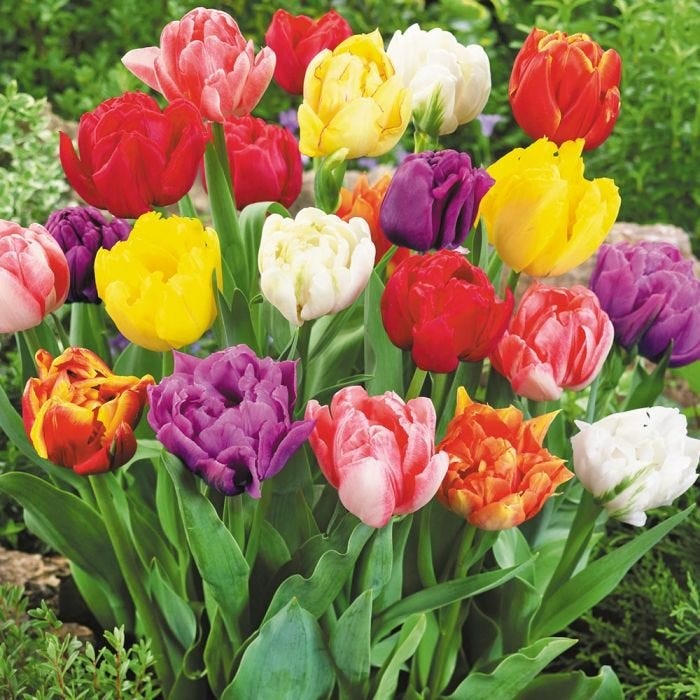 Buy 15 for £8.99 or order 45 for only £17.98, that's 30 + 15 free!
This colourful mixture of Double Early Tulips will make a spectacular sight in any garden or patio. Producing stunning flowers in a wide arrat of bright colours that are perfect as cut flowers for the vase.
A truly striking collection of five varieties of double Daffodils for your spring garden. They will naturalise well if left undisturbed and will create a stunning and colourful display to be enjoyed within the garden border, patio containers or even as a mixture of cut flowers to display within the home. The collection includes 15 each of: Sir Winston Churchill, Dick Wilden, White Lion, Replete and Tahiti.
This compact, bushy evergreen shrub is perfect for growing in borders or patio containers. It produces masses of large pink flowers that are edged with white and contrasting dark green foliage. Great for adding colour and charm in equal amounts.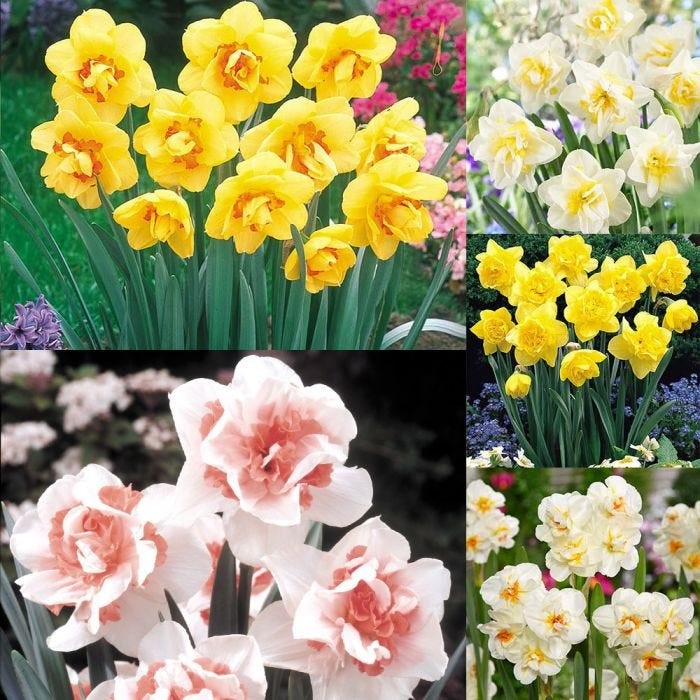 Dwarf Rockery Narcissi Collection
Half Price Collection - 120 bulbs for only £19.95!
Brighten up your garden this spring with this cheerful collection of Dwarf Rockery Narcissi that will bring a boost of colour to your border, rockeries and patio pots. Our collection includes 20 each of: Narcissi Canaliculatus, Narcissi Martinette, Narcissi Pueblo, Narcissi Sundisc, Narcissi Tete-a-Tete and Narcissi Minnow.
---
General Gardening Jobs for September:
Once you have chosen and planted your Summer Flowering Shrubs, you can sit back and enjoy the season while these hardworking blooms colour your outdoor spaces!
Start planting out spring bulbs: Choose firm, plump bulbs and avoid any with signs of mould. Plant them as soon as you can so they can start putting down roots.
Ensure you continue to feed and deadhead hanging baskets and container plants.
Deadhead annuals and perennials to extend their performance.
Order bare-rooted roses for delivery later in the autumn.
Clean out your greenhouse to reduce the risk of pests and diseases overwintering.
Cover pounds with netting.
Check your dahlias for signs of earwig damage.
Harvest sweetcorn and onions.
Create a new lawn from turf or seed, as autumn weather is perfect for adequate lawn establishment.
Raise pots off the ground for the winter to prevent waterlogging. You could use bricks to achieve this.
Visit a good local garden that is open to the public and take a notebook so you can jot down the plants looking good at this time of year.
Collect some of the herbs from your garden such as sage, parsley and thyme and freeze them for use in the winter months.
Final Tip… Plan your flower borders and vegetable plots for next year. Think about what worked this year and what did not and have fun deciding what combinations you would like to try next year.