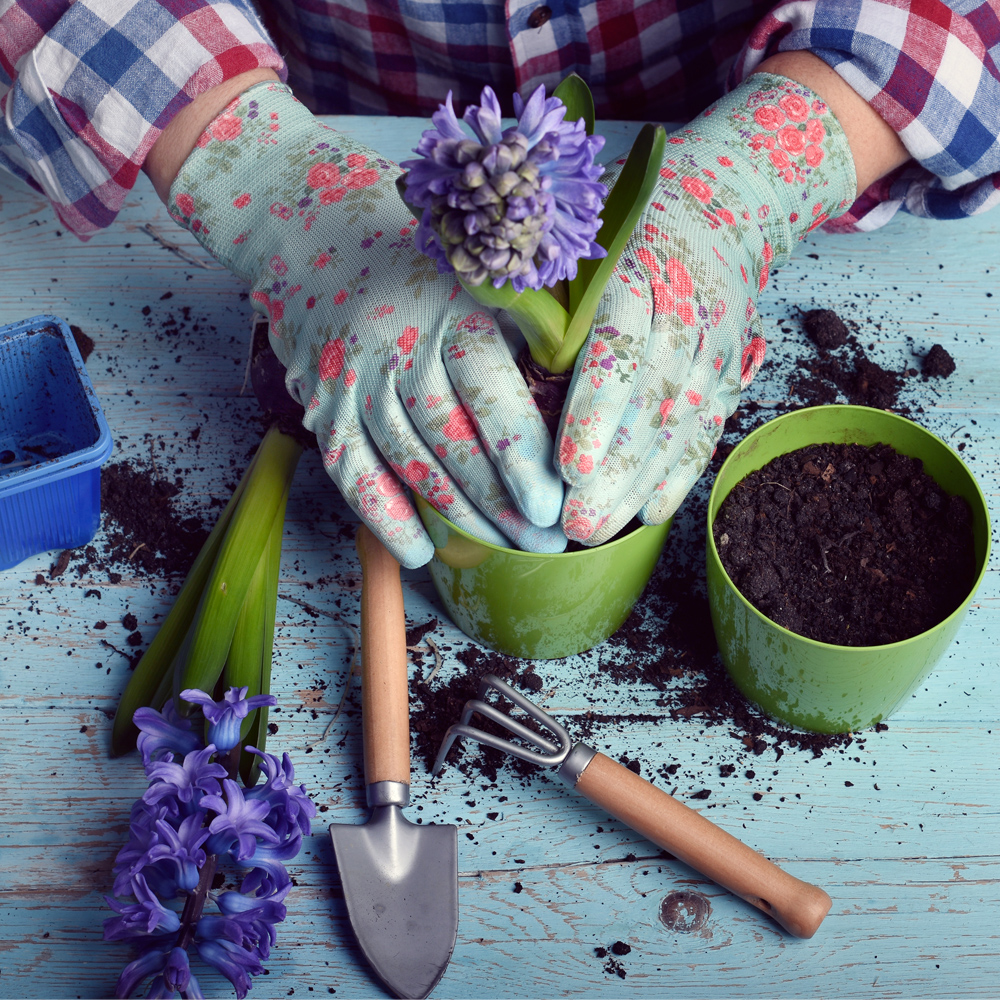 The month of May offers a transition period between the seasons and is an essential period for making final preparations in the garden before the big summer blooms burst into flower. We have selected a few key jobs that you can do in your garden to get everything prepared in time before the next season gets into full swing.
---
Planting Shrubs
Shrubs are a staple of many gardens as they showcase luscious and striking foliage with some providing additional colour to the garden with beautiful flowers. Potted shrubs are especially good for smaller size gardens as their compact habit makes them ideal for containers, where they will add a dash of colour or texture to corners of the garden. These plants are easy-to-grow, low maintenance and can be planted at any time of year, so why not try some new shrubs in your garden this month? We recommend the Hydrangea Annabelle - buy 2 get one FREE while stocks last!
Growing shrubs in containers is almost identical to growing ground shrubs, nevertheless, there are a few things to remember to maintain healthy growth. Firstly, water and fertilizing are incredibly important to keep shrubs looking well, as is adequate drainage. Give potted shrubs a thorough soak and wait till they are dry to the touch before watering again. Secondly, containers help to maintain a smaller, compact growth, however, sometimes it is essential to repot your shrubs into a larger container if they have gotten too big. Repotting will freshen up the soil and prevent root bound.
Some more of our favourites for planting in May...
Tidy
This month is the ideal time for tidying the garden before summer begins. Deadhead spring bedding plants and remove tired winter bedding from borders and containers to provide room for summer flowering plants. Some hedging and topiary plants may be looking untidy at this time so clip and shape now, sooner rather than later. Mowing the lawn will become a key job over the summer months so start this now before the grass gets out of control. Keep up regular mowing throughout the season, once a week should be sufficient to keep your garden looking tidy.
As your plants start to come into growth, unfortunately so will unwanted weeds. Pull up any seedlings and dig out perennial weeds with a fork to make getting them out easier. If possible, weed after it rains as the moist soil makes it much easier to remove the whole of the weed, including the root.
Sit Back and Relax
Now more than ever, we are experiencing the beauty and contentment a garden can bring to our lives and it is incredibly important to take the time to enjoy it. Grab your garden furniture out of the shed and place in a sunny spot of your garden. If your wooden furniture is looking a bit worse for wear, you can choose a dry day to treat, stain or paint in order to prolong the life span. When your furniture is ready, sit back and look out for wildlife in your borders and rockeries and the growing shoots and buds of your summer flower favourites.
Still looking for inspiration? Shop our full range by clicking below...