Spring is now well underway and Summer is coming! Running out of space for plants in your garden and pots? Well, start going upwards! Hanging baskets are a great way to add additional colour to your garden, patio or balcony, and now is the perfect time to get started. With warmer weather just around the corner, your new plants will have time to establish roots and really get growing. Perhaps, you've never considered hanging baskets for your property's entrance, but they could make a great addition, producing a cascade of colours, plus they will bring a sense of serenity and beauty to your environment.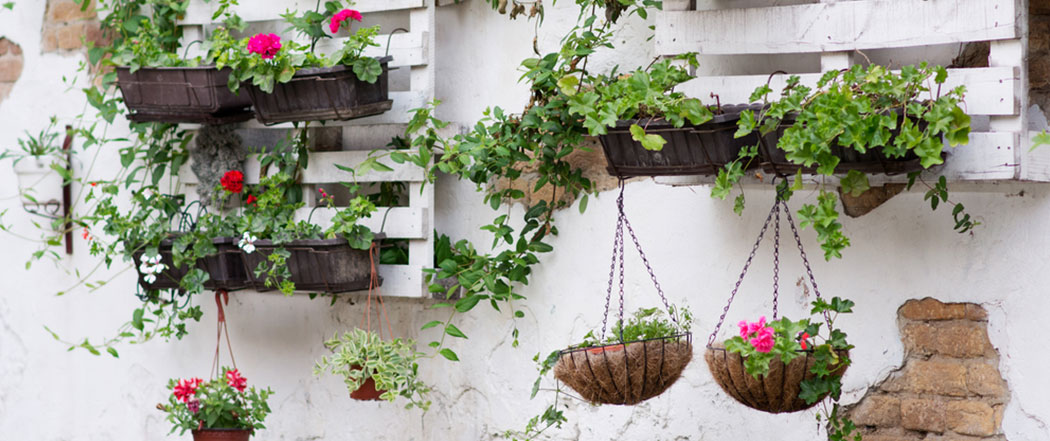 Not sure which plants to use?
The type of flowers you should plant in your hanging baskets depends on several factors: Firstly, what colours and flowers do you want? What is the climate like in your area? What season is it? You should choose colours and flower forms that work together and try not to mix too many varieties in a single container. If you're a beginner, why not keep it simple? Choose one flower and pick a mixed colour pack. Why not try our 24 pack Trailing Surfinia Collection, which are now half price! You will receive four each of Surfinia Purple, Red, Hot Pink, Blue, White and Yellow for only £19.98.Now that it is time to plant for the summer, it is important to choose plants that flourish in the sun and will not fade in colour when temperatures rise. Recommendations include: Surfinia and Million Bells, they do not need deadheading and require minimal upkeep.
Our Recommendations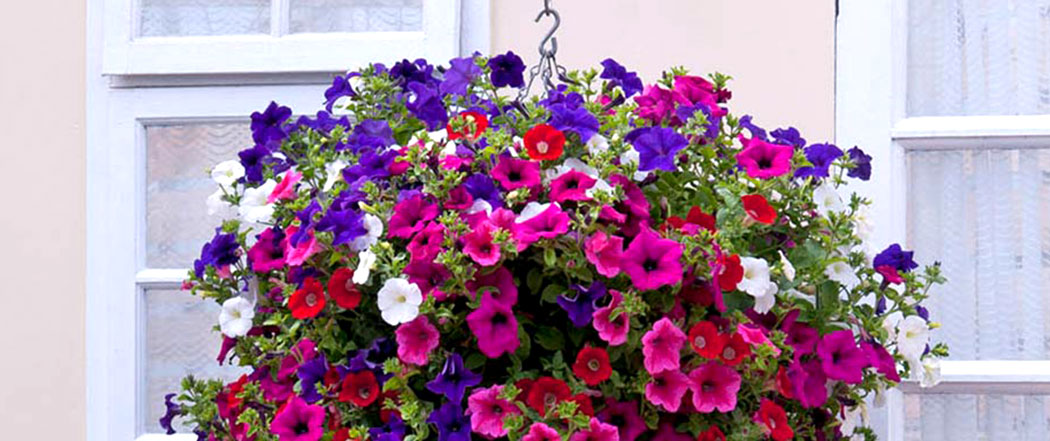 Surfinia are one of the most popular trailing plants and it's clear to see why as they flower so prolifically and come in a superb variety of colours. Trailing 80-100cm they work wonderfully in hanging basket or wall planters and just four plants will be enough for a small container or six in a large one will create a sensational display.
Flowering from June through to October.
Will easily trail 80-100cm.
UK-grown 3cm module plants supplied.
Delivery from late April throughout May.
Half price 24 Trailing Surfinia Collection £19.98
Surfinia will trail from baskets and containers, and will flourish exquisitely from June through to October - perfect for making a real statement of intent. You will receive four each of Surfinia Purple, Red, Hot Pink, Blue, White and Yellow.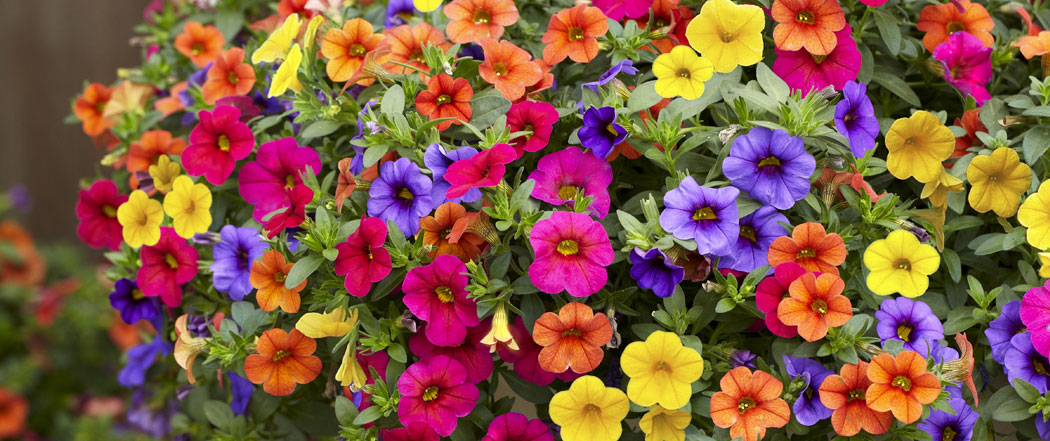 Million Bells are an exciting new range that fans of the traditional Petunia absolutely love. They are guaranteed to bring character and interest to your garden all summer long, flowering from June to October. A Surfinia-like trailing plant that is perfect for your summer hanging basket displays where it will cascade 50-60cm. They also have a strong drought resistance.
The ultimate summer trailing plant, cascading 50-60cm
Ideal for baskets and containers.
Delivery April/May
UK-grown 3cm module plants supplied
Half price 24 Million Bells Collection
Shop the full collection now From the breeders of Surfinia, this wonderful trailing Million Bells Calibrachoa will produce a stunning summer display that is guaranteed to add interest and colour to your summer baskets and containers. You will receive four each of White, Crackling Fire (Orange), Deep Pink, Red, Yellow and Blue.
Tips/Aftercare:
Keep things tidy! Pinch off dead flowers to keep your basket in its prime and to encourage more flowers to grow.
Basket size is important. The bigger the better in most cases, this means less upkeep will be required as more water is retained.
You can insert a drainage pipe into your baskets in order to evenly distribute air and water.
Ensure the first layer of soil is between four and five inches above the base of the basket, then pad it down firmly to provide a solid background.
To avoid the plants drying out, check baskets every day in the summer and always water unless the compost is wet.
Final Tip
Showcase your creativity and you will be the envy of your neighbourhood!