Allium – 5 Gardening Questions Answered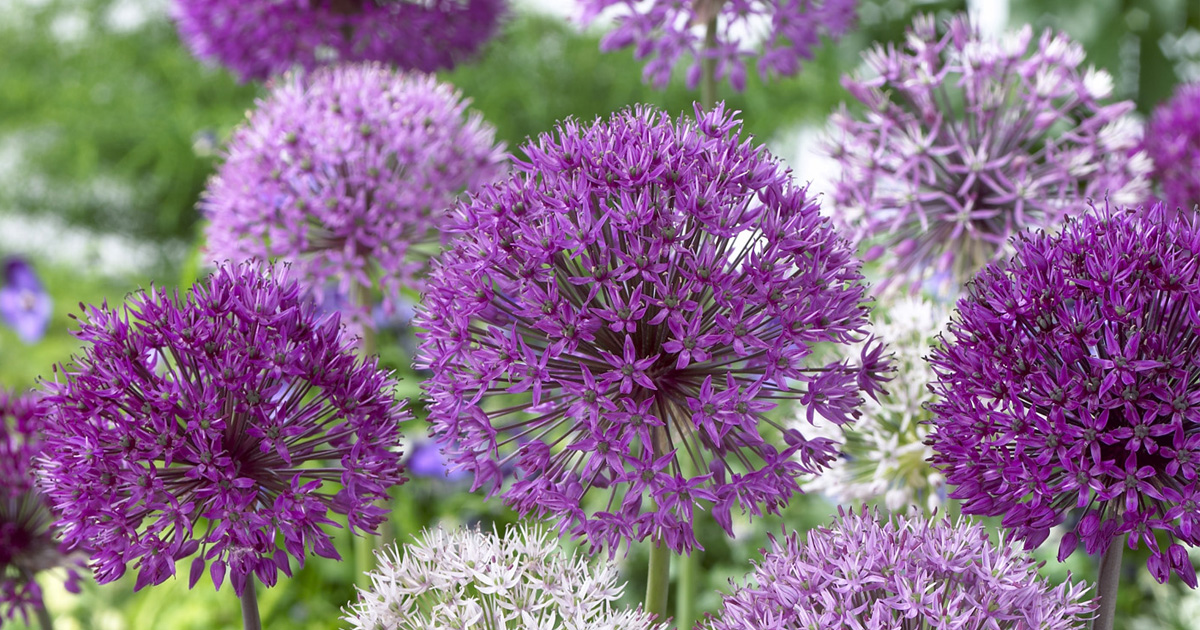 Low maintenance, producing gorgeous ends results, we explore Allium, answering some common gardening questions that pop up from time to time.
---
1. When is the best time to plant Allium bulbs?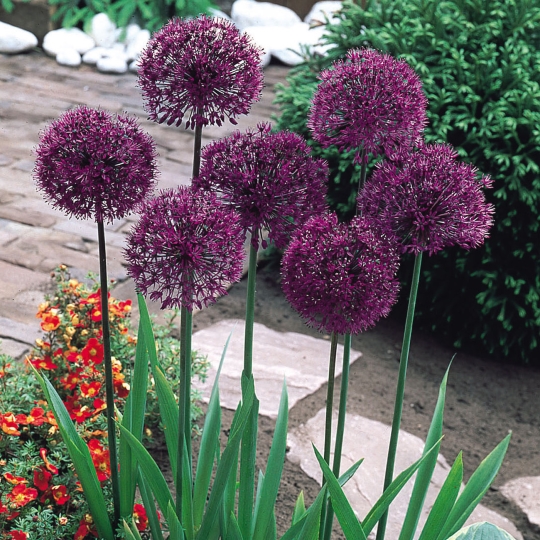 Allium bulbs should be planted during the autumn months, ideally in September, early October at the very latest.
Planting bulbs in the autumn is much cheaper than buying the fully-grown version when spring arrives.
Also, there are few things more rewarding than watching bulbs transform into glorious plants dotted around the garden.
---
2. How do I plant Allium?
First, pick the right spot in the garden where you think it will prosper and catch the eye.
Location chosen, clear any weeds, checking the soil, and avoiding any areas recently manured as this may have a negative effect on bulbs.
Digging a few holes together or in drifts, the general rule for depth is to dig twice the depth of the bulb.
Avoid planting in areas likely to get cultivated as this can damage the bulbs, severely affecting the results of all your hard work!
Parts of the garden that often get waterlogged can also damage bulbs.
Have you decided on a border location? Leave plenty of space between bulbs. This helps manage them at full growth, taking their foliage into account.
Allium can also be planted in containers. Make sure to use deep pots as much as possible.
---
3. What level of care do they require?
Quite low maintenance, Allium planted in the ground may need occasional deadheading (an aesthetic choice).
Quite hardy, they do not require special attention when in the ground during the winter months.
Readers deciding to pot plant should water regularly and during winter, reposition to spots offering some protection from the elements.
---
4. How do I choose the right Allium for me?
All fantastic additions to the garden, different types of Allium are available, each offering a little something different.
In need of some vertical interest? Superglobe and their large flowering heads might just be the solution.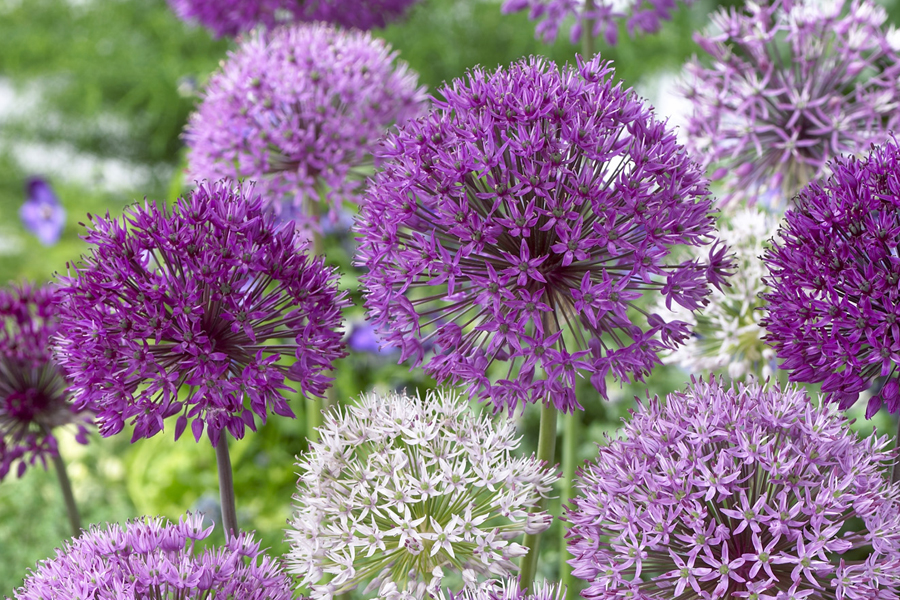 Growing tight clusters of spiky flowers, Superglobe grow in shades of creamy white, pink, and violet.
Awash with colour, our great-value Allium collection includes Allium christophii, Multibulbosum Nigrum, Purple Rain, and Purple Sensation.
An option for readers for something suitable for late spring, Allium Bulgaricum produces greenish-shaped white flowers decorated with dark brown-red stripes.
Planted in a border, you'll enjoy Bulgaricum into the summer months.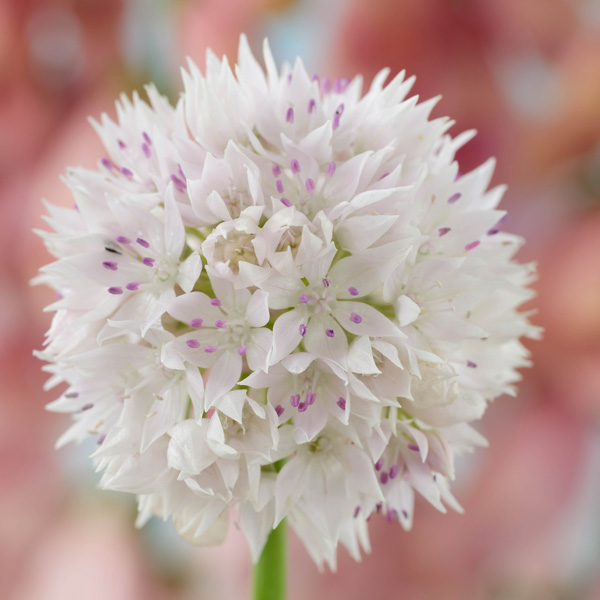 A relatively new option, Graceful Beauty bears a strong resemblance to a Dandelion seedhead.
Producing white flower clusters with distinctive pale lavender stamens, this is a wonderful choice for readers looking to attract and encourage pollinators into their garden.
---
5. When do they flower?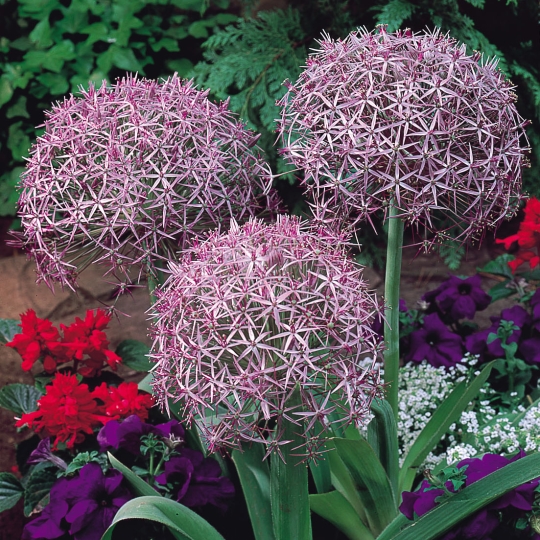 Different Allium types tend to flower during spring, some lasting into early summer.
Blooming for weeks, particularly during the transition between spring and summer, Allium is reliably perennial with most species quite hardy.
A wonderful way of bringing a little of the outdoors in, they also make for a lovely arrangement whether you decide to display fresh or dry out as cut flowers.
---