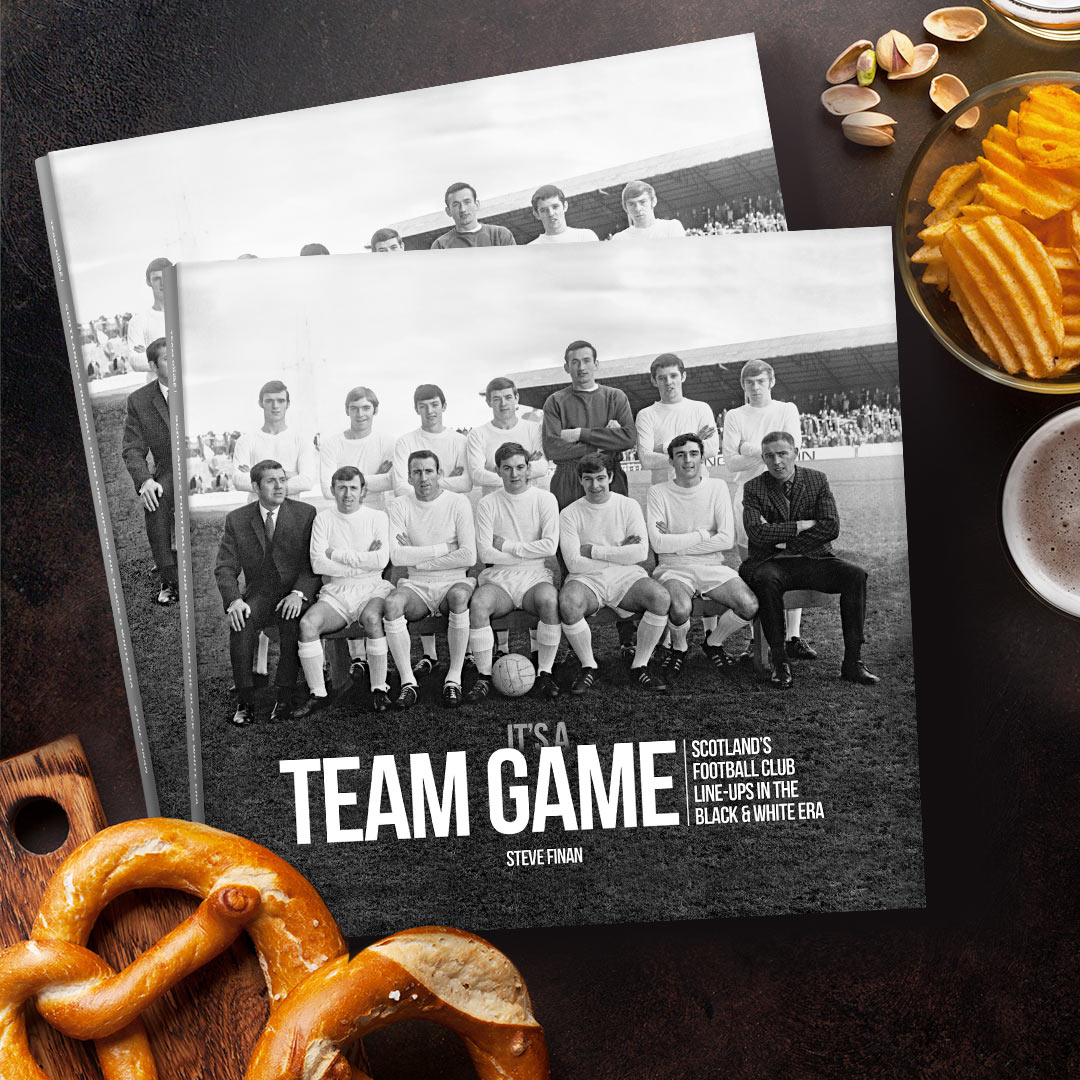 The teams you remember, the teams you watched, the teams you tell stories of! This book is going to solve a problem you come up against every Christmas, Father's Day and birthday.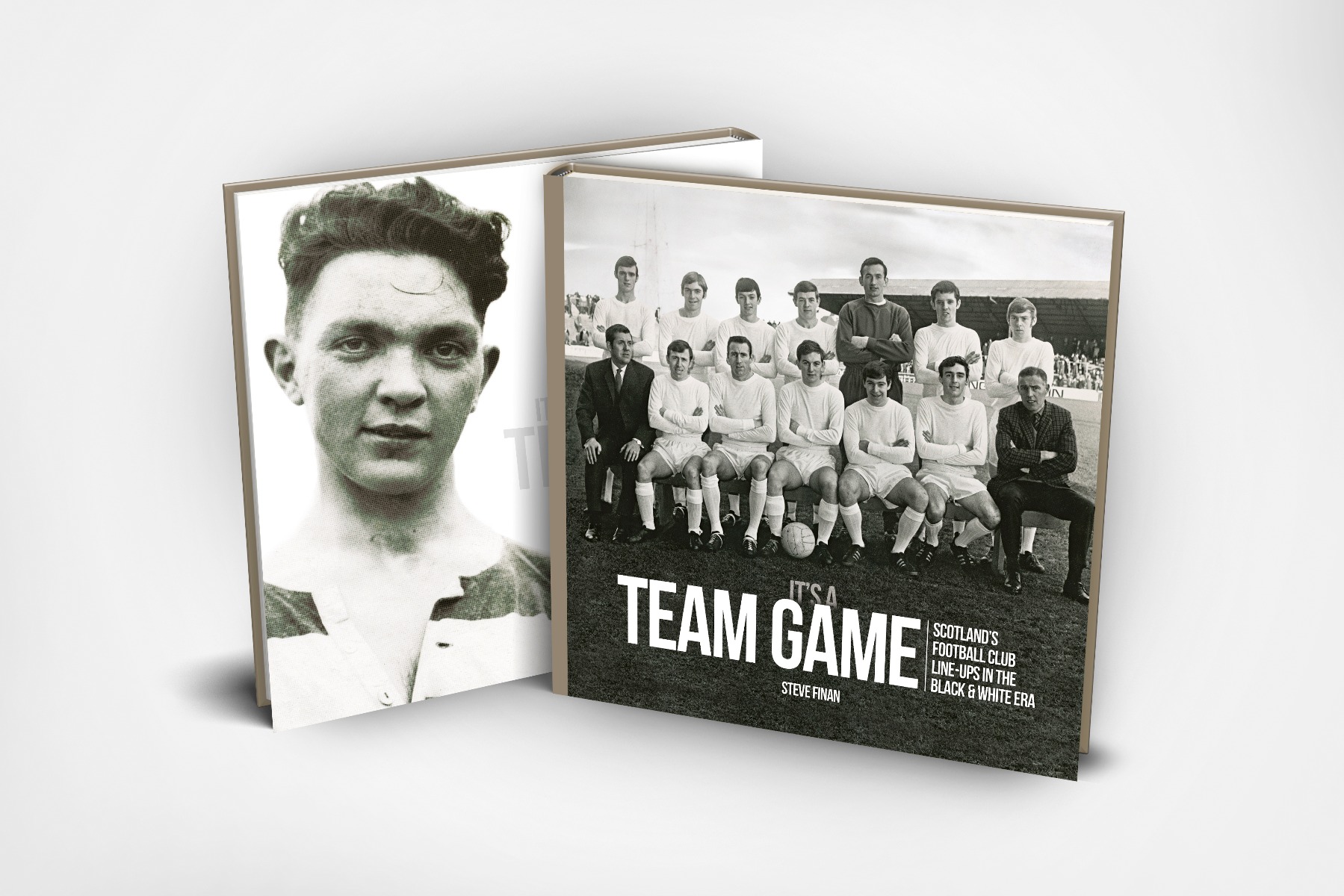 When you think of great footballers, great goals, great dribbles, great moments in the sport…sometimes you might forget that every player who ever stepped on to a pitch did so as part of a team. It's a team game, it always has been and always will be. So this is a book that celebrates teams.
It shows Dixie Deans with his Motherwell mates, Sandy Clark in his Airdrie days, Andy Gray and Peter Marinello as youngsters breaking into the Dundee United and Hibs teams.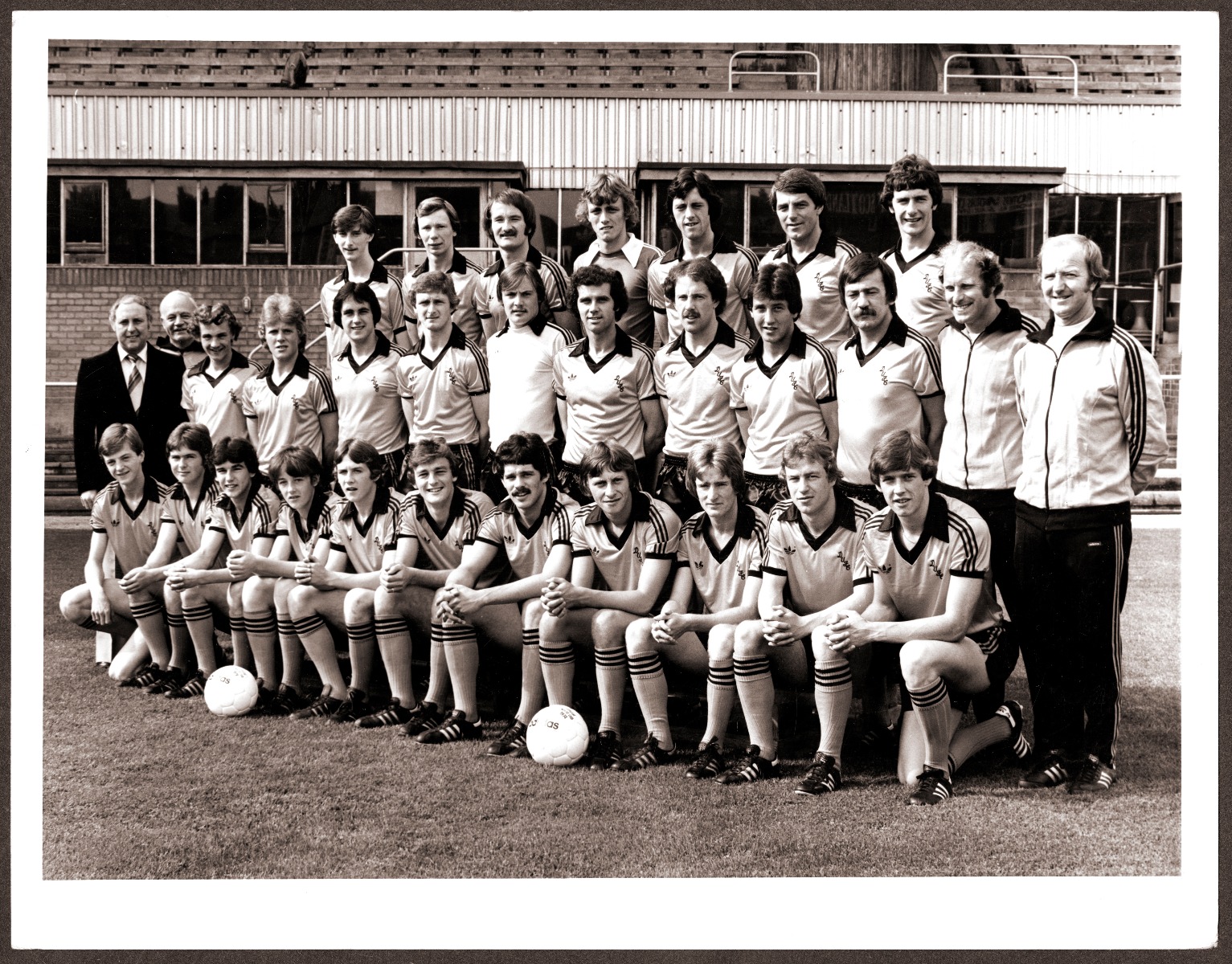 It points out why Rangers supporters love John Grieg, and the unheralded but vital role Bobby Murdoch undertook in Jock Stein's great Celtic teams. It puts Willie Bauld in his Hearts team, John White in his Falkirk team, and Peter Price in his Ayr United team. It wonders what Arbroath and Montrose managerial genius Ian Stewart might have done at a big club, it points out the travesty of East Fife inside-right Tommy Adams never getting a Scotland cap.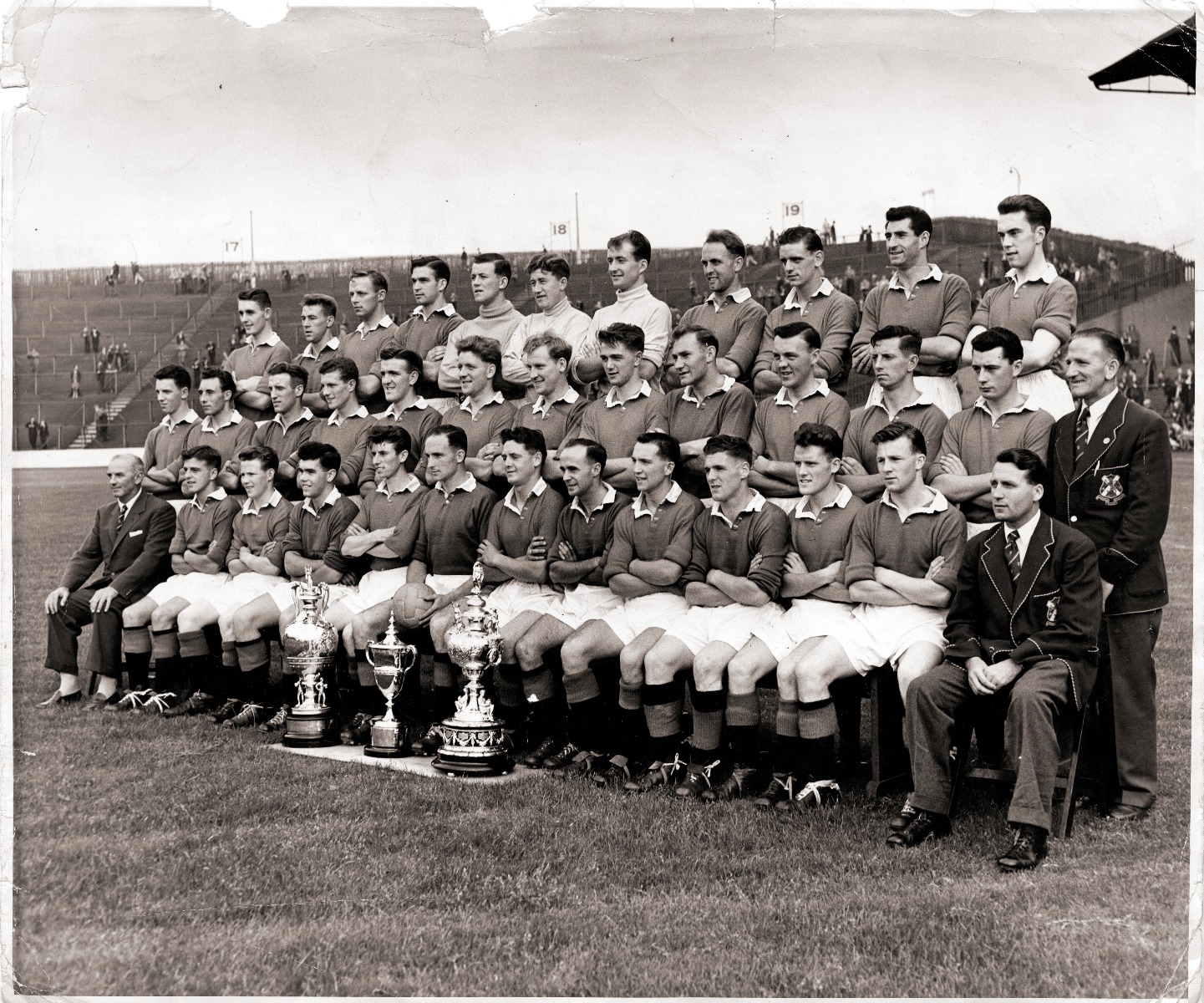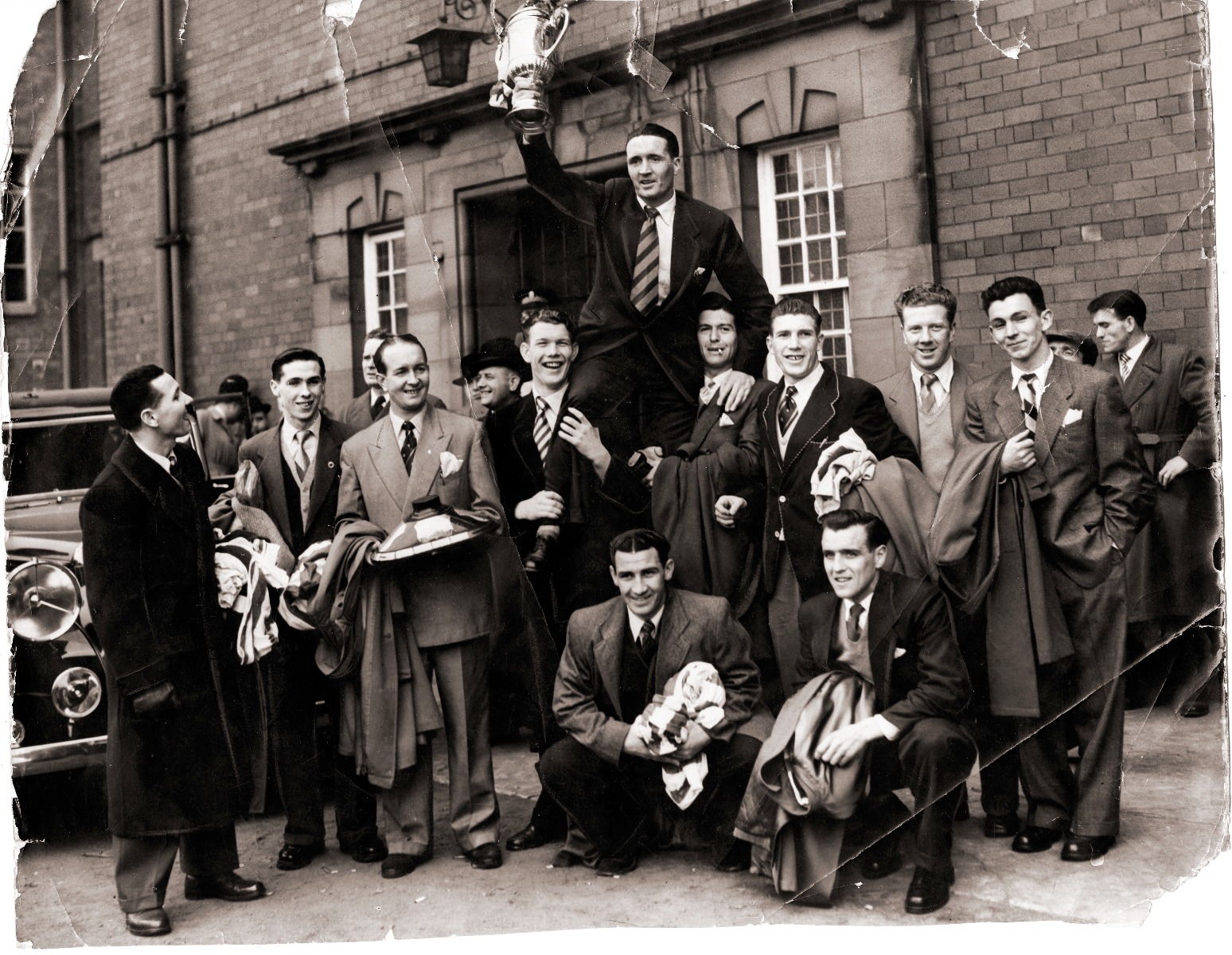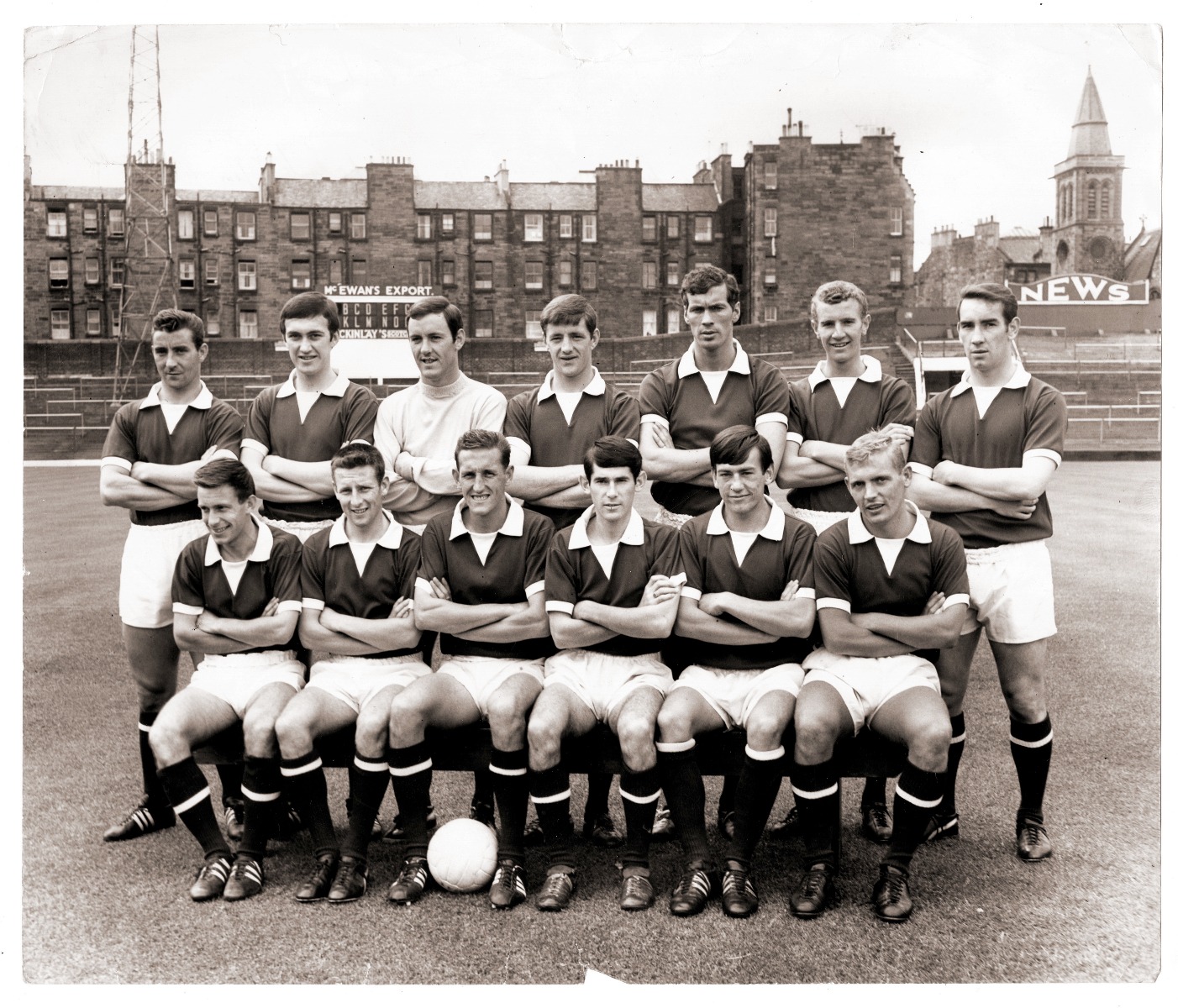 Anyone looking through It's A Team Game will find the names and faces of players they had forgotten. It is like finding old friends. They will find tales of the 1960s Viking invasions, of the Hibs team George Best fitted in to, of the playing career John Lambie had before he turned into an extremely straight-talking manager. They will be reminded of what football boots and shinguards used to be like, of what heavy rain did to a leather "tub" football, of the days when football was tougher, muddier . . . and better.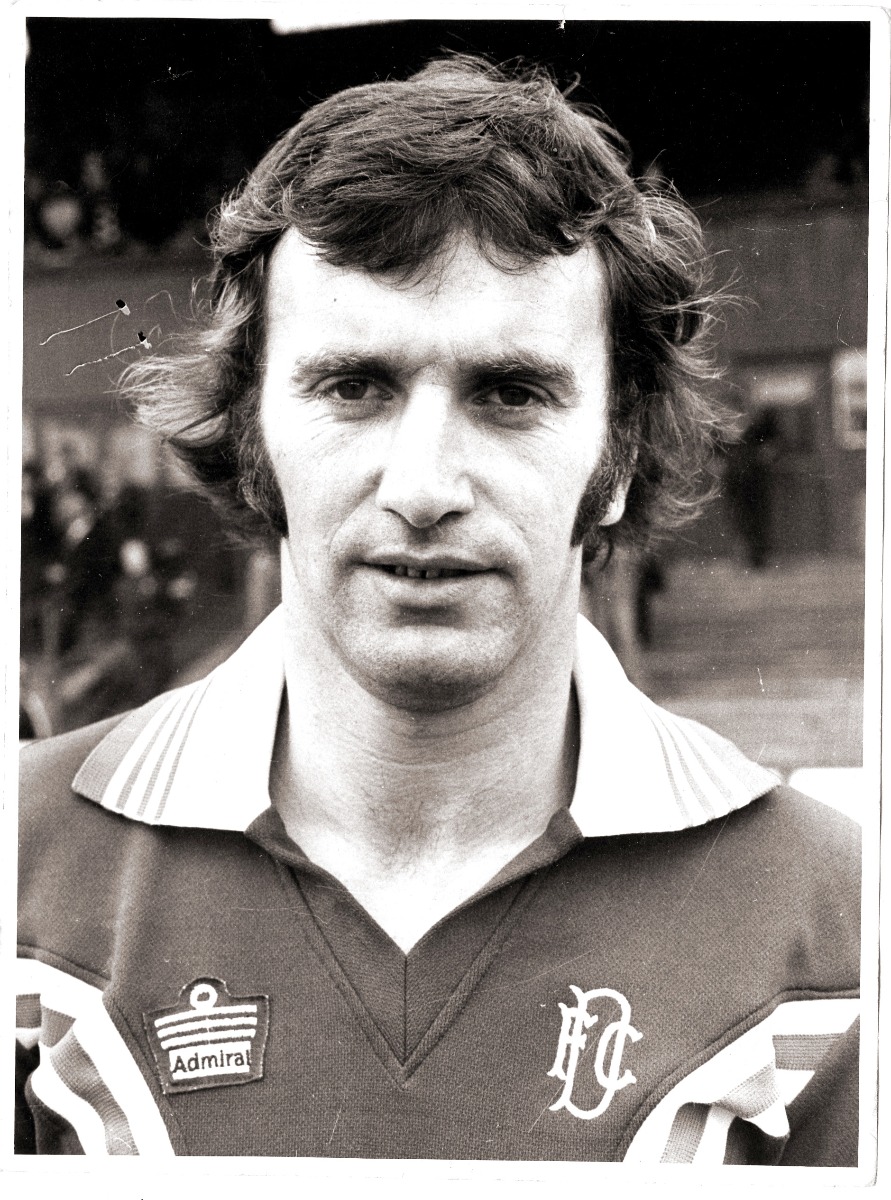 Yes, this book solves that terribly difficult Christmas problem — what to get for that difficult-to-buy-for dad, uncle or grandad. Do you usually get them slippers? Or yet another department-store jumper? Well this year, get him something he'll really enjoy, something he'll unwrap on Christmas Day and be instantly immersed in. If he ever liked football, he'll absolutely love this book.