Spring Gardening - Top Tasks for March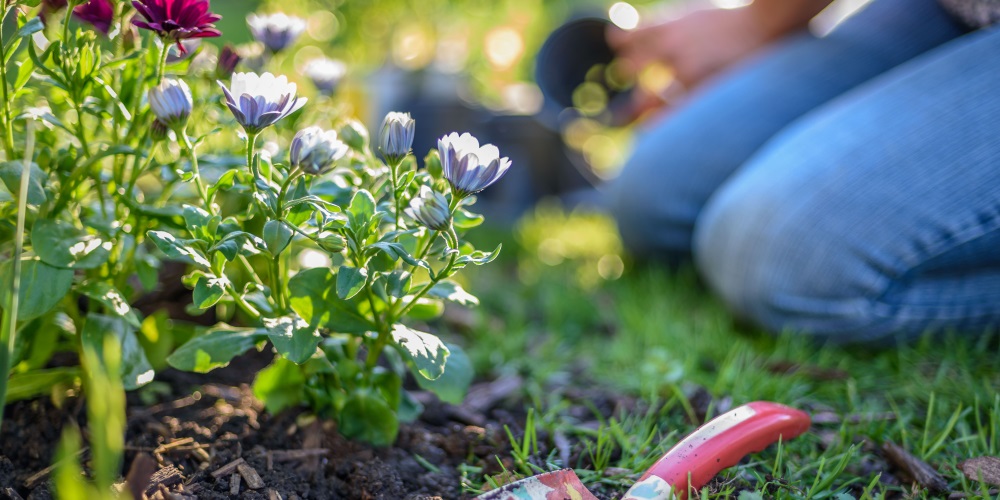 It's March, Spring is finally here, and our gardens are starting to wake up!
This is a great time to get ahead with garden jobs and to create a beautiful garden that you can enjoy this summer.
Now is the ideal time to plant summer bulbs such as gladioli, crocosmia, lilies and agapanthus outside.
You can pretty much forget about them once they're in and they'll be a wonderful surprise when August comes.
Plant out any forced flower bulbs, such as hyacinths and daffodils, which have finished flowering indoors.
These will flower in the garden next spring. Dahlia tubers can be planted in pots under cover.
A large 2 or 3 litre sized pot is ideal for getting them going, potted up with a good, moist multi-purpose compost.
For the cut flower border, ranunculus and anemones can be planted into borders now that the soil has warmed up.
Snowdrops are usually planted in Autumn, however 'Snowdrops in the green' can be planted in spring to brighten up your winter garden next year.
This is also a good time to start planting out early potatoes, onions, garlic and shallots.
It is important to plant potatoes 30cm apart and 15cm deep. You can now plant apple and pear trees in sheltered positions and stone-fruit trees such as cherry, plum and apricot.
Permanent crops, such as asparagus and strawberries, can also be planted now.
In your greenhouse, you can plant a variety of tomato seeds, sweet pepper, cucumbers, and mild chilli seeds.
---
Make your garden stand out from the rest
Dicentra Sulphur Hearts
Buy one for £12.99, or two for £19.98 and save £6.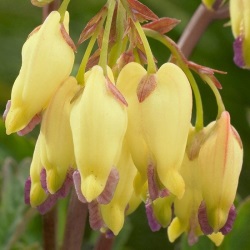 ---
8 Dahlia Cactus Collection
Order our 8 Dahlia Cactus Collection for only £21, half price! (RRP £42)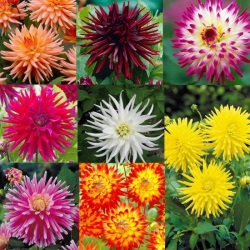 ---
15 Non-stop Begonia Collection
Order the 15 Non-stop Begonia Collection for only £19.97, that's half price! (RRP £39.95)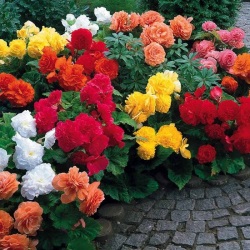 ---
8 Iris Germanica Collection
Order our 8 Iris Germanica Collection and receive one of each variety for £21.00, Half Price! (RRP £42.00)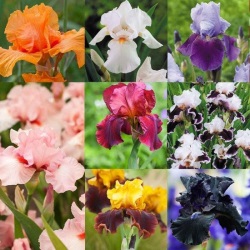 ---
7 Rewarding Gardening Tasks to tackle this month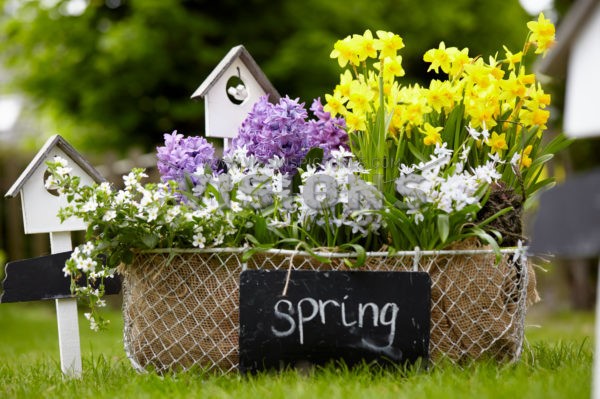 1. Avoid pruning any spring-flowering shrubs that are yet to flower, otherwise you risk removing the buds
2. Take down bubble insulation in the greenhouse once temperatures start to rise, to let in more light. Remove any pond netting left over from the autumn/winter.
3. Avoid pruning any spring-flowering shrubs that are yet to flower, otherwise you risk removing the buds. You can also tidy up rose bushes this month.
4. Scatter general-purpose fertiliser over flowerbeds and around roses, shrubs and hedges.
5. As the weather warms up, your lawn will start to grow again. If you need to mow the grass, choose a bright, dry day and keep your mower blades high to allow new grass shoots to develop.
6. Keep putting out food for garden birds, as the breeding season gets underway.
7. Prepare and reseed any bare patches on your lawn that may have appeared during winter.
---