Our Guide To Summer Flowering Shrubs
Summer is the perfect time to sit back and relax in a colourful and elegant garden. Flowering Shrubs are a fantastic addition to any garden in order to provide that splash of much needed colour. Shrubs make great borders; they create structure and shape, and many will attract birds and butterflies into your garden.
---
What makes a good summer flowering shrub?
That depends largely on your needs and desires for your garden. It is important to consider bloom times, heights and colour varieties, but they are all low maintenance and make beautiful additions to the landscape.
Easy Growing Care / Planting Tips:
Ensure you choose a suitable soil for your shrubs. This is easy as it will be noted on the planting instructions.
Note the number of hours of sunshine the position receives as the seasons change.
Consider the ultimate height and spread of the shrub as well as rate of growth.
Make a note of which shrubs need occasional dead heading in order to promote maximum growth.
Include green plants for contrast and to prevent an unsightly clash of colours.
---
In order to help you pick your ideal summer flowering shrubs, we have chosen five of our favourites below.
Buy one for £8.99 or order four for only £17.98, half price.
Philadelphus Virginal, commonly known as the Mock Orange, is a delightful hardy shrub which produces white double flowers. The highly scented blooms will fill your garden with fragrance and are great for attracting wildlife into your garden.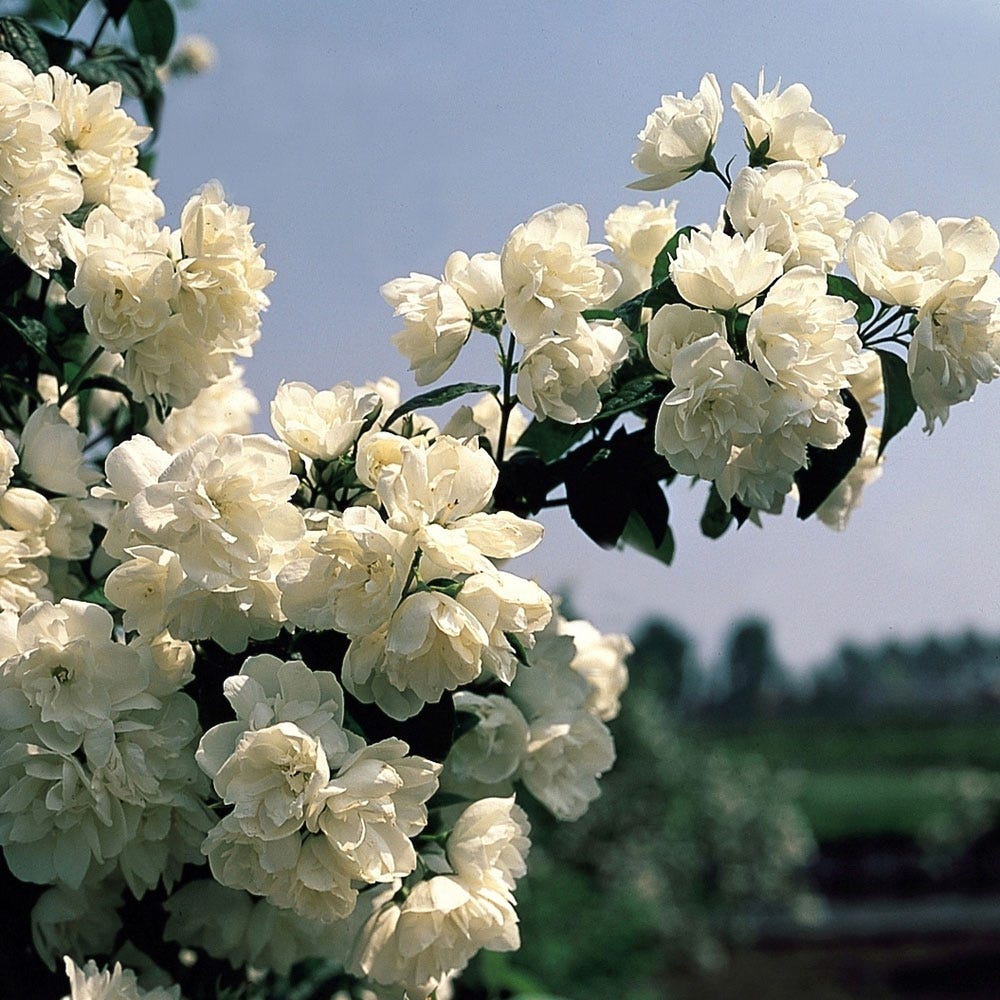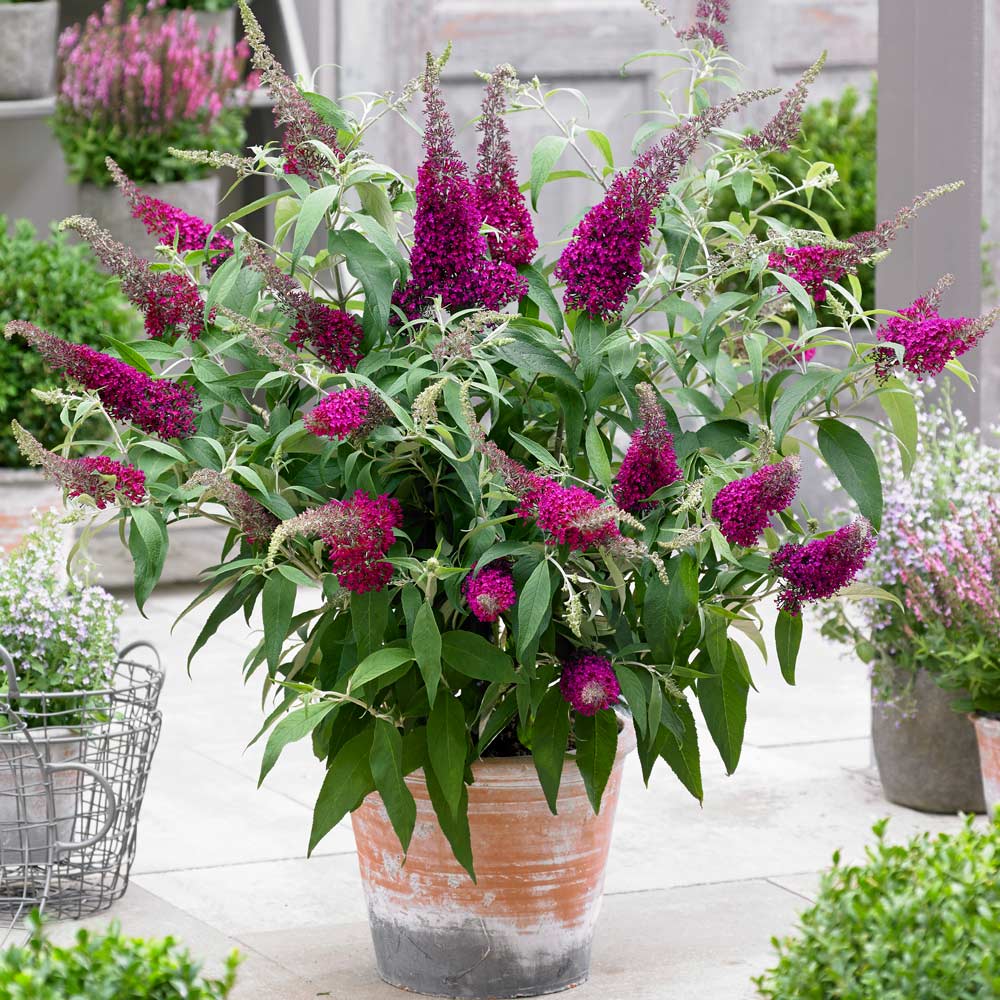 Buy one for £8.99 or order three for only £17.98, that's 2+1 free!
'Sugar Plum' is a stunning and highly fragrant Buddleia that produces a profusion of rich purple-red clusters on a strong compact and bushy plant. This easy-to-grow shrub will provide months of enjoyment in summer and attract bees and butterflies into the garden.
Buy one for £9.99 or order three for only £19.98, that's 2 + 1 free!
This compact, bushy evergreen shrub is perfect for growing in borders or patio containers. It produces masses of large pink flowers that are edged with white and contrasting dark green foliage. Great for adding colour and charm in equal amounts.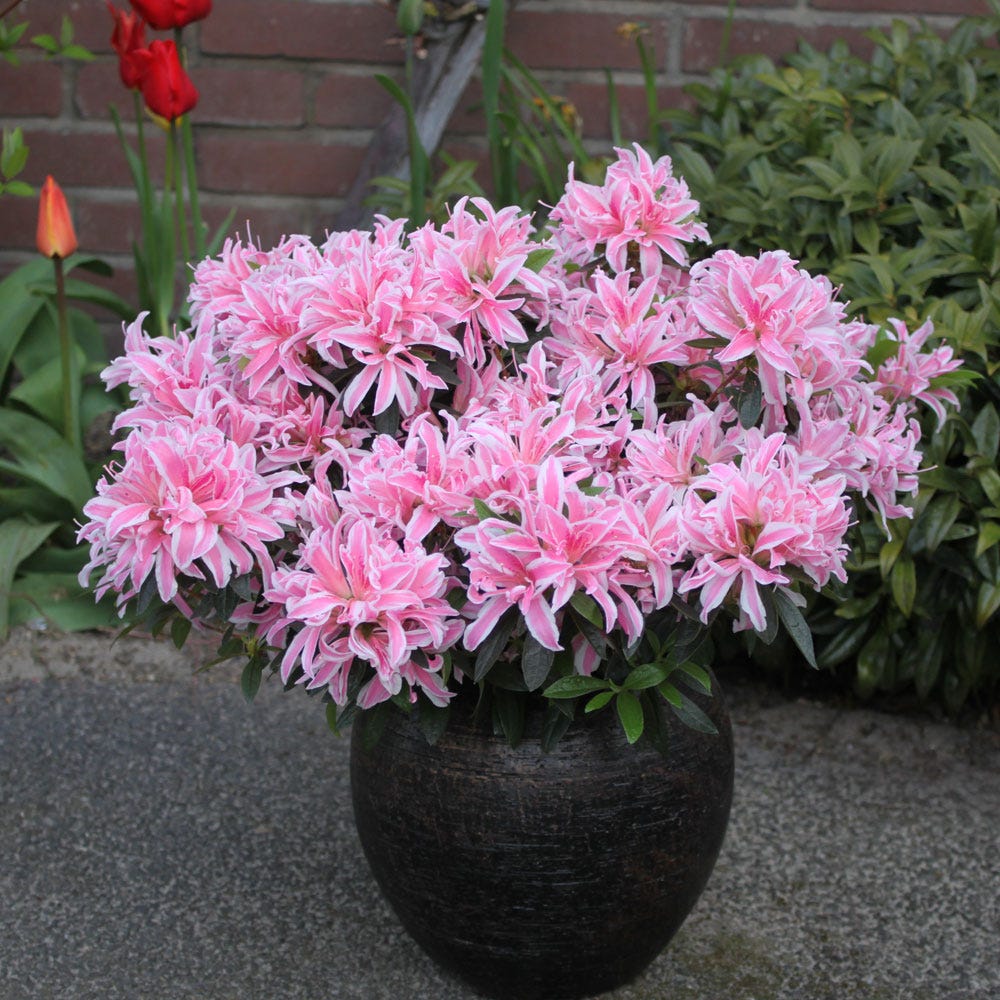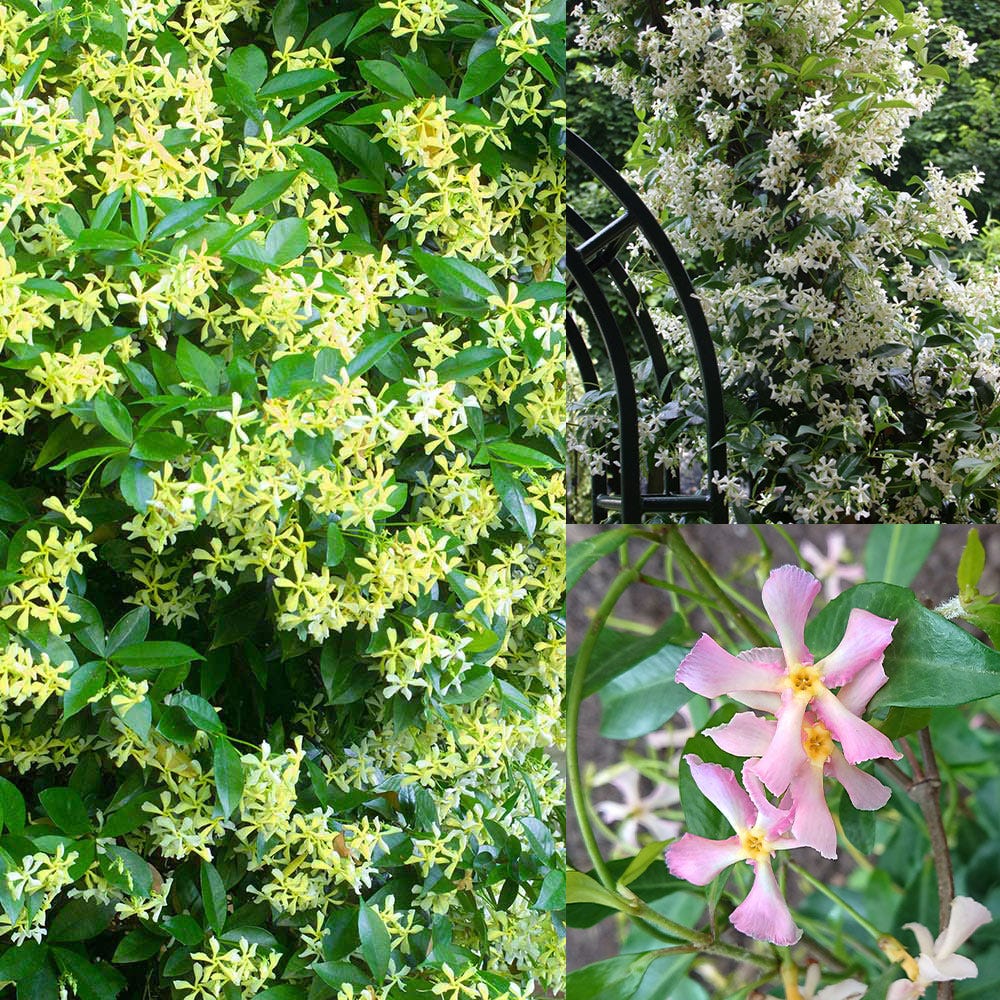 3 Trachelospermum Collection (Star Jasmine)
Order our three Star Jasmine collection and receive one of each variety for only £23.98, that's two plus one free!
These premium Trachelospermum, often known as Star Jasmine, are vigorous climbers and produce a beautiful fragrance that is impossible to ignore. Each variety produces an abundance of colourful star-shaped flowers, complemented perfectly by their dark foliage, and is certain to brighten up any garden display. You will receive one each of Trachelospermum jasminoides (white), Trachelospermum Star Of Toscane (yellow) and Trachelospermum Pink Showers.
Buy two for only £17.98 and get one free!
Add a luxurious feel to your summer garden with this colourful collection of camellia. A great impact plant that is ideal for borders or containers. Our collection includes one each of Brushfield's Yellow (white with pale yellow centre), Debbie (pink) and Campbell (red).
---
Once you have chosen and planted your Summer Flowering Shrubs, you can sit back and enjoy the season while these hardworking blooms colour your outdoor spaces!