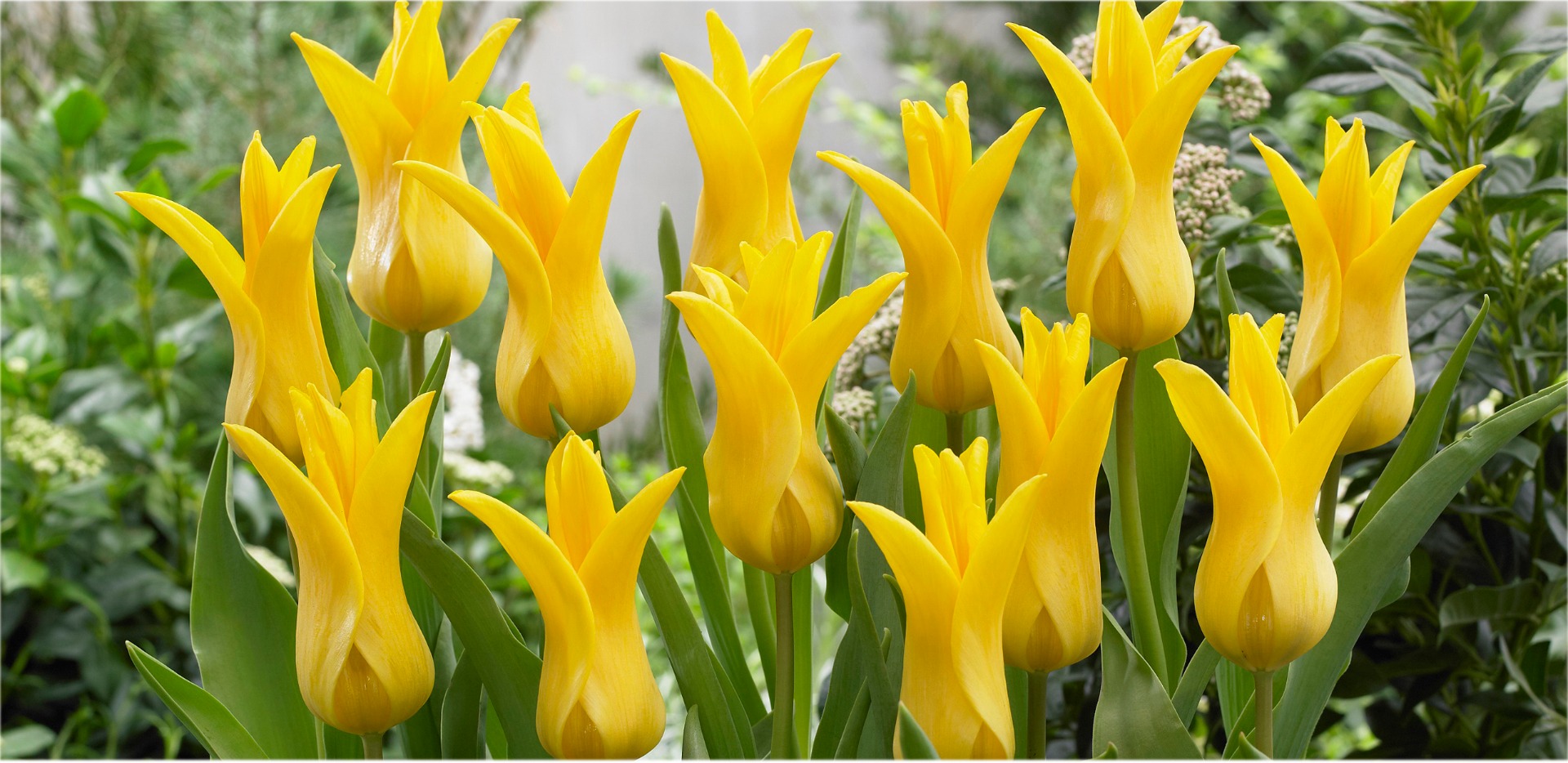 Gardening and landscaping is truly becoming an art form. Planning, planting and watching your own garden grow can fill a person with satisfaction and pride. Gardening is truly a life-time hobby. The more you learn the more skilful you get, and the possibilities become endless. A prestigious award has been created in order to recognise and celebrate the remarkable plants which surpass the rest. The purpose of this award is to help gardeners choose the greatest plants for their garden. The Award of Garden Merit is a mark of quality awarded to garden plants (including trees, vegetables and decorative plants) by the United Kingdom, Royal Horticultural Society (RHS).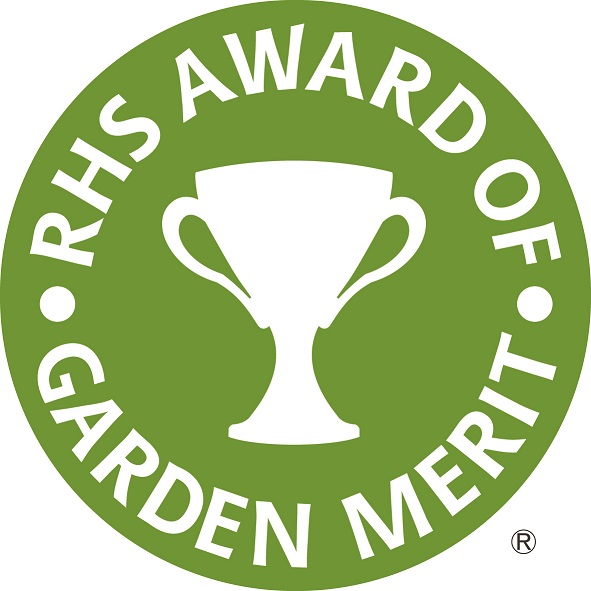 Below we have selected six of our most showstopping award winners: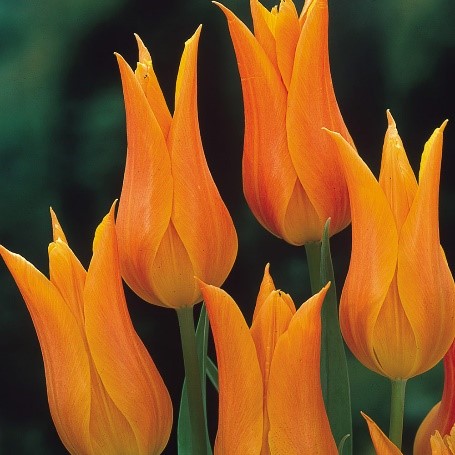 Buy 10 Tulip Ballerina for £6.99, or order 40 for just £13.98, half price.
Tulip Ballerina is the brightest of our lily-flowering, fluted Tulips. The elegant, vivid orange flowers will flower from April-May on sturdy stems for an eye-catching spring display. This standout beauty also boasts a sweet, subtle scent and attractive foliage. Plant in fertile, well-drained soil with as much sunlight as possible and enjoy from April-May.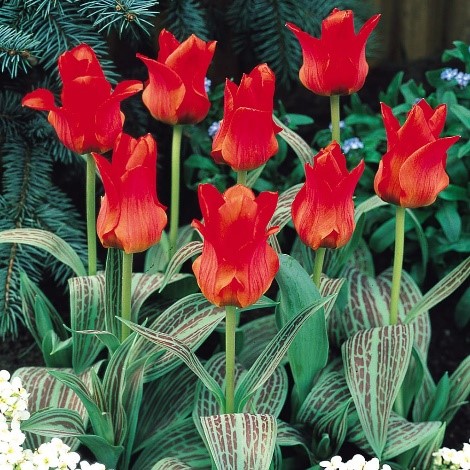 Buy 15 for £9.99 or order 60 for only £19.98, half price!
This stunning Greigii tulip variety produces scarlet flowers at a compact height of only 20-30cm.The petals are a mix of red shades with flecks of yellow in the centres, sat atop short stems with unusual mottled foliage. Flowers March - April.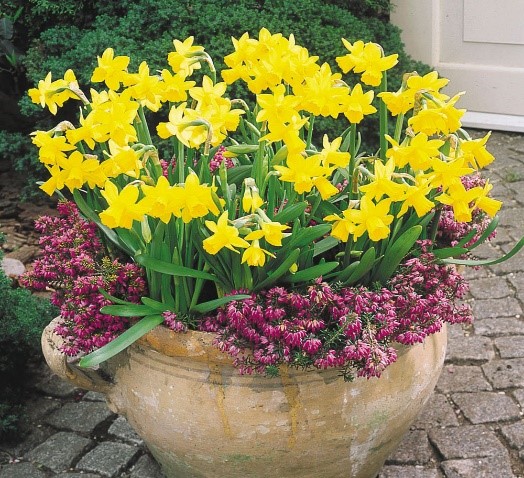 Buy 15 Narcissi Tete a Tete for £8.49 or order 45 for only £16.98, that's 30 + 15 free.
Quite possibly the most renowned dwarf daffodil on the market today, the tete-a-tete daffodil will bear up to 3 flowers per stem. They bloom in early spring, with neat butter cup golden trumpets that are slightly fluted at mouth. These are an excellent choice for the front of a border, rockery or for pots in your patio area.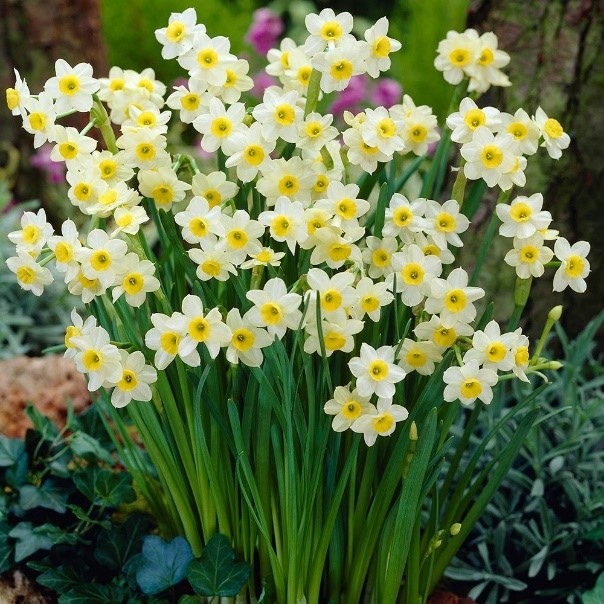 Buy 20 for only £6.65!
Add some charm to your spring patio pots and borders with Narcissi Minnow. This dwarf rockery narcissi will produce two to four dainty little soft yellow flowers per stem with a bright yellow cup. Growing to a compact height of 20cm, they are perfect for smaller gardens.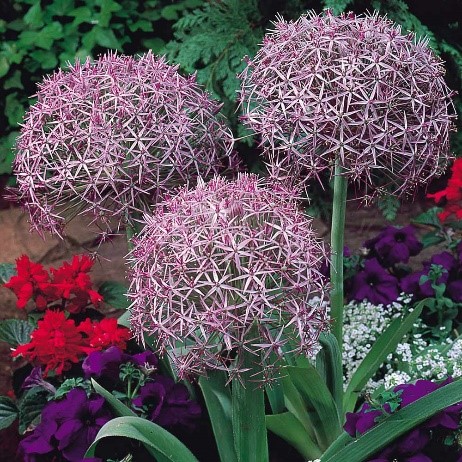 Buy 15 for only £9.99!
Christophii is a stylish Allium that produces large spherical heads made up of silvery lilac star shaped-flowers. Growing to a compact height of 50cm, this summer favourite is perfect for planting in pots on the patio where it will create a unusual and striking display.
Buy 50 Allium Sphaerocephalon for £7.99 or order 200 for just £15.98, half price!
Commonly known as the 'Drumstick' Allium this variety produces many purple-crimson heads that are ideal for cut flowers. Perfect for planting in a border with perennials or amongst a mixture patio container.
We hope these award winning plants have inspired you to get out into your garden and start planning your spring displays now! Always remember that choosing an RHS award winning plant will help to restore confidence in your efforts when gardening as they have been given the seal of approval for their reliable performance.