Spooky Bakes And Crafts For Kids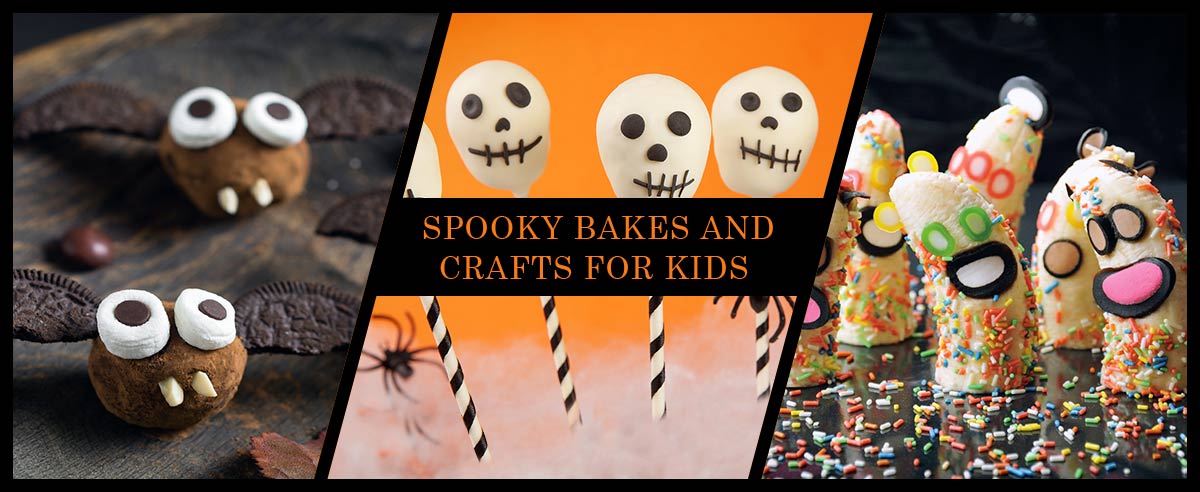 Our kids magazines are packed with loads of fun things to make and do for Halloween. These are some of our favourite baking and craft ideas - great for Halloween sleepovers!
.
.
Spooky Skulls (Recipe from The Official Jacqueline Wilson Mag)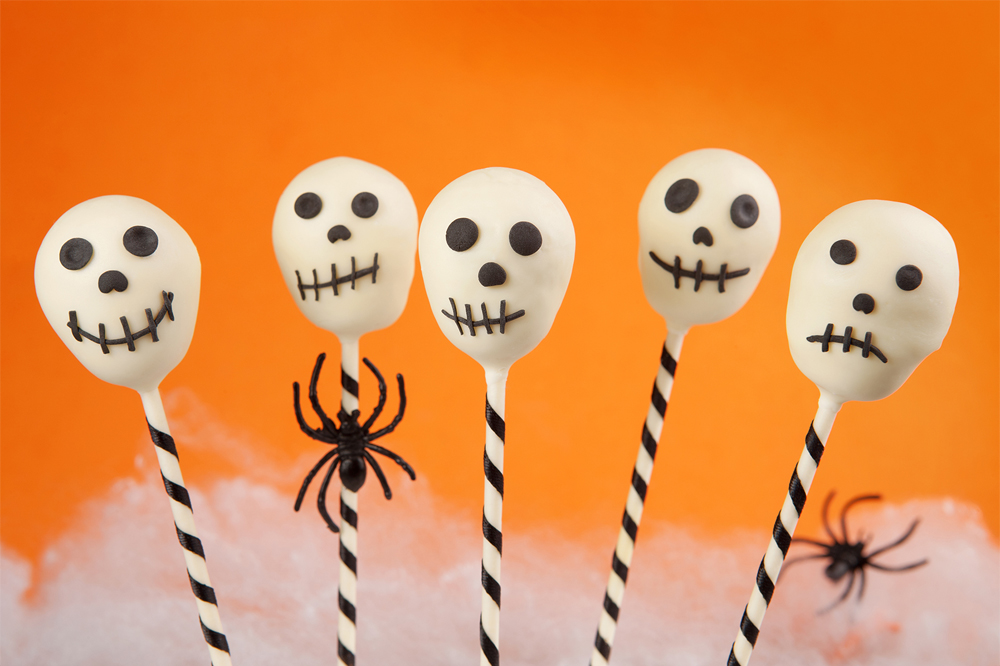 These spooky skulls can be as cute or as creepy as you want. Try making lots of different faces and let your friends choose.
You'll need:
16 large strawberries

200g white chocolate

Black writing icing

Straws or lolly sticks
Break the chocolate into a large mug and ask an adult to help you melt it. Blast it in the microwave for 20 seconds at a time, stirring in between.

Stop heating when there are no more lumps, then sit

 the mug in a dish of warm water to keep the chocolate soft.

Dip the end of a straw or lolly stick into the chocolate then gently push into the pointy end of a strawberry.

Now work quickly to coat one strawberry at a time:
Hold the straw and dip the berry into the chocolate.

Wiggle around to fully coat and let the excess drip off.

Prop up the berries in a large glass or jug to set.
When the chocolate is hard, use the writing icing to draw on spooky skull faces. Ahhh!
Deadly Decorations (From The Official Jacqueline Wilson Mag)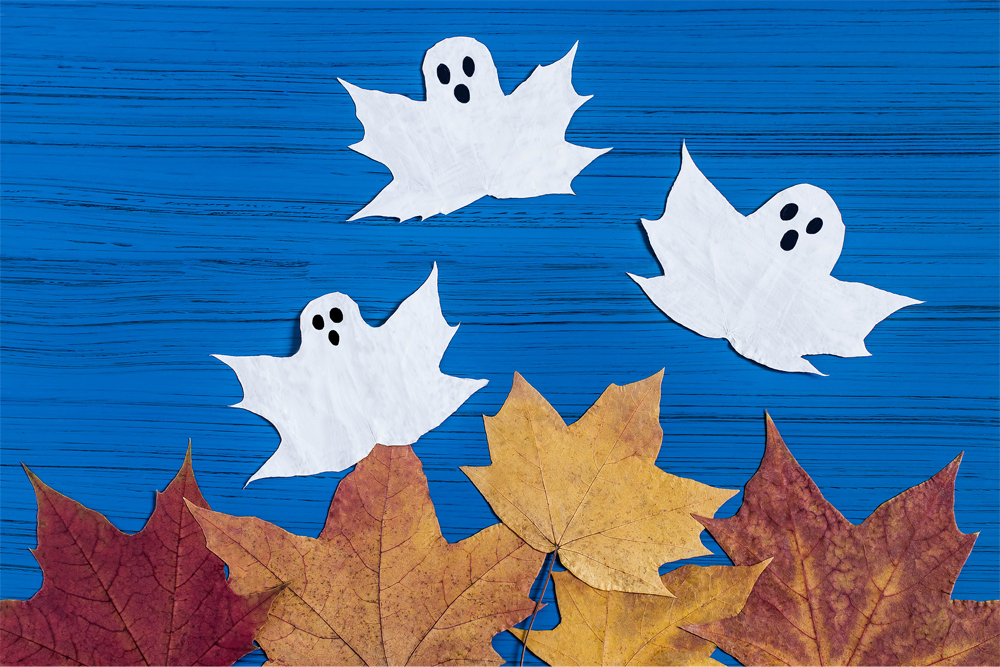 To make your party or sleepover extra spooky why not try making some of our ghost decorations to hang around the room? If you're feeling extra creative you can also try making different shaped leaves into bats or cats!
Press your leaves inside a book overnight to make them flat.

Paint each leaf white and leave (no pun intended) to dry.

Trim down the tip of your leaf to make the shape of your ghost's face.

Draw a spooky face on to each leaf with your marker!

Display the leaves on your wall with Blu Tack or make a ghoulish wreath!
Oreo Bats (Recipe from Animals and You magazine)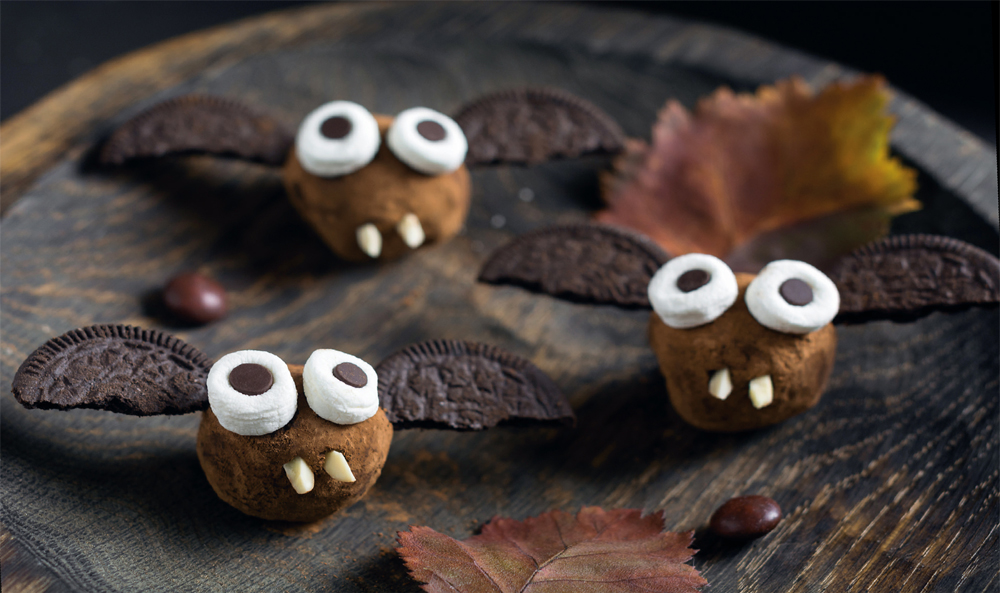 These sweet treats are really easy to make and have super cute faces. Make these ahead of your party or sleepover to impress your friends.
You'll need:
175ml double cream

25g unsalted butter

225g dark chocolate, chopped

Oreo cookies

Cocoa powder

Mini marshmallows

Chocolate chips

Chopped nuts
Ask an adult to gently heat the double cream and butter in a saucepan. Remove from heat and stir in the dark chocolate until melted. Pour into a bowl and freeze for one hour.

Split the Oreo cookies in half and gently scrape off the cream filling. Carefully break each cookie to make a pair of wings and set aside.

Push a chocolate chip into each marshmallow to make pairs of eyes. A little bit of melted of 

chocolate will help the pupils stick.

Remove the chocolate mixture from the freezer and leave to stand for 5-10 minutes. Use an ice cream scoop to scoop some out and roll into balls.

Spoon some cocoa powder into a bowl and gently roll the ball until fully coated. Push a pair of wings and eyes into each truffle, and use chopped nuts for teeth. Chill until ready to serve.
.
.
Autumnal Animals (From Animals and You magazine)
Learn how to draw these wild cuties with our easy to follow steps. Remember to give your little friends names and colour them in. If you want to try something different why not give each friend a different theme to colour their animals, like mermaid or unicorn colours.

Start with the fox head, then shoulders and body. Draw two big ovals for the back paws and two smaller ones for the front paws.

Draw a V shape on the body for the fox's fluffy chest, then draw the long lines of the front paws. Next draw a nose and two curved lines across the face. Add the eyes and a tuft of hair!

Give your fox a bushy tail and separate the tip with a zig-zag line, then add details to the face and paws.

Colour it in and give them a name!

Sketch a large egg shape, then rub out the top and add a jagged fringe. Give your hedgehog ears, eyes, a snout and 

paws.

Add a nose to the tip of the snout and draw on some eyebrows, then a halo of spikes! Don't forget to add lines for the legs!

Dot three freckles on the snout, add pupils to the eyes, the shine to the nose and a smiley mouth. Then draw lines on to the paws to make toes!

Colour it in and give them a name!
Boo-nanas! (Recipe from Animals and You magazine)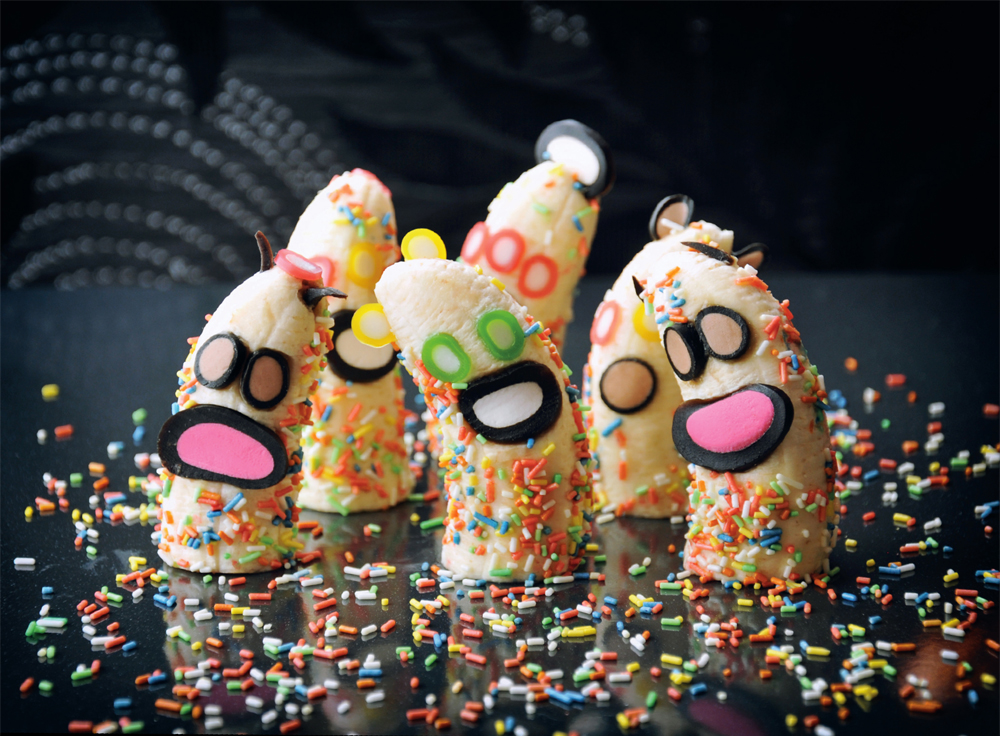 For some really spook-tacular quick and easy snacks, try our Boo-nanas. They're so simple to make and you can try loads of different designs. Top Tip! – To stop your peeled bananas from browning, brush them with a little soda water before decorating and they will last longer.
You'll need:
Bananas

Bright sweets

Sprinkles

Chocolate chips
Flatten some of your bright sweets with a rolling pin – we used Liquorice Allsorts! Use two small sweets for eyes, and bigger sweets for mouths.

Melt chocolate in the microwave in 20 second

 bursts, stirring in between.

Peel bananas and chop them in half. Quickly roll them in some sprinkles, then stick on the sweets with dabs of melted chocolate. Yum!
As a really simple, last minute extra; why not try decorating tangerines with Jack-O'-Lantern faces? Much easier and cleaner than getting the carving kit out!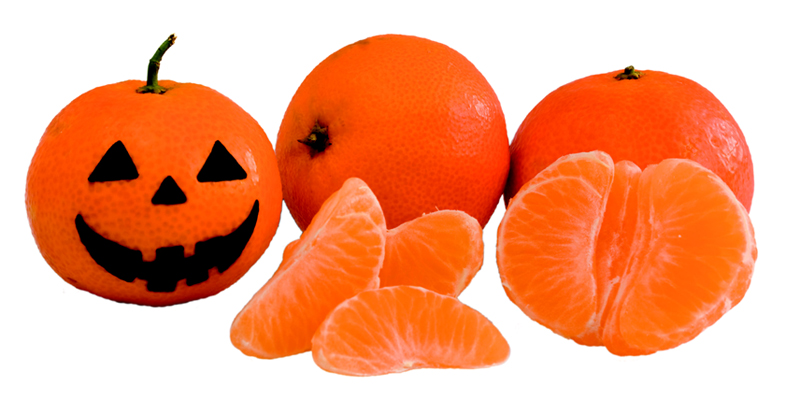 Keep a look-out for more great recipes and craft ideas from all of our magazines. If you'd like any of our magazines delivered direct to your home, take a look at our fantastic subscription offers live on our shop. Magazine subscriptions also make great Christmas gifts, why not buy a gift subscription and get a couple of people ticked off your Christmas list? Shop our full range here.