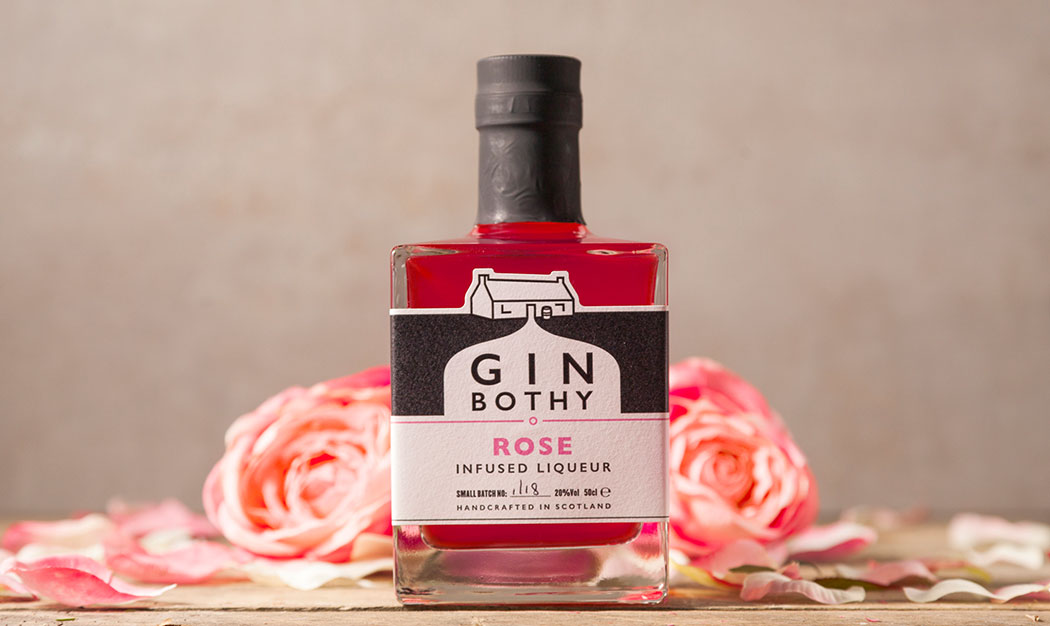 With the spring finally here, it is almost the time to sit outside with a lovely glass of gin in your hand and watch the world go by. Gin is a perfect choice for a light, spring cocktail and we have created this guide to help you make your perfect drink. Here at the DC Thomson Shop, we love to give you the choice of great and unique items you won't find elsewhere. Which is why, we have joined forces with the award-winning Gin Bothy (located in the Angus Glens of Scotland, just a few miles from DC Thomson's HQ in Dundee) to offer our customers fantastic artisanal gins and gin based liqueurs that will wow as a gift, or can just be enjoyed with your loved ones.
Gin Bothy founder, and self-proclaimed 'accidental gin maker' Kim Cameron explained:
"Inspired by Bothies of the past, Gin Bothy favour the old fashioned approach. We infuse our gins with local seasonal fruits in extremely small batches, working through the process by hand at each step."
Their hands-on technique as well producing it in small batches ensures that every bottle from the Gin Bothy is of the highest quality. Since 2016, the distillery has won a raft of awards, including a triple great taste award for their Gunshot gin, along with being voted one of the top 18 spirits in Scotland.
Why not sample Gin Bothy gins and liqueurs for yourself. We have individual bottles and even tasting boxes (the fruit and fizz box is a real hit for cocktail lovers) in the shop, so you can find your favourite. It comes with a small bottle of prosecco and individual 500ml bottles of Gin Bothy's fruit-infused gins (raspberry, rhubarb, strawberry and blueberry).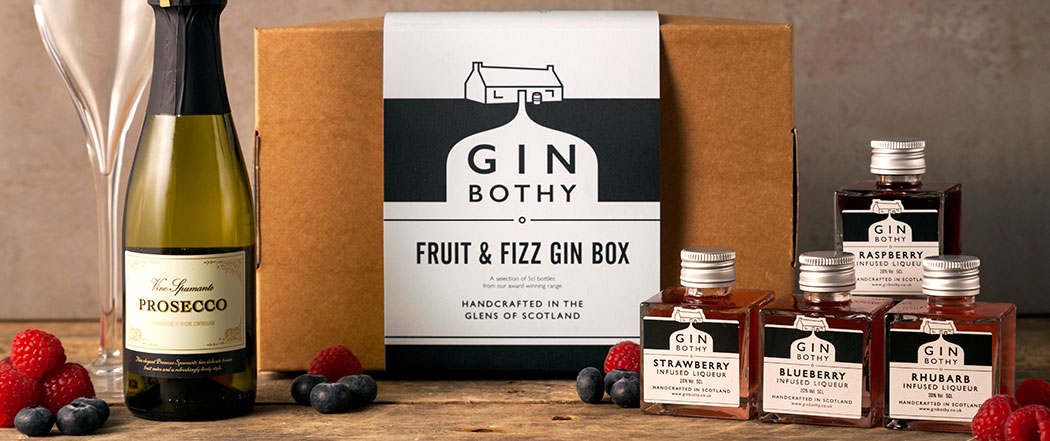 The classic box has the award-winning Gunshot gin as well as original, raspberry, rhubarb and chilli infused gins, for those who like a martini with a bit of a kick!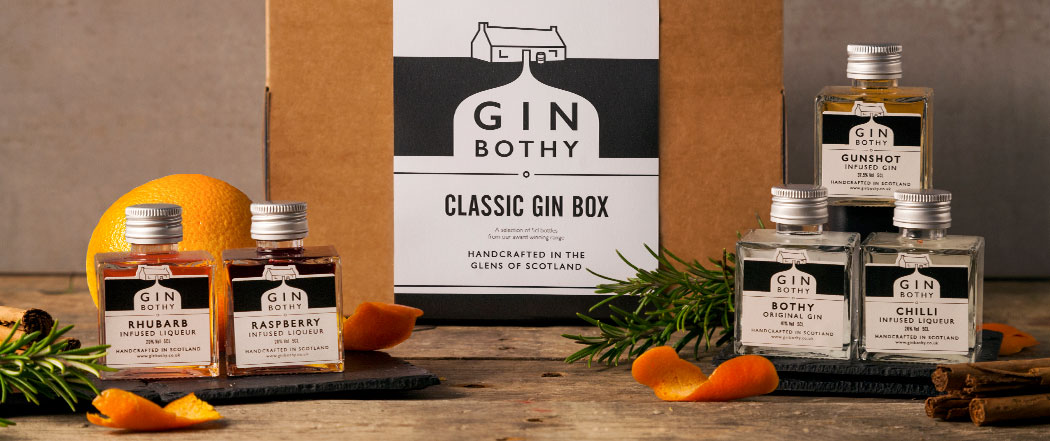 We also have a very popular love gin box, with all flavours made only using the fresh fruit, including the famous Bothy original gin as well as rose, raspberry, rhubarb and strawberry infused gins.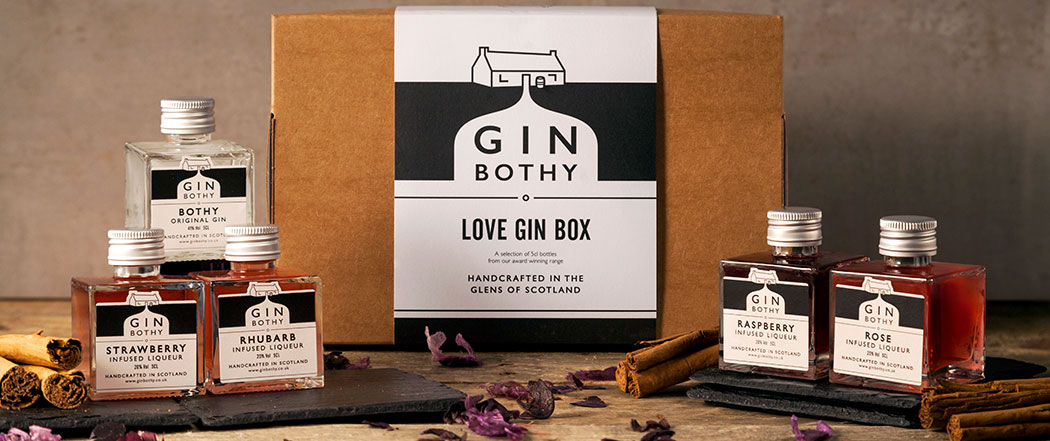 Kim has even designed special Gin Bothy cocktails for you to try and enjoy. For spring, the rose cocktail (featuring the Bothy's rose gin) is the perfect choice. For those who prefer a more robust flavour, the amaretto cocktail (made using their amaretto gin) is a must-try.
Amaretto Sour
Drink neat on ice or mix up in a cocktail. Great with a cheeseboard.  
Ingredients
Gin Bothy Amaretto Liqueur - 50 ml

Freshly Squeezed Lemon Juice - 25 ml

Sugar Syrup - 15 ml

Egg White - Half an egg's worth

Honeycomb
Method

Pour the Amaretto into a shaker with the lemon juice, sugar syrup and ice. Strain through a hawthorn strainer into a coupette glass. Add the egg white to the shaker and dry shake. Double strain to remove the bubbles and grate honeycomb on top.
Rose Cocktail
Drink neat on ice, with Prosecco or with rose lemonade.
Ingredients
Gin Bothy Rose Liqueur - 50 ml

Crème De Violette Liqueur - 15 ml

Freshly Squeezed Lemon Juice - 25 ml

Elderflower Tonic or Lemonade

Mint Leaves and Rose Petals
Method

Add the liqueurs and lemon juice to a Boston shaker with ice, shake well. Pour into a wine glass along with the ice. Top up with elderflower tonic or lemonade. Garnish with mint leaves and rose petals.
But of course, each of the Gin Bothy's gins can be enjoyed with 'ice and a slice' or with some tonic water.
Shop the full Gin Bothy collection now.
Just remember, please drink responsibly!