Top Gardening Jobs for July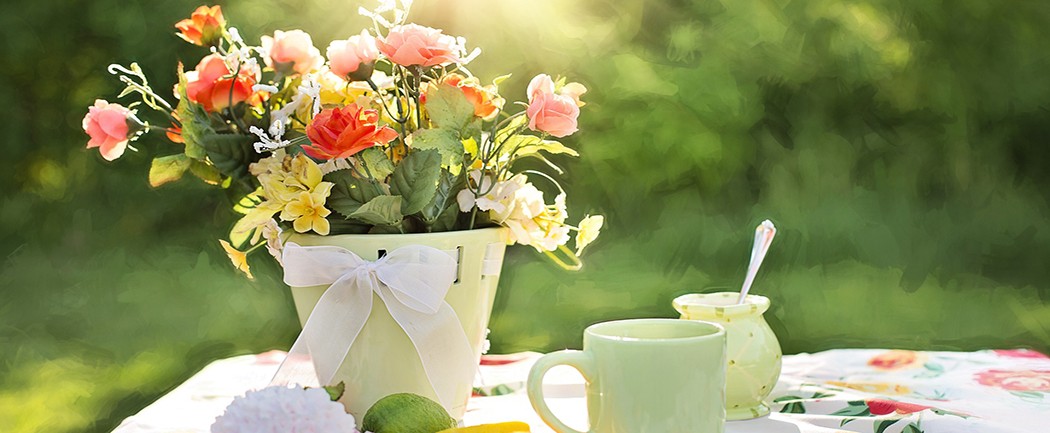 Summer is now here and flowers are in full bloom! July is the perfect time for spending time in your garden. If you like the heat you will be glad to get out in the fresh air as it is often one of the hottest months of the year. This is a perfect excuse to get out and enjoy making the most of the weather while enhancing your garden at the same time. Create the perfect outdoor space for hosting those delicious barbeques and impress your friends!
Surprisingly, July is the right time for you to think ahead and start planting spring bulbs such as tulips, daffodils, crocuses and alliums.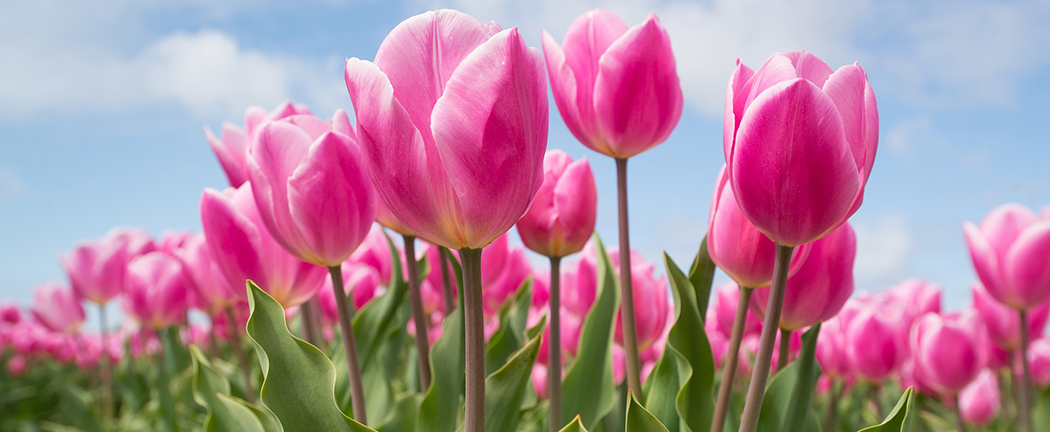 Here are some of our favourites to make your garden stand out from the rest.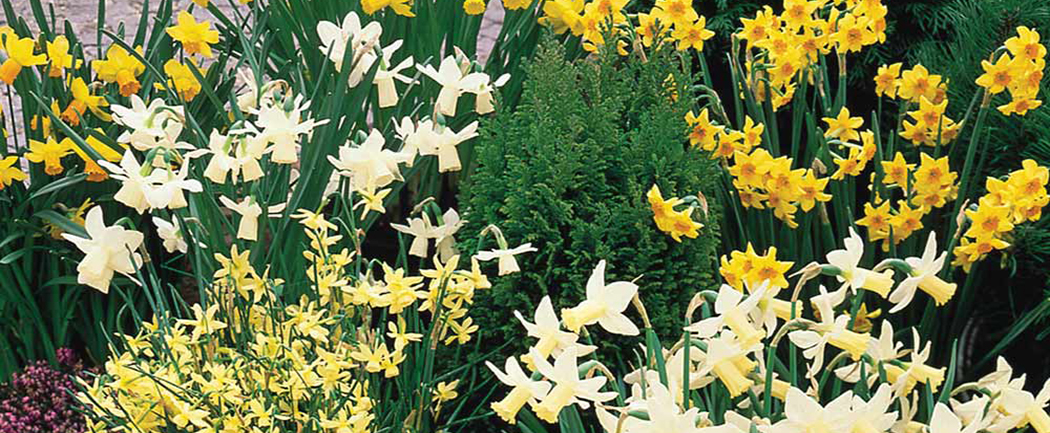 Buy 25 Dwarf Rockery Narcissi Mixed for £7.49 or order 100 for just £14.98, half price! Nothing beats a spring carpet of daffodils to wake up a garden in the spring and this mixed display fits a treat. We put at least 10 varieties into our mixture to give you the best opportunity for mass planting in the border or rockery.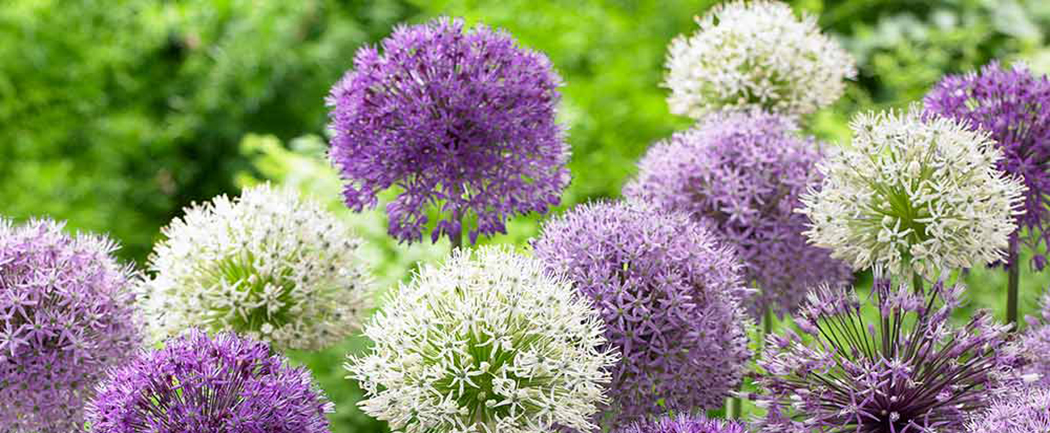 Buy 20 Allium Superglobe Mixed for £9.99 or order 60 for just £19.98!
A superb mixture of medium to tall Alliums with large globe-like heads in a range of shades. The distinct curly green foliage will die back before the flowers appear so low growing plants are ideal planted amongst the bulbs.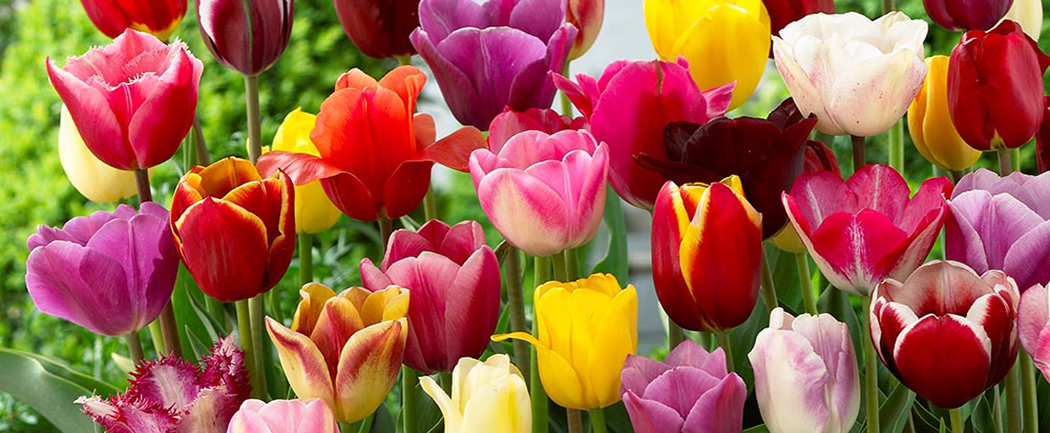 Buy 15 Triumph Tulips Mixed for just £7.99 or order 60 for only £15.98, half price! Noted for the length of their flowering time and strong wind resistant stems the Triumph Tulips are sure to produce a stunning display in any garden or patio containers.
Top tips for planting spring bulbs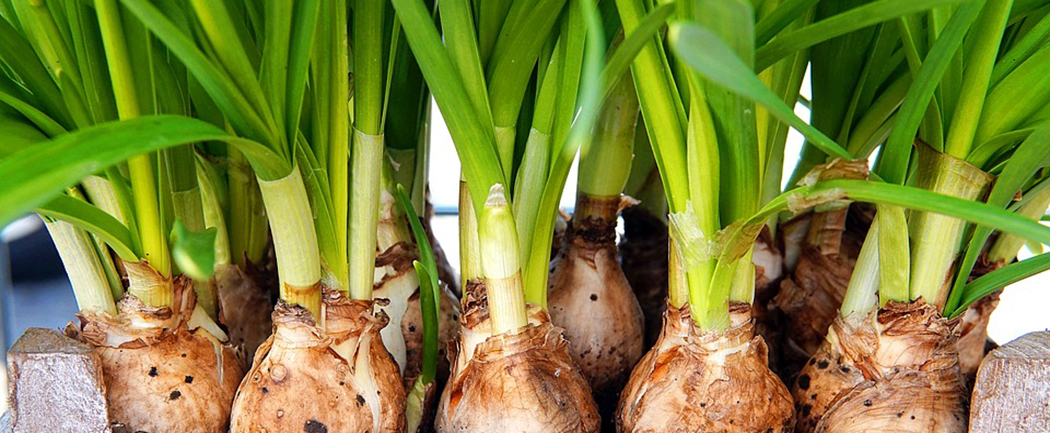 Shop for large, high quality bulbs as they will produce bigger plants with multiple, large flowers. It is also important to shop for the freshest bulbs possible and store them in a cool place until planting time. 
Start planting annual as well as perennial bulbs. Many spring bulbs, including daffodils, scilla, alliums and muscari, can be considered perennials, as they will return and bloom again every spring. In fact, most of these hardy bulbs will naturalize and multiply over time. Tulips and hyacinths are often treated as annuals because they usually put on their best show the first spring after planting.
Plant your spring bulbs in groups. Spring-blooming bulbs look best when the plantings are generous and the bulbs are grouped together. Small bulbs such as scilla siberica or chionodoxa should be planted in groups of at least 25 bulbs. Tulips look best in groups of at least 12 bulbs. Daffodils and alliums can be planted in threes, though groups of 7 or 9 look even better. 
Choose a colour theme. Combining different plants means that you have the best opportunity to design your dream garden by selecting your favourite colours to create beautiful displays.
Keep in mind that bulbs bloom at different times. The spring bulb season can last 8 to 10 weeks. When choosing your bulbs, be sure to include a few from each bloom time: early, midseason and late season. This way you will have flowers in bloom for as long as possible.
General jobs for July
Feed your lawn. For many of us the lawn is the centrepiece to the garden that sets off everything else. As long as there is no drought, it's worth feeding the lawn regularly.

Cut back early flowering perennials to near ground level to encourage fresh foliage and late summer flowering.
Remember to water plants that are kept in containers at least once a day.
You can now start sowing vegetables such as beetroot, carrots, lettuce, radishes, runner beans and dwarf French beans.
Remember to water thirsty plants such as celery, beans, peas, courgettes, pumpkins and tomatoes regularly.
Get organised by moving winter/spring flowering plants into seed trays or small pots.
Watch out for pests such as lily beetles, snails, aphids and vine weevils. Remove them safely before they do any harm.
Finally, go take time out from all your hard work to relax and enjoy your garden now that the warmer weather has arrived!