Top Gardening Jobs for May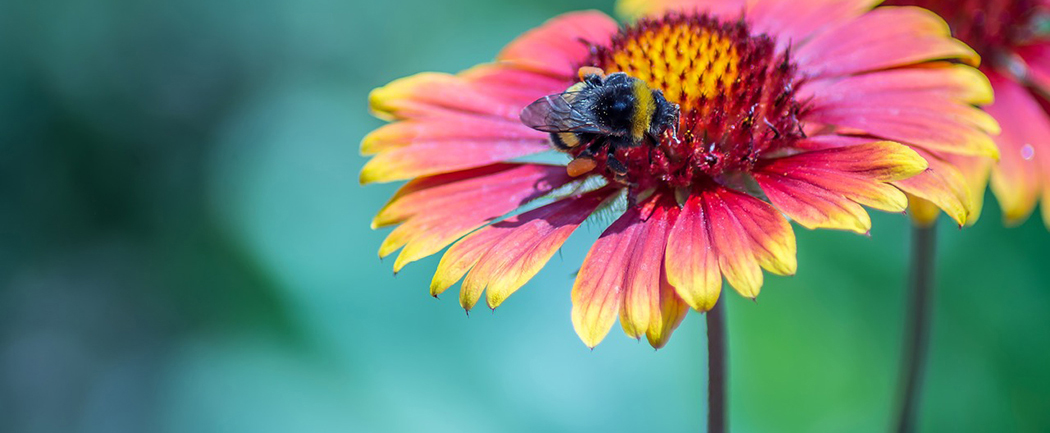 Top gardening jobs for May
May is here and Summer is just around the corner! Use the bank holidays wisely and get your outdoor space looking the way you want it.
It's time to mow the lawn, plant bedding and get those weeds under control. But the weather can still be changeable, so if a late frost is predicted, make sure you protect your tender plants with horticultural fleece. And watch out for pests, dealing with them before they infest your plants.
---
Feed & Weed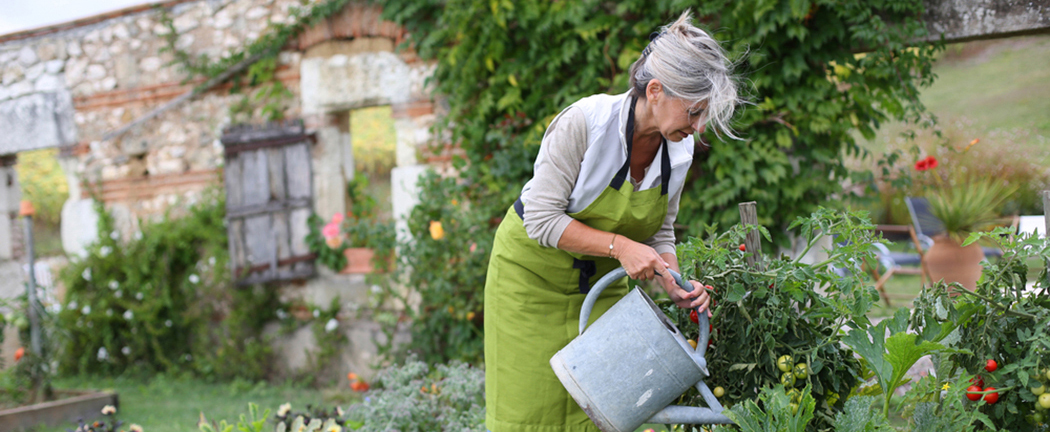 Now is the time to start cutting the grass regularly, once a week if possible. A quick trick to get it looking smart if you don't have time to mow is to cut the lawn edges. If your grass has brown patches which may be caused by dry weather, pet urine or heavy footfall try our Easy Greenspray. Easy Green is an eco-friendly green dye with added grass feed. It camouflages the stains whilst encouraging re-growth of healthy fresh green grass.
Always remember to water the grass and plants during hot weather! Water your plants in the morning so that they will have a good supply that will last all day and avoid watering them during the day as splashes on foliage can scorch leaves in the sun.
Clear paths of moss and weeds by spraying with a path weed killer. This prevents the weeds from returning for several months. Continue to weed beds and borders to prevent competition for water and nutrients.
Trim small hedges with shears and large hedges with a hedge trimmer. Check for nesting birds before clipping hedges. Inspect plants for pests and diseases. Early prevention is much easier than curing an infestation.
Browse our gardening accessoriesto transform your garden just in time for Summer.
---
Create your dream Flower Garden
When buying plants, look for ones that are green and bushy with plenty of flower buds, rather than open blooms. Dig over the ground before you plant them, removing any weeds. Give the bedding plants a thorough soak with water and then plant them at the distance recommended on the label.
You can get a head-start by planting up baskets and hanging them in the greenhouse until they're ready to go outside.
Now is the time to tidy up tulips in beds and pots by snipping off fading heads. Daffodils should be dug up and moved to a sunnier place if they have become shaded out, or just replant with a bit more room. Roses should be checked for signs of blackspot. If discovered, they should be treated with a systemic fungicide. Pinch out the growing tips of bush fuchsias while the plants are still small and check all types of tender fuchsias for pests, as they are particularly vulnerable now.

Get creative with our range of plant collections to create a spectacular display. You will sure be the envy of your neighbourhood.
---
In the Vegetable Garden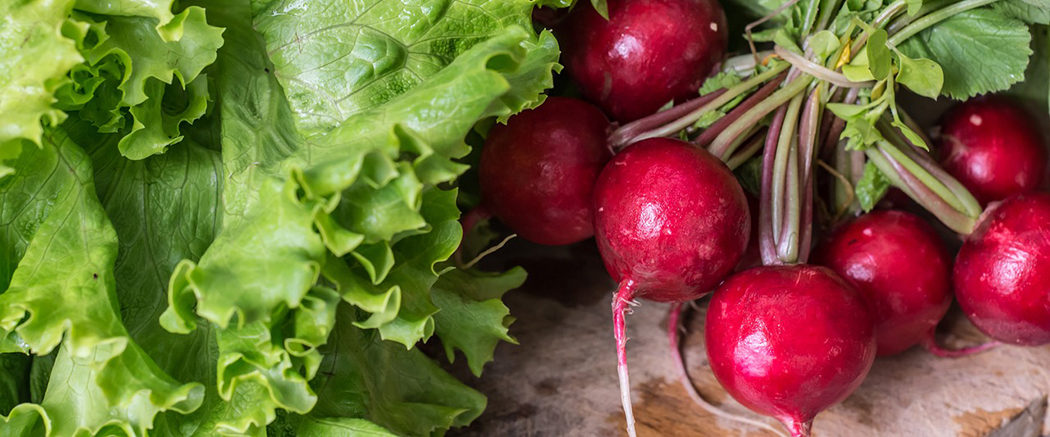 It is now safe to plant the following young veg outdoors: artichokes, Brussels sprouts, celery, courgettes, pumpkins, squash and sweetcorn. However, it is best to keep tomatoes under cover until you can be sure that the weather is warm enough to plant them outside, and then find the warmest spot to give them all the help they can get.
Sow the following veg outdoors: beetroot, carrots, cauliflowers, chicory, cucumbers, French beans, kohlrabi, pumpkins, runner beans, salads, spring onions, sprouting broccoli, squash and swedes. You can utilize the space in your vegetable garden by sowing quick-growing crops, such as salads, between longer-term residents, such as brassicas, while they're establishing. Sow herbs including basil and parsley every two weeks to give you a continuous supply over summer.
To keep fruit clean and discourage mould, lay straw between strawberry plants. Radish make great fillers between rows of slower-to-develop veggies.
Cover the emerging shoots of potatoes with soil. Doing this helps to prevent light reaching the tubers. If they're exposed to light, they turn green because of an increase in chlorophyll, which makes them have a high level of glycoalkaloids toxins.
---
Finally, go take time out from all your hard work to relax and enjoy your garden now that the warmer weather has arrived!