Top Tips For A Stress-Free Spring Clean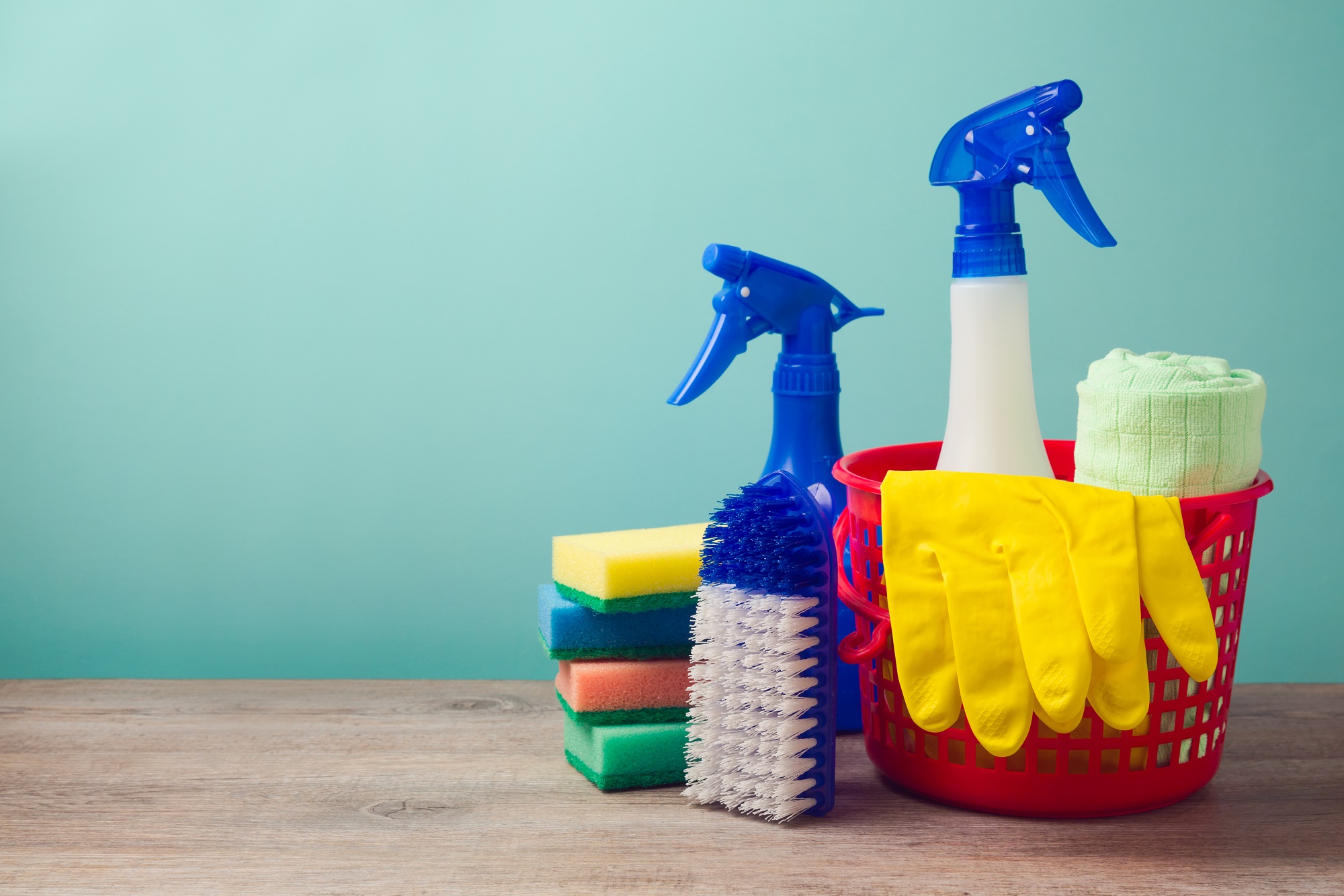 Now, more than ever, is the perfect time to declutter and give everything a good old scrub so you can be sure your house is germ free - ready for you to be spending lots more time at home. Order now and you will receive 10% off all cleaning products delivered straight to your door! Just enter code SPRING10 at the checkout.
A job this big seems daunting but it doesn't have to be. Here are our top tips to have a stress-free spring-clean plus 10% off our recommended products in our spring-cleaning event when you use code SPRING10.
Clean the whole house, not one room at a time.
Cleaning is much more efficient if you pick one task (dusting, hoovering, mopping) and complete this in every room in the house, rather than tackling each room separately. This prevents the feeling that you're in an endless cleaning cycle.
Gather all your cleaning products.
Having all your cleaning products in one place makes the task a lot easier. You won't waste time looking for tools while you clean, and everything is at hand as you go round your home.
Clear the clutter
Before you even start cleaning, go room-to-room and clear any clutter. As you pick up each item – consider whether you should put it away, bin it or donate it.
Dusting
Concentrate your dusting on the tops of furniture and the undersides of shelves, on handrails, frames and TV screens. For hard-to-reach areas like blinds and upper shelves, tie a microfibre cloth to the end of your mop handle.
Deep clean your mattresses
Start by removing sheets and bedding, hoover mattresses, sprinkle baking soda over them and leave to sit for an hour, hoover again and put on fresh sheets and bedding.
Wipe mirrors and glass
Use glass cleaner with a microfibre cloth followed by one dry cloth to wipe clean all the mirrors and glass surfaces.
Disinfect surfaces
Go through your house and wipe down the hard surfaces with disinfectant – from countertops, appliances and cabinets to doorknobs, light switches and TV remotes.
Kitchen and bathroom
Spray cleaner on the kitchen sink and bathroom sinks, baths and toilets. Let it sit for a few minutes so the product has time to dissolve. Return to the kitchen and start scrubbing. Don't forget to clean the inside of your oven, I recommend fast acting Oven Genie, its leaves your oven sparkling. Back to the bathroom use Turbo Spin Scubber to remove stubborn limescale and mildew on bath, shower track, tiles and grout with minimal effort.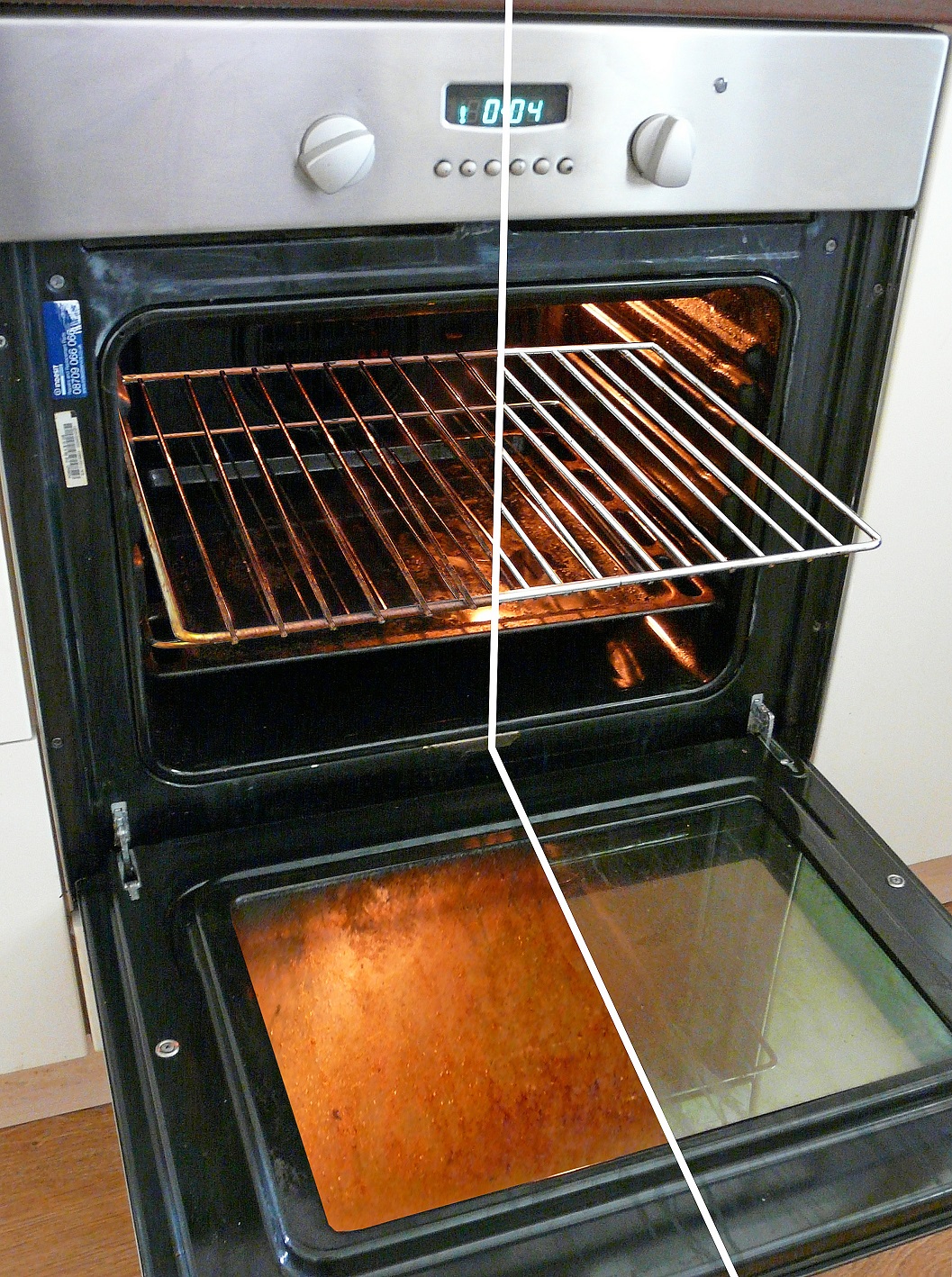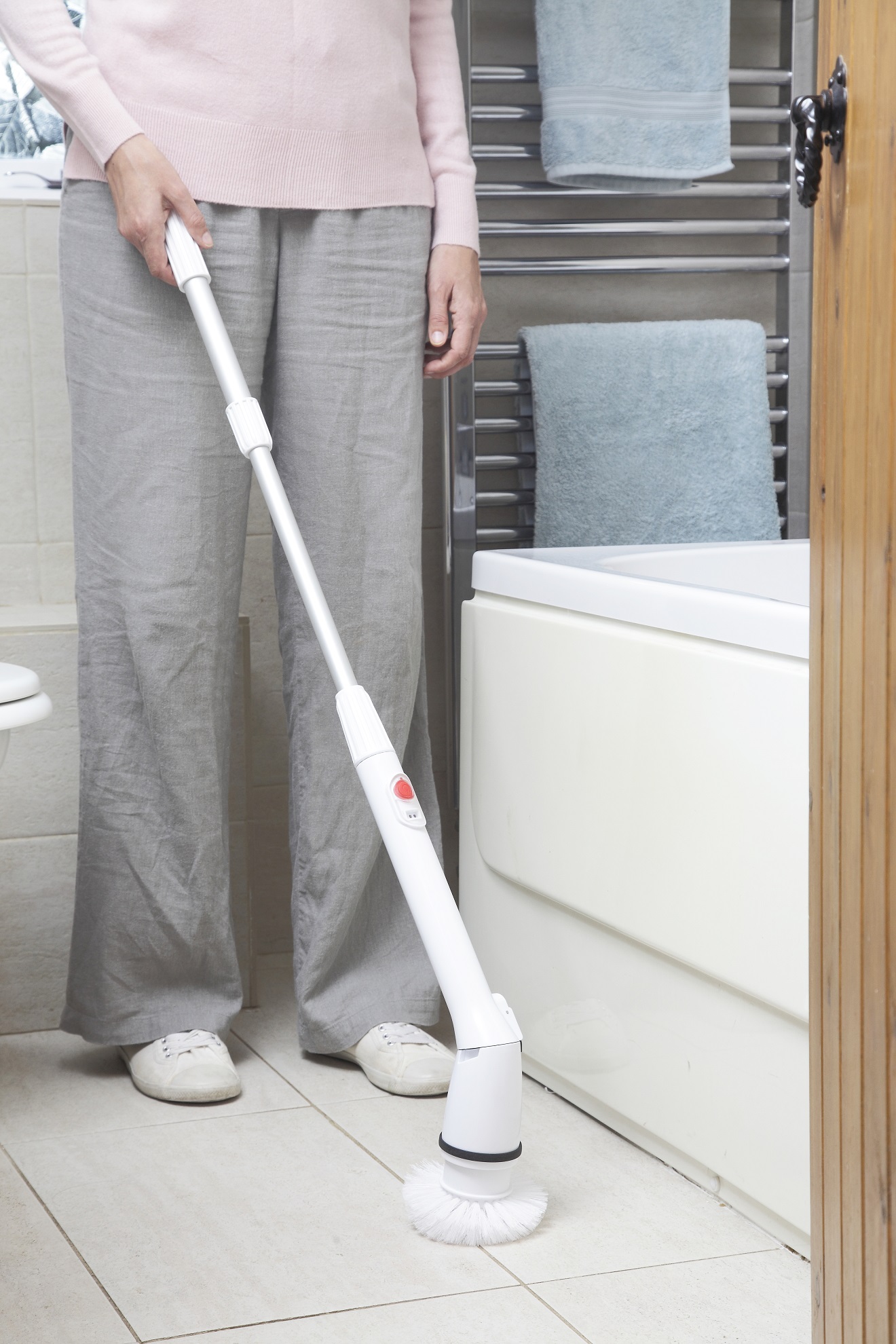 Hoovering
Use hose attachments to get into corners and over skirting boards then move through the house, hoovering every carpeted room.
Sweep and mop
Sweep tiled and wooden floors. Start mopping from the farthest corner of the room and move backwards towards the doorway, ensuring you don't mop yourself into a corner! Why not try the Spin Mop? It has an integrated powerful spin cycle system, which effortlessly spins dry in seconds absorbing six times more water than traditional cotton mops.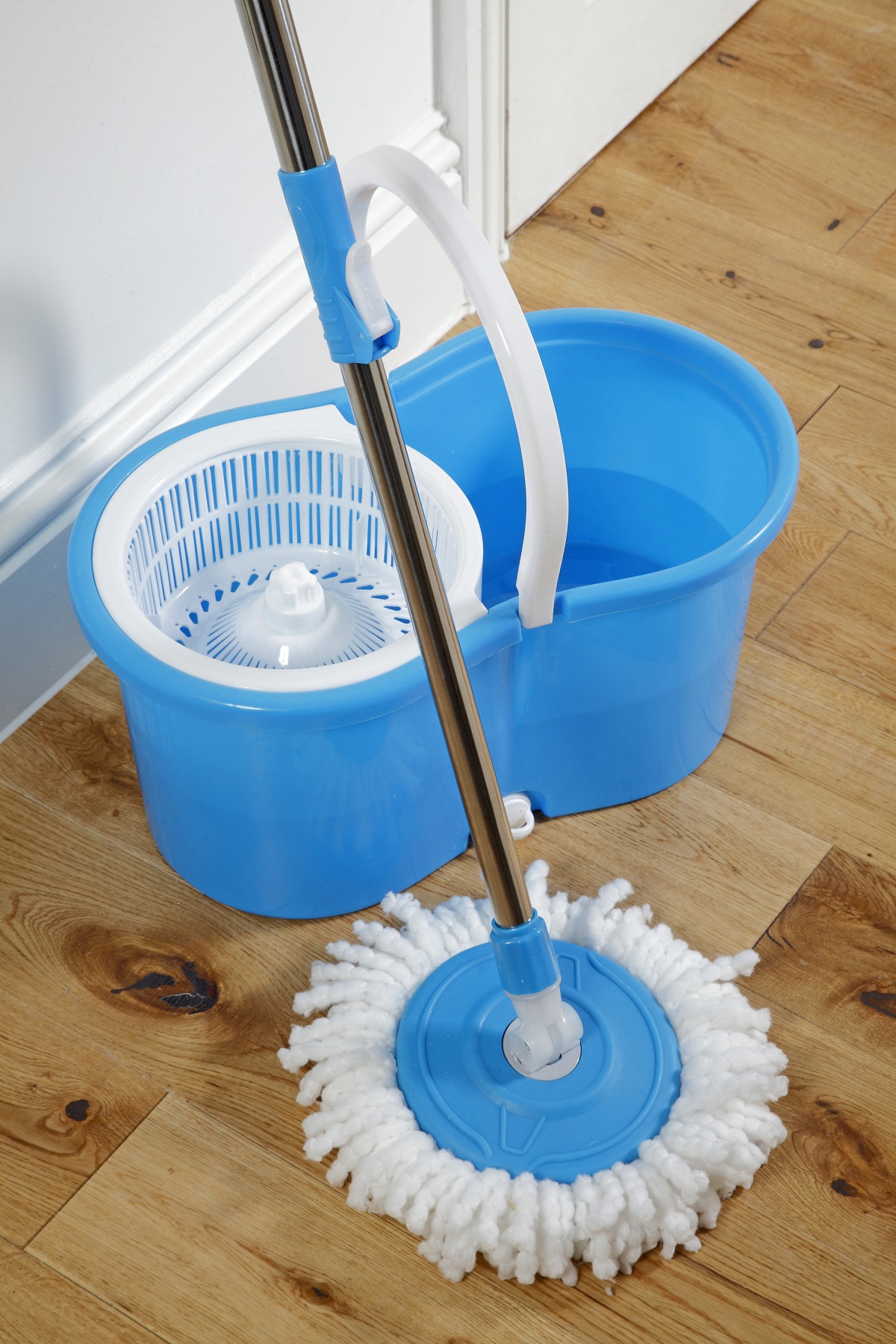 The Most Important Cleaning Job Of All?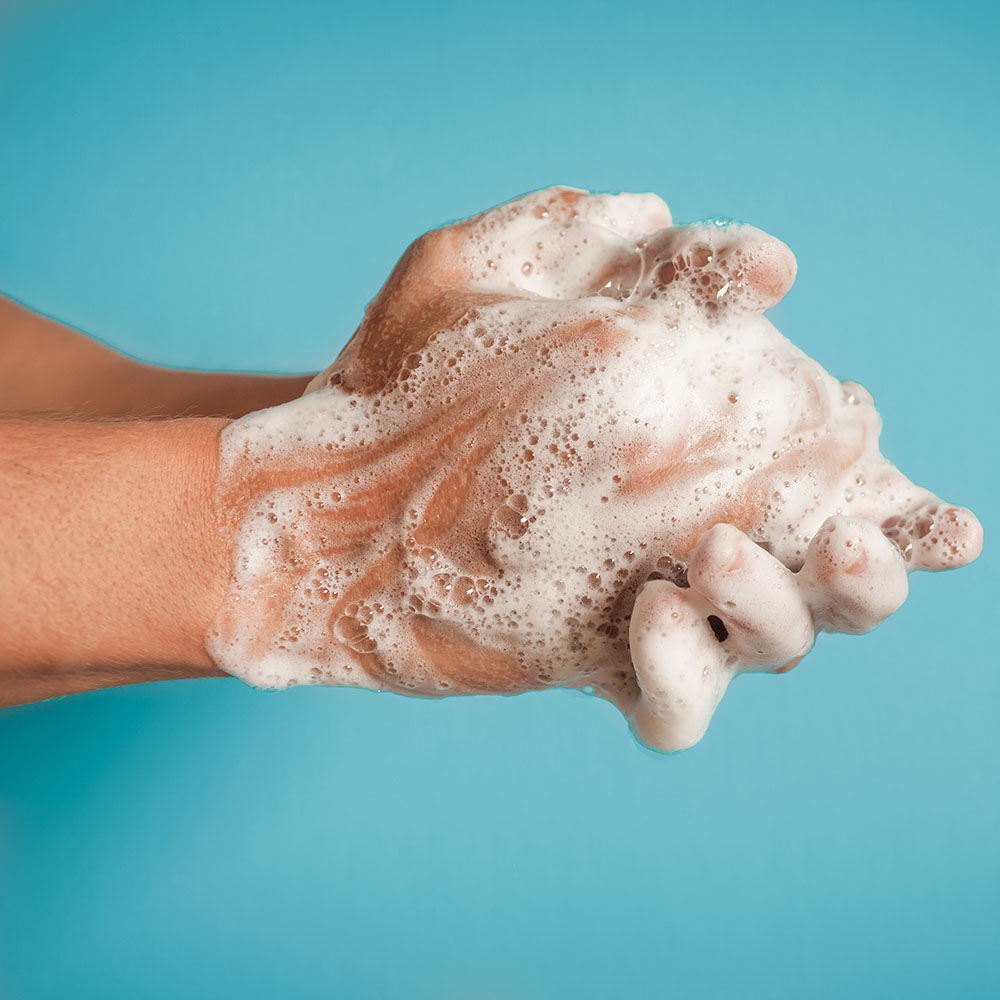 What was once almost a subconscious act has become one of the most talked about activities that we should all be taking more care over. The NHS in the UK has advised that washing your hands is one of the easiest ways to protect yourself and others from illnesses such as food poisoning, common colds and to stop the spread of Coronavirus.
So, what do they recommend?
You should wash your hands for the amount of time it takes to sing "Happy Birthday" twice (around 20 seconds):
1. Wet your hands with water.
2. Apply enough soap to cover your hands.
3. Rub your hands together.
4. Use 1 hand to rub the back of the other hand and clean in between the fingers. Do the same with the other hand.
5. Rub your hands together and clean in between your fingers.
6. Rub the back of your fingers against your palms.
7. Rub your thumb using your other hand. Do the same with the other thumb.
8. Rub the tips of your fingers on the palm of your other hand. Do the same with other hand.
9. Rinse your hands with water.
10. Dry your hands completely with a disposable towel.
11. Use the disposable towel to turn off the tap.
If you do not have immediate access to soap and water then use alcohol-based handrub if available.