Start your Evening Express Subscription today
Get your first three months for only £68.48 when you subscribe to the Evening Express today*. Click below to claim this offer and save 50% on the cover price.
SAVE 50% off the first 3 months, including postage and delivery costs when you subscribe to the Evening Express.
The Evening Express is published six days a week and reaches more readers across our circulation area than any other newspaper.
The North East's local news voice
First published in 1879, the Evening Express has become a trusted voice in the north east. Delivering honest, reliable local news to you in the heart of the community.
From Elgin to Montrose, Fraserburgh to Ballater, we cover the areas that matter to you. Our teams are hard at work creating a portfolio of supplements across the week, including our lifestyle magazine Society, entertainments pull-out Seven, historical picture gallery The Aberdonian and the Green Final sports section.
Please note postal subscriptions are sent by 2nd class post and are likely to arrive within 4 working days of issue date. If you live in the North of Scotland, getting your Evening Express home delivered may be an option. You can call our Home News Delivery team for more details on 01224 684007. Alternatively why not consider a digital subscription.
Order direct from the publisher
Publisher of The Evening Express, DC Thomson is a leading media organisation in the UK.
Established in 1905, DC Thomson publishes a huge selection of popular magazines and newspapers covering daily news, comics and lifestyle topics.
Support your favourite read with a great-value subscription direct from the publisher, ensuring that you do not miss the latest serving of quality, engaging content.
Subscription and delivery information
6 issues per week.
*Save 50% off the first 3 months is available for UK delivery when paying by Direct Debit. Only £68.48 for the first 3 months, then £137 every 3 months thereafter. One year minimum term. UK bank accounts only. 20% discount applied to the first 3 months for Overseas delivery when paying by Direct Debit.
Product Code: NWS18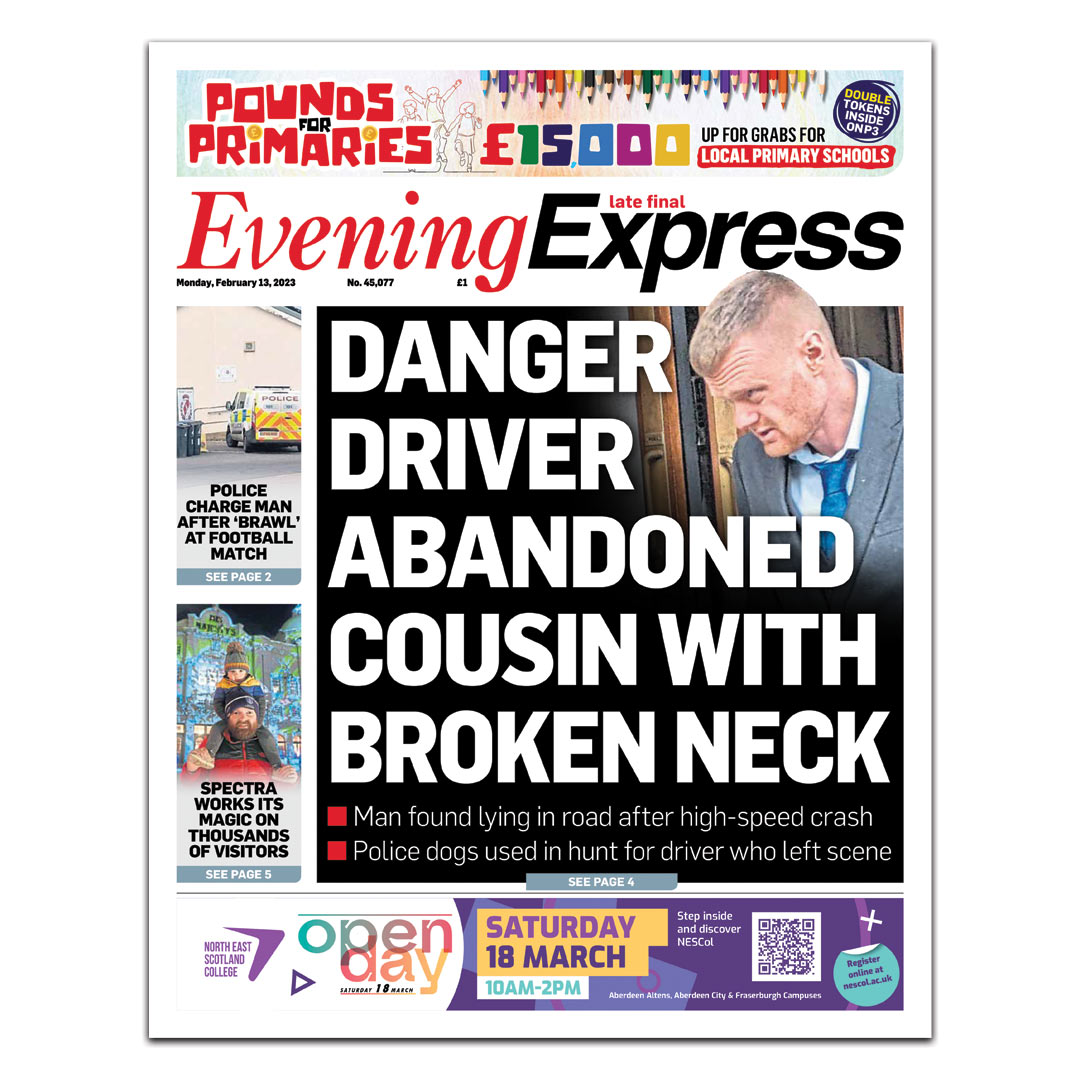 ---