The People's Friend Subscription
12 issues for only £15 when you subscribe to The People's Friend*
"The People's Friend" is the world's longest running weekly women's magazine and number one for quality fiction every week. You won't find as much fiction in any other magazine!
Each issue is packed with short stories, serials, recipes and crafts inspiration, the best health and gardening advice and expert features.
Our stories are loved worldwide, and a subscription will ensure you never miss an issue or, more importantly, a serial instalment!
A subscription to "The People's Friend" is the perfect weekly treat for yourself, or a gift to brighten a loved one's day.
Read more about The People's Friend here.
Please note, subscriptions purchased from this page will begin with the first issue after Christmas.
If you would like to buy a subscription starting before Christmas, browse the regular subscription offer here.
Click on any of the below tabs for more information.
---
The world's longest-running women's weekly magazine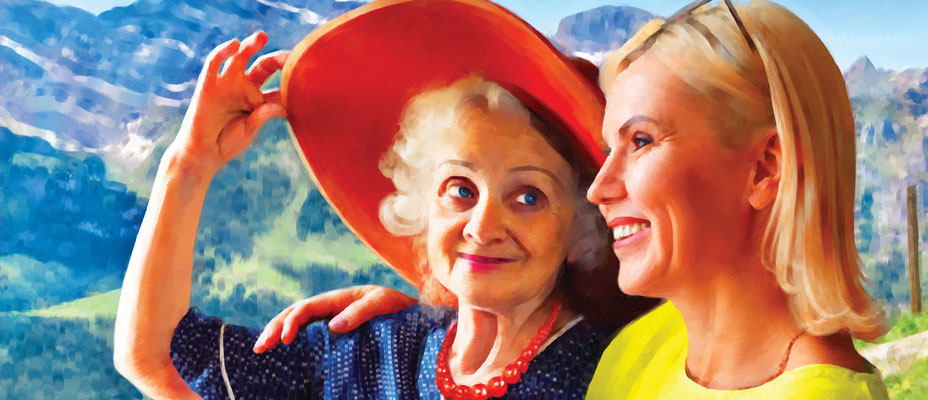 Loved around the world, "The People's Friend" has been trusted by readers for over 150 years.
The "Friend" first arrived on shelves on January 13, 1869 making it the world's longest-running women's weekly magazine. It's evolved through the years to reflect changing times, but the family values at the heart of the "Friend" have remained throughout.
"The People's Friend" publishes more fiction than any other women's magazine and has championed new writers since day one. Each issue features terrific serials and carefully chosen short stories. Accompanied by the unique artwork of J. Campbell Kerr, "The People's Friend" is instantly recognisable across the world.
Featured Image credit: Illustrated by Kirk Houston
---
---
Feel-good fiction
Carefully chosen by the "Friend" Fiction team experts, each issue includes seven short stories and two serials, plus a regular soap. That's one story for every day of the week! Satisfying the appetite of any fan of beautiful storytelling.
Fabulous features
You can enjoy easy-to-follow recipes, crafts and the very best expert health, gardening and travel advice inside every issue. The "Friend" Features team know exactly what readers want to know.
Direct to your door
Subscribing to "The People's Friend" means your weekly copy will arrive through your or your recipient's letterbox before it hits shop shelves. You'll save on shop price and delivery is FREE in the UK. Both UK and overseas subscriptions are available to order.
---
---
Support your favourite read with a great-value subscription direct from the publisher, ensuring that you do not miss the latest serving of quality, engaging content.
Publisher of The People's Friend, DC Thomson is a leading media organisation in the UK. Established in 1905, DC Thomson publishes a huge selection of popular magazines and newspapers covering daily news, comics and lifestyle topics.
---
---
Your subscripiton will start with the issue on sale January 3rd.
To check on which issue you receive for your subscription start, visit our subscription calendar. New subscribers will also receive an order confirmation via post/email.
To discuss and manage your subscription start date, call customer services on 0800 904 7260
Direct debit*: 12 issues for only £15, then £23 every 3 months, available to recipients within the UK when paying by Direct Debit. For UK bank accounts only.
One year = 50
Product code: RNEW1
---