Celebrate Summer with Animal Planet Magazine!
In every issue, kids can discover a world of big ideas — from the depths of the Amazonian rainforest to the deepest of oceans, and from the tiniest wonders under the microscope, to the biggest in our solar system and beyond.
Filled with fascinating and funny facts from around the globe, every issue is complete with puzzles, comic strips, experiments and more, as well as the chance to ask questions of our real wildlife experts!
Fun activities, stimulating content and educational things to do. Animal Planet Magazine will keep your little ones entertained for hours!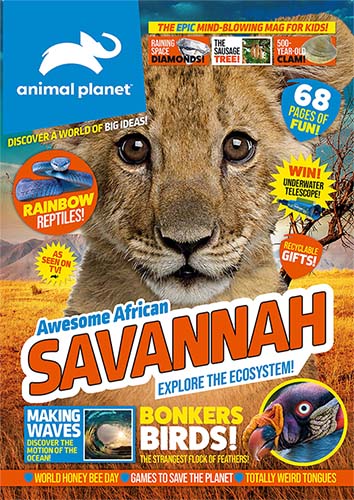 (with exclusive cover gifts)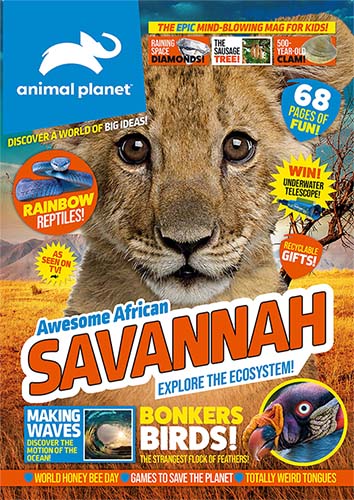 INSIDE EVERY ISSUE
SCIENCE AND NATURE:

Make sense of the world around us.


CONSERVATION:

Learn how we can make a difference in protecting our environment.


THE ANIMAL KINGDOM:

We reveal all about how animals live, and take readers up closer than any other magazine.


VETS & PETS:

Tips on how to look after your own animals, as well as talking about rescue, adoption, and training.


WILDLIFE WARRIORS:

Learn about the people making a difference to the lives of animals and wildlife all around the world.


OUR WORLD:

The world's weirdest and coolest stuff explained.
◊Delivered straight to your door every 4 weeks
◊We're plastic free! Your magazine will be delivered in paper wrapping
◊Best price guarantee
◊SAVE on the shop price
◊NEVER Miss an issue