Start your The Courier - Dundee Edition Subscription today
Get your first three months for only £74.74 when you subscribe to The Courier - Dundee & Angus Edition today*. Click below to claim this offer and save 50%.
SAVE 50% off the first 3 months, including postage and delivery costs when you subscribe to The Courier.
The Courier is the second biggest selling regional paper in the UK and in this part of the country it's the dominant media brand, in print, online and on social media.
Over 200 years of experience
The Courier has been at the heart of Tayside & Fife for over 200 years.
Bringing you its readers, news that matters to you in the community. As well as international, national, politics, business, sport, farming news and features.
Covering breaking news and following top stories, The Courier believes that Local Matters and that is exactly what you will find in its pages.
The Courier has also adapted its outlook to incorporate both digital and print. This has been recognised at the 43rd Scottish Press Awards, where it won the prestigious accolade of News Website of the Year.
Please note postal subscriptions are sent by 2nd class post and are likely to arrive within 4 working days of issue date. If you live in Tayside, Perthshire or Fife, getting your copy of The Courier home delivered may be an option. You can call our Home News Delivery team for more details on 01382 575427. Alternatively why not consider a digital subscription here.
Order direct from the publisher
Publisher of The Courier Newspaper - Dundee Edition, DC Thomson is a leading media organisation in the UK.
Established in 1905, DC Thomson publishes a huge selection of popular magazines and newspapers covering daily news, comics and lifestyle topics.
Support your favourite read with a great-value subscription direct from the publisher, ensuring that you do not miss the latest serving of quality, engaging content.
Subscription and delivery information
6 issues per week.
*Save 50% off the first 3 months is available for UK delivery when paying by Direct Debit. Only £74.74 for the first 3 months, then £149.50 every 3 months thereafter. One year minimum term. UK bank accounts only. 20% discount applied to the first 3 months for Overseas delivery when paying by Direct Debit.
Product Code: NWS18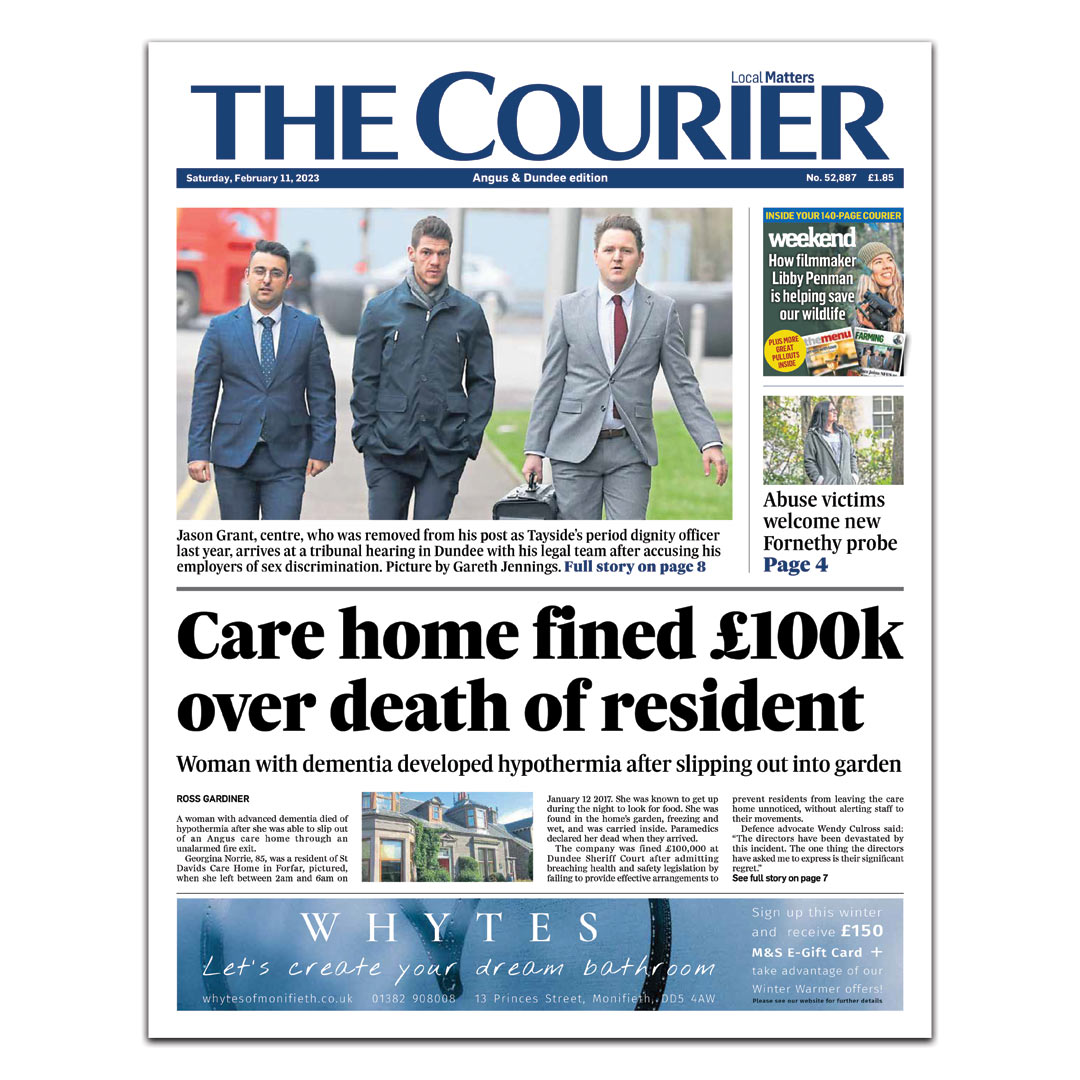 ---