Start your The Scots Magazine Subscription today
Enjoy three issues for only £10 when you subscribe to The Scots Magazine today*. Click below to claim this offer and save on the cover price.
Get 3 issues for only £10 when you subscribe to The Scots Magazine*
The Scots Magazine is a monthly publication packed with entertaining and informative features on Scotland's people, places, culture and leisure.
Every issue is a celebration of Scotland's rich urban and rural life – from the great outdoors to the vibrant city scene; all complemented by stunning photography.
The Scots Magazine - a trusted source of content, rich in history
First published on February 9, 1739, as a small pamphlet, The Scots Magazine is believed to be the oldest magazine still in publication!
Reporting live on key events in history, including the Battle of Culloden and Waterloo, right up to the present day, join a large readership who enjoy the world's best-selling Scottish-interest publication.
Evolving with the times, The Scots Magazine has been recognised for its work in the online realm and was recently awarded the title of "Social Influencer of the Year 2021" by PPA Scotland.
Writers passionate about all things Scotland
Every month, the award-winning team behind The Scots Magazine serve up essential content exploring all things Scotland.
Readers will also hear from carefully curated writers – a hard-to-resist blend of famous faces and experts. Regular contributors include Cameron McNeish, Scotland's best-known authority on outdoor topics and Jim Crumley, one of the finest wildlife writers in the UK.
Offering her expert take on the great Scottish outdoors, Fiona Russell is another (multi-award-winning) writer, regularly sharing her passion for Scotland's magnificent countryside.
Looking at the country's fascinating past, Kenny MacAskill takes readers on a journey back in time, exploring slices of Scottish history.
Order direct from the publisher
DC Thomson, the publisher of The Scots Magazine, is a leading media organisation in the UK.
Established in 1905, DC Thomson publishes a huge selection of popular magazines and newspapers covering daily news, comics and lifestyle topics.
Support your favourite read with a great-value subscription direct from the publisher, ensuring that you do not miss the latest serving of quality, engaging content.
Subscription and delivery information
Your subscription will start 3-6 weeks from first payment (UK delivery)
To check on which issue you receive for your subscription start, visit our subscription calendar. New subscribers will also receive an order confirmation via post/email.
To discuss and manage your subscription start date, call customer services on 0800 904 7260
*Direct debit: 3 issues for only £10, then £14 every 3 months, available to recipients within the UK when paying by Direct Debit. For UK bank accounts only. Direct Debit offer for new customers only.
Product code: 23XMS
General: Overseas customers please select the "Overseas" price tab above for accurate pricing information and to order, or call +441382 575322.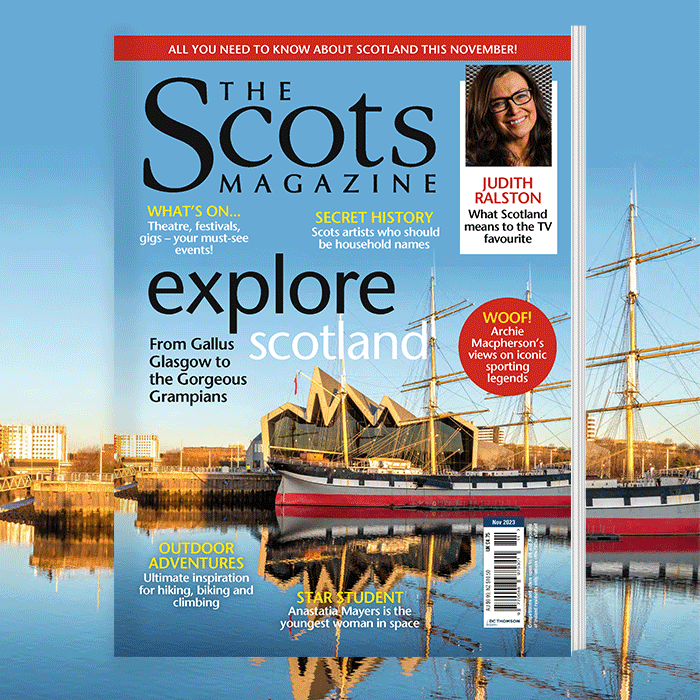 Join thousands of subscribers who have a passion for all things Scotland and get three issues for £10 (New, UK Direct Debit subscribers only.)
---