Start your 110% Gaming Magazine Subscription today
Sign up to 110% Gaming today for only £13!*
About 110% Gaming

Do you know someone who loves gaming? 110% Gaming magazine is your ultimate destination for kid gamers and families who love to play together!

Aimed at kids aged 7-14, each issue comes with awesome free gifts as well as all the latest gaming news, reviews, top YouTubers, and epic fun to keep gamers busy off screen as well as on!

Encouraging creativity, problem solving and interaction, 110% Gaming helps readers get closer to their favourite games and characters with global sensations including Roblox, Minecraft, Sonic, Super Mario Bros, FIFA, and Fortnite all featured regularly.
Order direct from the publisher
Order Direct from us

Publisher of 110% Gaming, DC Thomson is a leading media organisation in the UK.

Established in 1905, DC Thomson publishes a huge selection of popular magazines and newspapers covering daily news, comics and lifestyle topics.

Support your favourite read with a great-value subscription direct from the publisher, ensuring that you do not miss the latest serving of quality, engaging content.
Subscription and delivery information
Your subscription will start 3-6 weeks from first payment (UK delivery).
To check on which issue you receive for your subscription start, visit our subscription calendar. New subscribers will also receive an order confirmation via post/email.
To discuss and manage your subscription start date, call customer services on 0800 904 7260
Direct debit*: 3 issues for only £13, then £17.50 every 3 months, available to recipients within the UK when paying by Direct Debit. For UK bank accounts only.
One year = 12 issues per year
Product code: 23XMS
General: Overseas customers please select the "Overseas" price tab above for accurate pricing information and to order, or call +441382 575322.
Free Gifts with every issue information: Available when you purchase a 110% Gaming Magazine Subscription (UK/Overseas only).
Example image features gifts included with 110% Gaming Magazine issue 112. Gifts may vary and are subject to change.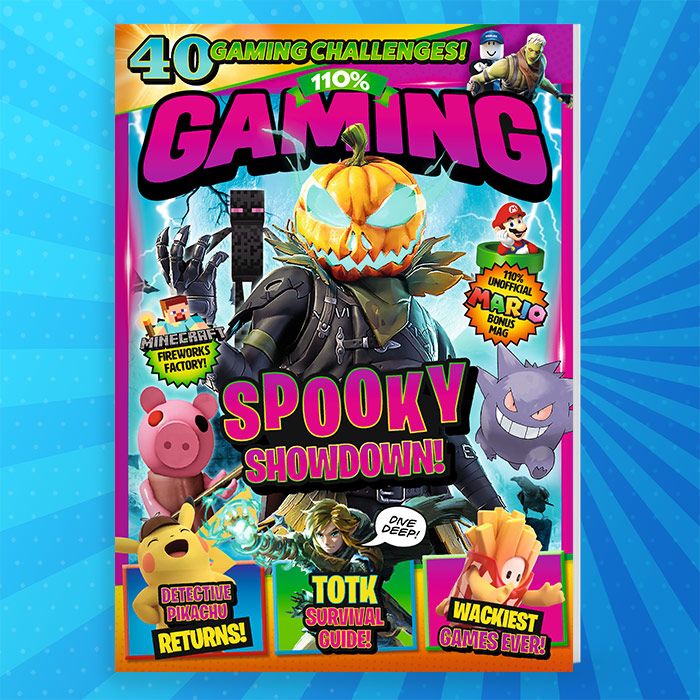 Sign up to 110% Gaming today for only £13!*

When available, welcome gifts are sent out within 28 days of the first payment being made.

Magazine dispatched via second class post on the Thursday before the issue on-sale date.
---