Bunkered Magazine Subscription

Subscribe to bunkered magazine and get 10 issues for just £33 (saving 40%). Plus, a free sleeve of 6 Callaway Supersoft golf balls.
bunkered is the essential companion for golfers of all abilities.
Published 10 times each year, a subscription to bunkered keeps you updated with everything from the world of golf.
Get expert advice, travel ideas, in-depth equipment reviews and guides to get you the best from your golf.
The perfect companion for both casual and professional golfers, subscribe to bunkered today.
Keep up-to-date on the latest gear, tuition and Q&As with the world's best players with a subscription
Get a whole year of bunkered (10 packed issues) for only £33
Save 40% on the cover price
Get ten issues delivered straight to your door
Expert tips and guidance
6 Callaway Golf Balls as a free gift
Scotland's number one golf magazine
Click on any of the tabs below for more information.
---
Launched in 1996, bunkered is the best-selling golf title in Scotland. Offering expert golf content with a distinctly Scottish edge, bunkered discusses the biggest stories, the latest equipment and offers fascinating interviews, tuition, tips and travel recommendations.
Subscribe to bunkered to ensure that you are kept up-to-date with the latest topics surrounding our truly global game.
---
---
Stay-up-to-date on all things Golf
Keep up-to-date on the latest gear, tuition and golf stories with a bunkered subscription.
Insightful analysis & Interviews
Covering some of the biggest stories in the golf, bunkered regularly secures interviews with top players, resulting in compelling Q&As.
Recent issues have seen bunkered catch up with Ryder Cup captain Luke Donald on the eve of Team Europe's Ryder Cup victory, Ian Poulter for a chat discussing life and LIV Golf, and Suzann Petersen ahead of the Solheim Cup.
Expert tips and guidance
bunkered regularly highlights the latest golf gear on the market as well as offering expert tips and guidance on common problems helping golfers trying to keep their score down on the course.
Free gift when you subscribe*
Subscribe today with our fantastic save 40% subscription offer and you will receive a sleeve of six FREE Callaway Golf Balls.
---
---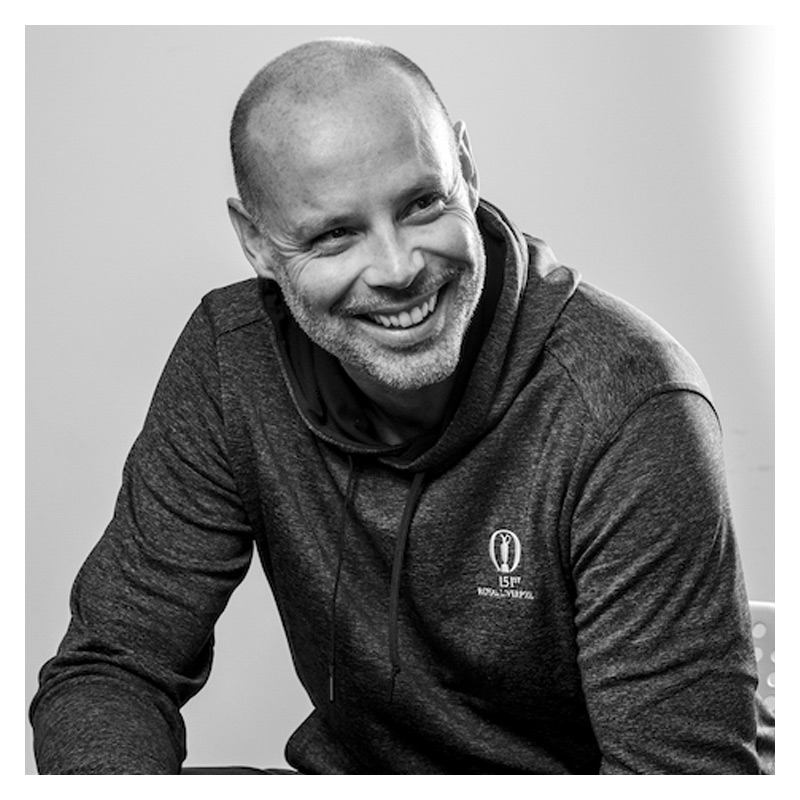 There has never been a more exciting time for golf – every day there's something new. Modern golfers want a golf mag that doesn't stand still and that's been part of bunkered's DNA since we first hit newsstands in 1996.
We connect golfers to golf, whatever's happening. From up-to the minute news across our digital platforms and expert analysis via the magazine and podcast, to exclusive golf experiences via events, we have become the home of golf for golfers across the globe.
The magazine is your premium touchpoint for our brand. Expect interviews with stars such as Cam Smith, Ian Poulter, Luke Donald, Will Zalatoris, Monty, Justin Rose, Eddie Pepperell and more. We'll cover content you won't get elsewhere, topics others won't touch.
There is nothing else quite like us in the market and our mission is to keep it that way.
Bryce Ritchie, Editor
---
---
Support your favourite read with a great-value subscription direct from the publisher, ensuring that you do not miss the latest serving of quality, engaging content.
Publisher of bunkered, DC Thomson is a leading media organisation in the UK. Established in 1905, DC Thomson publishes a huge selection of popular magazines and newspapers covering daily news, comics and lifestyle topics.
---
---
Your subscription will start with the current issue at the time of payment and will be delivered within 28 days (UK delivery). Visit our subscription calendar for more information.
For earlier start dates, please call 01382 575755.
Overseas customers please call +441382 575755. Opening times 9am-5pm Mon-Fri.
Price quoted refers to prepay orders. Free gift is available to all new and renewing subscribers (UK delivery).
Product code: SHD23
---